Greece Hopes For Quick Debt Swap in August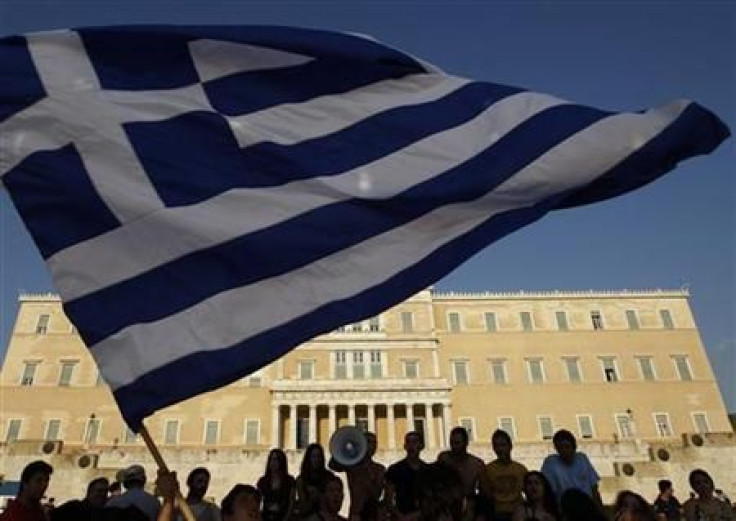 Greece wants a voluntary swap of government bonds for longer maturity paper to start in August and be completed fast to emerge rapidly from an expected default rating, its deputy finance minister said on Tuesday.
Greece's private sector creditors will take a 21 percent loss on their bond holdings as part of a 37 billion euro ($53 billion) contribution to the country's latest bailout plan, agreed at a euro zone summit last week.
"In the coming days, in collaboration with (bank lobby) IIF, talks outlining the exact procedure that will be followed so that holders of Greek government bonds choose one of four options and proceed to a debt swap will be completed," Deputy Finance Minister Filippos Sachinidis told Mega TV.
"Yes, this procedure will start in August," he said.
The International Institute of Finance (IIF) has estimated a take-up rate of about 90 percent for the voluntary program, which gives banks the option to swap Greek debt with new bonds with maturities of up to 30 years.
"If the IIF will be the format that will be finally used, the 90 percent (assumed) participation rate does look optimistic," said Justin Knight, head of European rates strategy at UBS.
Investment bank JPMorgan also questioned whether enough investors would take up the swap offer, and challenged the estimate that investors would take a 21 percent "haircut" under the scheme. It said the loss of capital investment would be more like 34 percent.
Greece's creditors in banking, insurance and fund management are looking for more clarity on the options to swap debt for 15-year or 30-year bonds, paying interest Greece can more easily afford.
"It's a complex matter and should be done sooner rather than later. The government is in talks to hire a team of banking and legal advisers," a senior Greek banker who declined to be named told Reuters.
BRIEF STAY IN "SD?"
Credit rating agencies have said they will view the planned bond exchange as a partial default but have left the door open for the overborrowed country to emerge from the rating once the transaction is completed.
Fitch has said it will place Greece in "restricted default" during the swap.
On Monday, Moody's warned it will almost certainly slap a default tag on Greece, after downgrading it by three notches to Ca, just one notch above default, to reflect the expected loss implied by the proposed bond swap.
The agency plans to review the rating after the swap is done, but unlike Fitch which has pledged to quickly raise Greece to a "low speculative grade," Moody's did not say when the rating would change or how.
With a first working meeting on implementing the plan set to take place in Athens on Thursday, Greek officials hope the bond exchange can be done fast.
"The goal is for this (bond swap) to last as briefly as possible," Sachinidis said. "It appears that we will manage to secure a satisfactory participation to proceed with the exchange."
(Editing by Ruth Pitchford)
© Copyright Thomson Reuters 2023. All rights reserved.