'Grey's Anatomy' Fans React To Meredith Grey And Nick Marsh's Shocking Reunion
KEY POINTS
Nick Marsh previously appeared on a single episode of Season 14
Fans took to Twitter to share their reactions over his unexpected return
Not all fans are happy that he reunited with Meredith Grey
"Grey's Anatomy" fans reacted to the unexpected reunion that took place in the premiere episode of Season 18. On Thursday, fans were taken aback to learn that it was Scott Speedman's Nick Marsh that reconnected with Ellen Pompeo's Meredith Grey.
While fans of the long-running series knew that a character will be making a huge comeback in Season 18, they had no idea it was going to be Nick Marsh. The first and last time the character appeared in the series was on a single episode of Season 14, during which he flirted with Meredith while recovering from kidney surgery.
In the Season 18 premiere, Marsh's reunion with Meredith happened when the latter ran into him at a restaurant in Minnesota while she was being recruited by a neurosurgeon, played by Peter Gallagher.
Fans can expect Marsh, who is a neurosurgeon, to play a central role this season. Promo teasers for "Grey's Anatomy" Season 18 have confirmed that "someone from Meredith's past would come back" to become a series regular.
Speedman's shocking return to the series as Nick Marsh has earned mixed reactions from fans, with some predicting that he and Meredith will develop a romantic relationship this season.
"Plsssssss I've been waiting for Nick Marsh to come back to Grey's!!!! Meredith fell in love with him in one single episode and the chemistry was so strong immediately!!!," one fan tweeted.
"It's obvious Dr. Nick Marsh is endgame for Meredith. They even met in a bar," another fan wrote.
While some fans loved to see him return, some have expressed their disappointment in the reunion. "So you're telling me I waited two freaking years for Merhayes just for Nick Marsh to come back???" one fan asked in dismay wrote.
"They hyped this all up to be Nick Marsh… Like I know they flirted and fans liked him but eh idk," another wrote.
In an interview with Deadline, Speedman didn't reveal much about his storyline but said he was happy to be back. "It was a great show, really fun people, and it just felt the right timing for me. I wanted to jump in, and then, when I heard what the storyline could be, that was exciting to me," he said.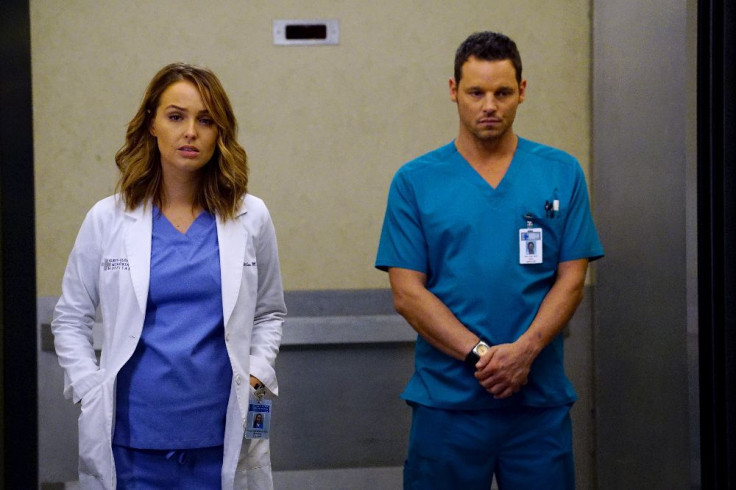 © Copyright IBTimes 2022. All rights reserved.
FOLLOW MORE IBT NEWS ON THE BELOW CHANNELS