Grocery Stores Push Through Pandemic But Food Inflation Still Bites
The end of pandemic-related restrictions has meant consumers have returned to the supermarkets, though the bite of rising inflation remains prevalent.
Russia's invasion of Ukraine and pandemic-related issues triggered global inflation. Food prices have in turn seen a jump.
While overall inflation rose around 9.1% in June from last year, food prices in June jumped to 10.4% year-over-year.
When looking at a local grocery store's prices, the Pittsburgh Post-Gazette found that prices for common foods rose by at least 22% compared to what those items cost last year. Some food prices rose by 50%, but the food item with the highest rise in prices was large eggs. Even the cheapest large eggs at a local grocery store saw their price rise 132%.
Consumers have also felt the bite of inflation at the supermarket through grocery delivery. Having grocery items delivered means an extra charge for consumers, but the industry saw massive gains during the pandemic due to health guidelines.
Fewer Americans relied on delivery after restrictions were loosened and inflation rose. In June 2022, Americans spent around $2.5 billion on grocery delivery, according to the Associated Press. In June 2020, Americans spent $3.4 billion.
Still, before the pandemic, in August 2019, Americans spent only $500 million on grocery delivery. This means that grocery delivery demand is no longer as high, but still prevalent.
According to Peter Cloutier, growth and commercial strategy lead at Chase Design, the cost is a large part of why consumers are turning away from delivery. There is typically at least a $10 premium associated with grocery delivery costs, which covers labor and transportation. While consumers may be returning to the stores to save costs, they are seeing inflation-driven food prices.
Still, there are signs of relief for food prices. The month-to-month basis food prices dipped from around 1.2% to 1% in June.
According to the United Nations Food and Agriculture Organization, the global food price index declined again in July.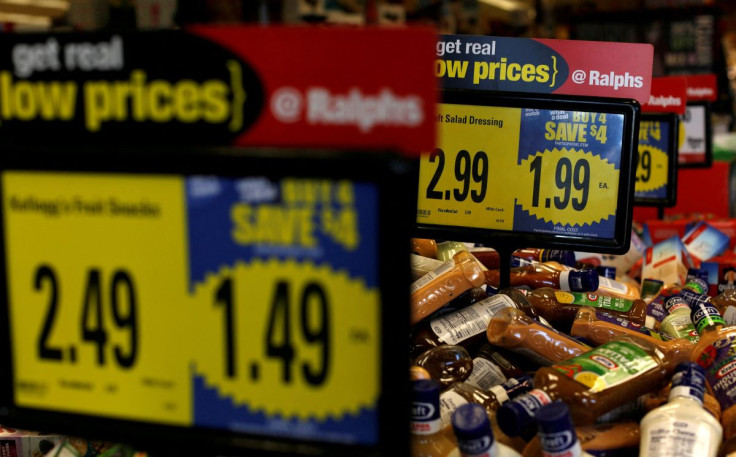 © Copyright IBTimes 2022. All rights reserved.
FOLLOW MORE IBT NEWS ON THE BELOW CHANNELS