Groupon Shares Inch Toward $20 IPO Price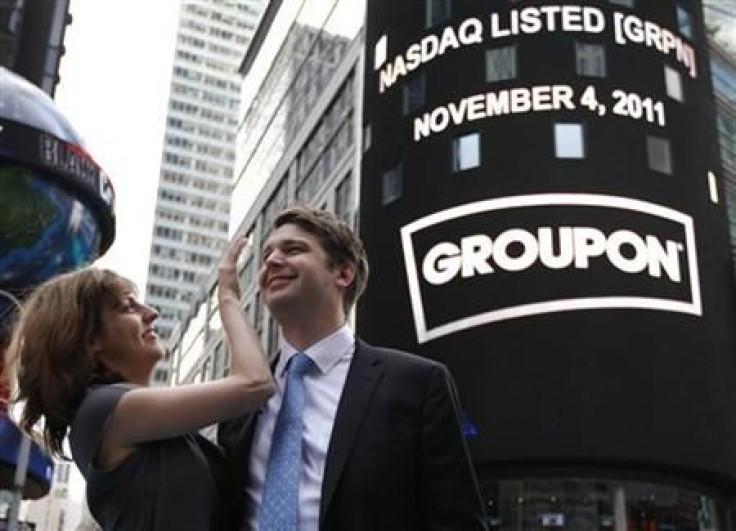 Shares of daily deals site Groupon are coming very close to their initial public offering price.
By early afternoon trading, shares of Groupon were at $20.28, down 13.99 percent from its previous close of $23.58. In the day's trading, the shares fell as low as $20.03.
The company announced its IPO on Nov. 4 with a price of $20. On the first day of trading, shares jumped more than 30 percent to close at $26.11.
The stock has traded as high as $31.14, which it reached on its first day of trading.
© Copyright IBTimes 2023. All rights reserved.