'GTA Online' Latest Update Offers Hidden Rewards But There's A Catch
KEY POINTS
Rockstar Games has rolled out a new update on "GTA Online"
The update introduces several new items in the game
This includes Treasure Chests that reward "GTA Online" players with in-game currency
Rockstar Games rolled out another update for "GTA Online" that may encourage many fans to return to the game. The gaming studio introduced Treasure Chests in Cayo Perico along with five Hidden Caches that would help gamers net a substantial amount of in-game currency. Players having a hard time finding these hidden treasures could use some of these tips and tricks.
How To Find The Treasure Chests
The new treasure chests are found during the scope-out mission before the heist. These caches are scattered all over the map and players will know if they are near one because they will hear the sound of the jingling bell. Players can find a total of two caches per day -- one on land and one underwater.
Each treasure chest rewards players with $15,000. While some players may find that the bonus is not that huge, it's a decent boost when they are playing the heist. The downside of this new adventure, however, is that it is only available for a limited time. The treasure chests have been in "GTA Online" since Dec. 31 and would only run for a week, ending on Jan. 6.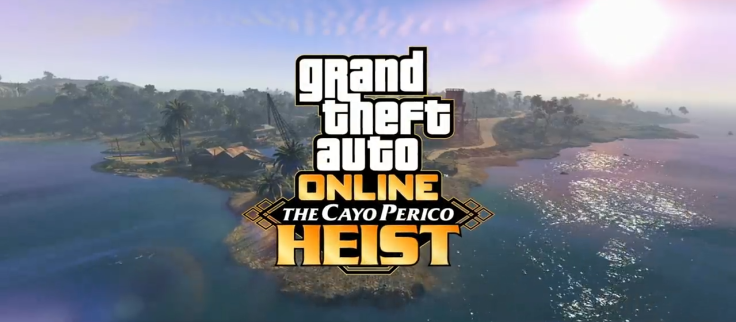 Where To Look For The Treasure Chests
Thanks to dataminers and other "GTA Online" players, there is a fast way to locate these treasure chests. On the game's subreddit, user "space-potatoes" shared the map bearing the initial locations of the caches. The map is based on the video shared by Gtamen, which players could check out if they want more precise locations.
Here is a quick map I made of the treasure chests on Cayo Perico. Sorry for the low quality! from r/gtaonline
Other Goodies
The treasure chests are the main attraction of the latest "GTA Online" update. However, Rockstar Games also introduces several other treats that players can enjoy. There are new pieces of clothing that players could let their in-game characters wear. The mini-update also features new vehicles along with sales for in-game vehicles such as the Armored Karin Kuruma and Cheval Taipan. Unfortunately, the sales will only last until Jan. 6.
"GTA Online" is playable on PC, PlayStation 4 and Xbox One. Rockstar Games plans to bring the game to Sony's new generation gaming console PS5 this year.
© Copyright IBTimes 2023. All rights reserved.