'GTA Online' Rumors: Valentine's Day Update Offering Discounts, Perfect Time To Buy Nightclub
KEY POINTS
"GTA Online's" Valentine's Day update includes freebies and big discounts for players
Nightclubs can be purchased at 40% off, while nightclub upgrades and revisions are 30% off
Several vehicles, including Buckingham Swift Deluxe and Ocelot Swinger, are 40% off
"GTA Online" is not letting Valentine's Day pass without showing players some love. The "GTA Online" Valentine's Day update comes with a ton of special rewards and discounts, giving players a chance to get upgrades that normally cost a lot.
The "GTA Online" update for the holiday includes several stages that couples can check out and get some form of reward in the process. These include "Til Death Do Us Part," where folks can triple their GTA$ and RP.
For those out looking to go on an adventure as a couple, "Last Team Standing" is perfect. Each team is given one life to share, which means if one dies, the other will perish as well. Other segments include the Team Deathmatch Shotgun Wedding, which is offering triple rewards for this week.
Outside these missions, "GTA Online" is also giving away free virtual champagne at nightclubs for the season of romance, and the Buckingham Luxe Tee is free of charge.
Beyond those missions and freebies, "GTA Online" players who are waiting for the right time to invest or spend may want to do so on Valentine's Day. Those planning to buy nightclubs can get one at 40% off. For those who already have one, they can get 30% off on nightclub upgrades and revisions.
Those in the "GTA Online" market looking for a new vehicle to get may also want to check out the special promos. The Albany Roosevelt, Albany Roosevelt Valor, Buckingham Valkyrie, Buckingham Luxor, Buckingham Luxor Deluxe, Buckingham Swift, Buckingham Swift Deluxe and the Ocelot Swinger can be purchased at 40% off, which means big savings for people who have the money to splurge.
If spending is not a player's thing, maybe they can try their luck on the Lucky Wheel. If the player is blessed, they may end up winning the Mustang Vapid Dominator GTX.
Lastly, "GTA Online" players who are looking for more freebies can try to connect their Social Club account with their Prime Gaming account. Once successful, they get the Kosatka Submarine's Sonar Station and 200,000 GTA$ for free.
Other offerings for "GTA Online" players for 2021 Valentine's Day include 35% off on the Annihilator Stealth helicopter and 70% off the Progen Tyrus supercar.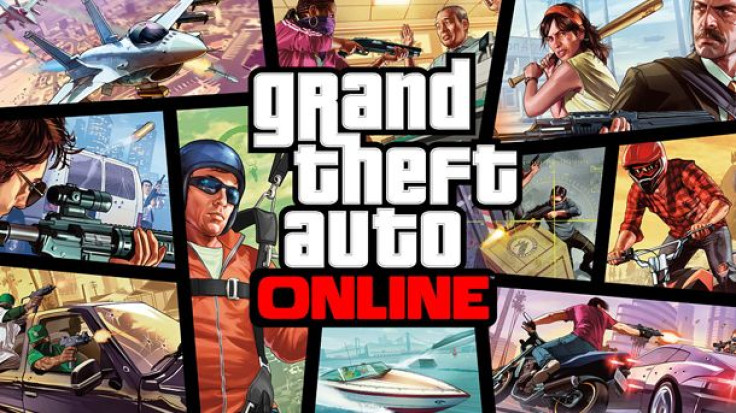 © Copyright IBTimes 2023. All rights reserved.