Guns At Airports 2014: TSA Confiscates Record Number Of Firearms, Brass Knuckles And A Samurai Sword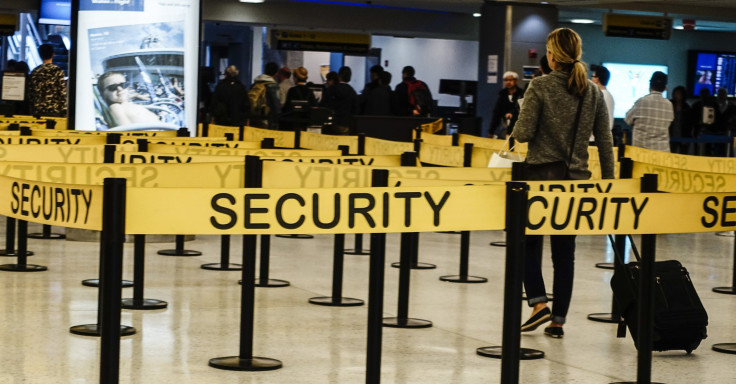 Boot knives, a grenade-shaped e-cigarette and a Samurai sword were among the 3,048 dangerous items the Transportation Security Administration has confiscated from airport passengers' luggage in the past year. In a new record, the TSA collected 1,903 firearms -- 80 percent of them loaded. This time last year, only 1,813 had been discovered, according to the TSA's blog.
Not all of the people attempting to bring weapons on planes are dangerous, TSA blogger Bob Burns wrote in a post. "Just because we find a prohibited item on an individual does not mean they had bad intentions," he said. "That's for the law enforcement officer to decide."
If a person brings a loaded gun into a United States airport, he or she is fined $3,000. If the gun is unloaded, the fine is $1,500. Total penalties can run up to $7,500, and one-fifth of offenders get arrested, Homeland Security Secretary Jeh Johnson said in a statement. "Even if a passenger isn't arrested, one could make the conclusion that this is probably going to cost more than their roundtrip ticket," a security official said in an interview with The Hill.
People are required to declare any firearms during airport check-in. All guns have to be unloaded and in a locked container. But even things that look like weapons are generally not allowed on planes. Gun replicas are OK in checked baggage, but toys that look like bombs are prohibited everywhere.
With 104 incidents, Dallas/Fort Worth International Airport saw the most firearm confiscations in the U.S. Hartsfield-Jackson Atlanta International Airport had the second-most with 90. Phoenix Sky Harbor International Airport, George Bush Intercontinental Airport in Houston and Denver International Airport rounded out the top five.
In addition to the nearly 2,000 guns, other strange items found in people's bags included a land mine replica, brass knuckles, cannon barrel, a mallet and 12 pounds of plastic-wrapped marijuana.
© Copyright IBTimes 2023. All rights reserved.