Guns Killed More Children Than Car Crashes In 2020, Says CDC
In the wake of the mass shooting at Robb Elementary School in Uvalde, Texas, that killed 19 children and two teachers, more questions surround how to address gun safety.
Among the issues of the debate is how there are more American children dying from shootings than ever before.
On Wednesday, Axios reported that data from the Centers for Disease Control and Prevention found that firearms were a leading cause of death for children in 2020. According to the agency, firearms-related deaths accounted for 5.3 deaths per 100,000 children in 2020, or 4,368 American children up to the age of 19.
In fact, for the first time in decades, firearm deaths have eclipsed deaths from automobiles.
For the last 21 years, gun deaths were second to motor vehicle crashes as the leading cause of death among children and adolescents, but the gap has narrowed sharply since 2016, according to the CDC. Its data showed that automobiles were the cause of 4.8 deaths per 100,000 children in comparison.
Not all of these gun deaths were the result of homicide, but it was still the cause of two-thirds of these deaths. Suicides made up the second largest cause of firearm-related deaths at 30%, followed by accidents at 3% and 2% where the motive was not easily determined.
Male children were much more likely to die from a firearm than a female, whereas Black male children were found to be four times more likely to die than a white counterpart.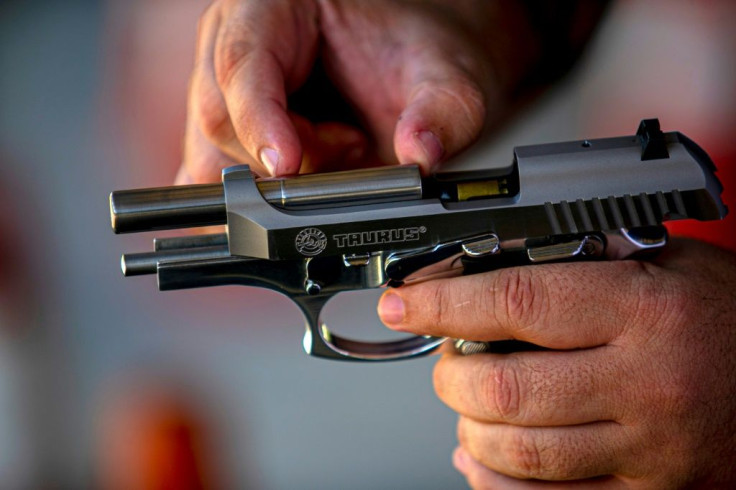 The relationship between the presence of a firearm in the home and higher mortality rates in that household has been extensively researched over the years.
One study in April by Stanford University found that residents who owned a gun were twice as likely to die by homicide, and women were even more likely to be a victim of gun violence in these households. For children, it was found that nearly one in three households with a gun had kids living there, which raised their risk of being killed intentionally or accidentally.
The fact that firearms have eclipsed cars as a cause of death for children comes after several waves of gun sales over the last decade.
Going back to 2009, it was found that the number of Americans purchasing guns skyrocketed after President Barack Obama was sworn in, motivated in part by concern about tighter gun control as well as anxieties in some corners related to him being the first Black president. Sales fell under former President Donald Trump, but his presidency encouraged many concerned liberal Americans to stock up on weapons as well.
In 2020, the COVID-19 pandemic motivated large numbers of Americans to buy guns. The social unrest that followed the murder of George Floyd was seen as another motivating factor.
By 2022, the federal government estimated that with this stream of demand, 11.3 million more firearms would be manufactured in 2020, marking a 187% increase from 2000.
© Copyright IBTimes 2023. All rights reserved.