Gwen Stefani All Praises For Olivia Rodrigo's Storytelling Skills In Hit Single 'Drivers License'
KEY POINTS
Gwen Stefani wrote an entry about Olivia Rodrigo for Time magazine's "2021 TIME100 Next" list
The 51-year-old singer gushed over the song lyrics
Stefani said Rodrigo turned her heartbreak into something glorious ​
Singer Olivia Rodrigo is rocking the Billboard Hot 100 chart following the release of her song "Drivers License" on Jan. 8. The 17-year-old has grabbed the attention of many, including Gwen Stefani, who stressed "Olivia made magic."
Stefani praised Rodrigo by writing an entry about her for Time magazine's "2021 TIME100 Next" list. She opined Rodrigo has turned her heartbreak into something glorious at such a young age, and added the latter's breakthrough single has made the entire world obsessed with her music.
"While Olivia's storytelling is confessional and intimate, it's also larger than life. By pouring her heart out with so much courage and total command of her talent, Olivia made magic," Stefani wrote.
The 51-year-old singer gushed over the lyrics of the song, and said that it feels like every line was "ripped out of Olivia's diary."
"Each one containing a beauty and level of detail that makes you feel like you're with her, driving through the suburbs of Southern California at night, lost in thought," she added. "Rare is the artist who can transport that way, especially at such a young age."
The "Harajuku Lovers Live" star suggested anyone going through their first heartbreak should consider listening to Rodrigo's voice as it will bring "light in the dark" and "a promise that your pain can someday become a deep source of power."
The heartbreaking single has broken the streaming records as it made Rodrigo one of the youngest musicians to get her track on the No. 1 of Billboard Hot 100, and retain it there for five consecutive weeks.
Rodrigo took to Twitter on Wednesday following Stefani's appreciative words, and expressed how it feels so surreal. The "High School Musical" star also noted she has always been a fan of the singer.
While the single turned out to be a massive hit, it also stirred up some fan theories between Rodrigo and songstress Sabrina Carpenter, ET Online reported. Fans speculated that Rodrigo took a subtle dig at Carpenter with "Drivers License."
There are rumors doing the rounds that Rodrigo's ex Joshua Bassett is currently dating Carpenter. The speculations became intense when the 21-year-old singer released "Skin," which felt like a reply to Rodrigo's single.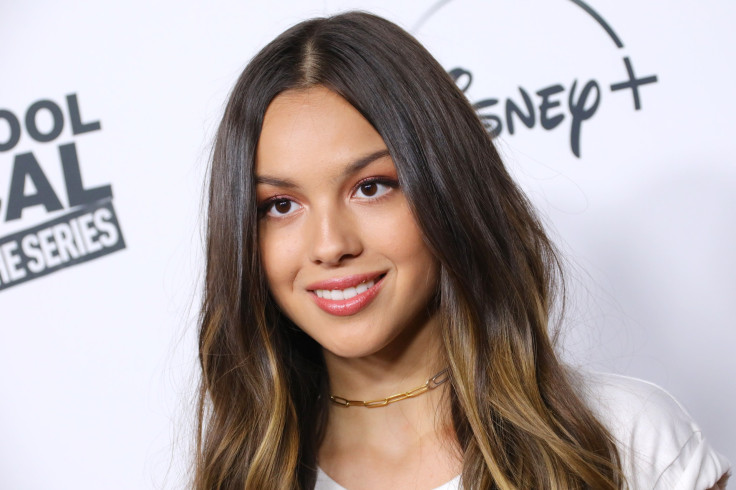 © Copyright IBTimes 2023. All rights reserved.