Gwen Stefani, Blake Shelton Share A Kiss Under The Mistletoe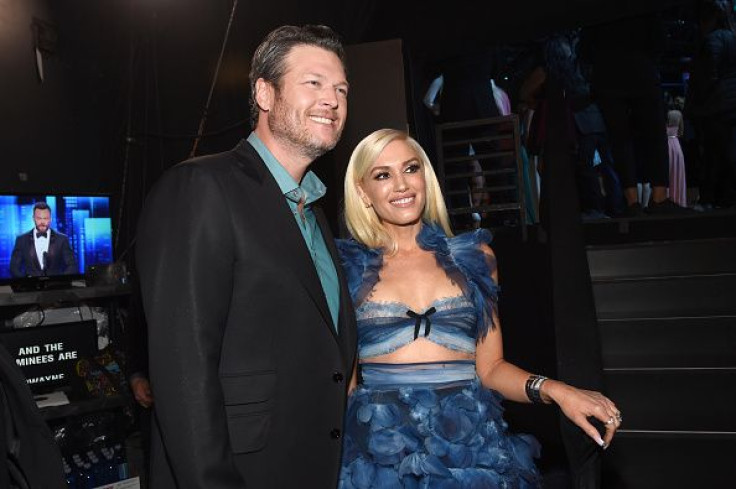 Gwen Stefani and Blake Shelton celebrated Christmas Eve together, and the couple marked the occasion with a sweet kiss under the mistletoe.
On her Instagram Story, Stefani uploaded a photo of herself and Shelton wearing a mostly all-black ensemble. Shelton's hand is placed inside the pocket of his jeans, while Stefani's hand is positioned carefully on her boyfriend's chest.
Stefani also shared an adorable photo of herself kissing her three sons on Christmas Eve. Her youngest child, Apollo, was also spotted standing close to Shelton while "The Voice" coach checked his phone on the counter.
Prior to their celebration, Stefani said that Christmas Eve means a lot of her especially after she wrote a song about it. "Christmas Eve" was inspired by Shelton, and Stefani composed the track while she was at his ranch.
"When I think of the holiday season, I'm always going to think of this song, because this is a song I wrote when I was on Blake Shelton's ranch. I was out for a run. It was this gorgeous day, and I was praying, and I this song just came to me. The chorus just came to me," she told Entertainment Tonight.
Stefani made Shelton listen to her composition, and he liked it. Shelton decided to include it in his Christmas album. "It's the first time anyone's ever recorded one of my songs," she said.
Meanwhile, Stefani also talked about her family's unique holiday tradition. The No Doubt singer and her kids typically run through the hallway that's covered in Christmas wrapper when the clock strikes 12 on Christmas Day. She shared a video of what her kids do on her Twitter account.
The minute Stefani's sons are able to walk through the hallway, they will finally get to see their gifts under the Christmas tree. "We have to be very patient. And we have to make sure that the phone's working and that we videotape the boys crashing through the wrapping paper and then it reveals everything," she explained (via Entertainment Tonight).
© Copyright IBTimes 2023. All rights reserved.