Gwen Stefani Divorce Was 'Gross,' 'Embarrassing Moment' For Ex-Husband Gavin Rossdale
KEY POINTS
Gavin Rossdale said his divorce remains his most embarrassing moment
Rossdale and Gwen Stefani were married for 14 years before their split
They have been co-parenting their three sons since their divorce in 2016
Gavin Rossdale and Gwen Stefani have been divorced for four years, but the Bush lead singer still feels embarrassed over their highly-publicized split.
In a recent interview with The Guardian, Rossdale was asked about the most embarrassing moment of his life, and he pointed out that his divorce was right at the top of the list.
"The gross and lopsided spectre of the crumbling of my marriage," he said.
Rossdale had earlier described divorce as one of the hardest and most painful things to go through besides death.
Rossdale and Stefani were married for 14 years before they called it quits. The "Hollaback Girl" singer filed for divorce in 2015 on the grounds of "irreconcilable differences," and it was granted a year later.
The Bush co-founder's alleged affair with their nanny, Mindy Mann, was said to have caused the split, which gained widespread media attention.
In a 2016 interview with Harper's Bazaar, Stefani opened up about the alleged affair as "the beginning of hell...like six, seven, eight months of torture, trying to figure out this big secret." The affair reportedly lasted for three years.
Since the divorce, Stefani and Rossdale, who now share an amicable relationship, have been co-parenting their three children ⁠— Kingston, 14, Zuma, 11, and Apollo, 6.
Earlier this year, Rossdale spoke about the challenges of co-parenting during the ongoing coronavirus pandemic, saying he has been trying to stay mindful of his children and their safety.
"I did the first two weeks with them, then they went to Oklahoma," he said on SiriusXM's "Trunk Nation" in April.
Stefani and her children have been staying with her boyfriend, Blake Shelton, at his ranch in the Midwest.
"I think it's ok for now, but it's a real big dilemma for parents and kids with split custody," Rossdale added. "I know who's around me and know who's bringing the corona — no one — but you send your kids out and now they're coming back to you, and now you're prone to whoever they're with. So, it's a tricky one with all divorced parents."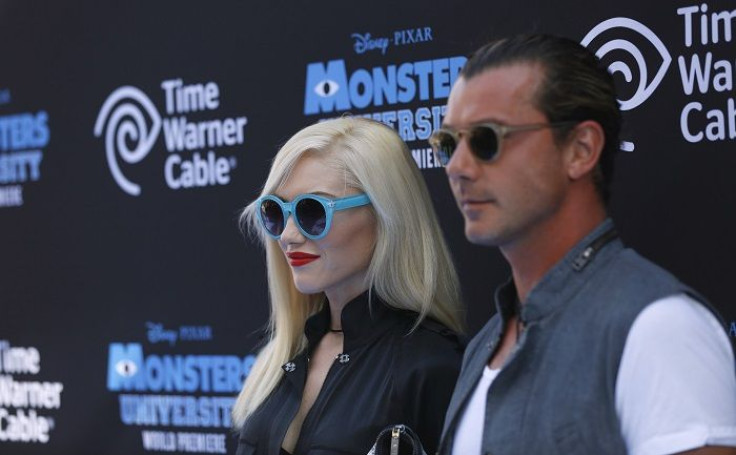 © Copyright IBTimes 2023. All rights reserved.