Gwen Stefani Gets Emotional About Blake Shelton's 'The Voice' Exit, 'It Sucks'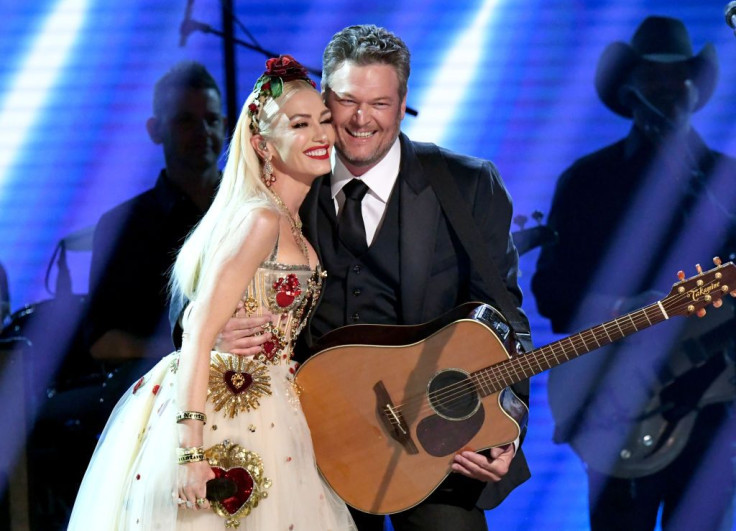 It has been more than a month since Blake Shelton announced he's leaving "The Voice" after Season 22, but Gwen Stefani is still having a hard time saying goodbye to her husband's spot on the judge's panel.
During an interview with Entertainment Tonight, Stefani, who married Shelton in July 2021, teared up when she reflected on her final episodes alongside her husband on the NBC singing competition.
"It's just been a really amazing season, too short," Stefani told the outlet. "It's mine and Blake's last season... I can't even get the words out of my mouth 'cause it sucks."
The "Hollaback Girl" singer admitted she is struggling with Shelton's exit because of her emotional attachment to the show.
"I never in my lifetime would've pictured me doing something like this, and it's been one of the most fun things I've ever done," she explained.
"I love being a coach, I love watching the contestants grow, I love having an impact, it's super inspiring for me. And then, on top of it, I meet my best friend here, that's gonna be forever mine."
Although Shelton revealed he would be leaving "The Voice" after Season 22 in October, the "God's Country" singer told Extra he made up his mind about the exit years before his announcement.
"I made the decision to leave 'The Voice' probably a couple of years ago. Then it was just actually doing it. I knew it was time. I knew that I needed to take a step back. It had completely taken over my life," he said.
Shelton, who has appeared on the judge's panel since the show's 2011 premiere, revealed that he wanted to make a strategic exit.
"It's been the greatest thing for my career ever. It's been a blessing, but it was just time. The trouble with it is just walking away from this team that has counted on me for all these years to be there," he said.
"So, I just wanted to make sure I did it at the right time and didn't leave people hanging, and then COVID happened. That would have been a bad time to walk away."
Although Shelton is leaving "The Voice," fans can catch the star hosting a new game show, "Barmageddon," in which the singer invites his celebrity friends to compete in bar games at his bar in Nashville.
"Barmageddon," which premiered on Monday, airs on USA Network.
© Copyright IBTimes 2023. All rights reserved.
FOLLOW MORE IBT NEWS ON THE BELOW CHANNELS