Half Moon Bay Shooting: 7 Chinese Farmworkers Killed Days After Lunar New Year Massacre
At least seven people were killed and one was critically injured in two separate but related mass shootings in California's Half Moon Bay on Monday afternoon, authorities said.
The shooting occurred just two days after a gunman fatally shot 10 people and injured many more after opening fire at a ballroom in Monterey Park during the Lunar New Year celebrations.
The San Mateo County Sheriff's deputies responded to the Magic Mushroom Farm in the small coastal town around 2:22 p.m. local time after reports about a shooting involving multiple victims and an active shooter, CBS News reported.
The Sheriff's Office confirmed in a news conference Monday evening that seven people had died in the incident and said one person was taken to a hospital with life-threatening injuries.
Police located four persons dead with gunshot wounds at the mushroom farm, and three were found shot to death at a second location, a little over two miles away. A fifth victim was taken to the Stanford Medical Center.
Cops arrested the suspected shooter, identified as 67-year-old Zhao Chunli after he was found sitting inside a parked car at a sheriff's substation in a bid to surrender. A semi-automatic handgun was recovered from Chunli's car but police weren't sure if it was obtained legally.
San Mateo County Sheriff Christina Corpus said the victims were workers at the properties and the shooter was their colleague. All of the victims were of Chinese descent, Half Moon Bay Councilmember Debbie Ruddock said, according to NBC Bay Area.
Investigators are yet to determine a motive behind the crimes.
"This kind of shooting is horrific," Corpus said at the news conference. "It's a tragedy that we hear about far too often, but today it's hit home here in San Mateo County."
A witness who was parked next to Chunli's car said the shooter got down from the car on his own and was pinned to the ground by the deputies during the dramatic arrest. A shelter-in-place order was initiated and the Holy Family Children's Center went on lockdown around 3:20 p.m. following the incident.
Visuals from the arrest obtained by CBS Bay Area showed Chunli, wearing a baseball-style hat, being escorted away by deputies while in handcuffs.
"Gun violence in this country is at completely unacceptable levels and has really hit home tonight," San Mateo County Board of Supervisors President David Pine said during the news briefing. "Our hearts are broken. We are really grateful to law enforcement ... but in the end, there are simply too many guns in this country and there has to be a change."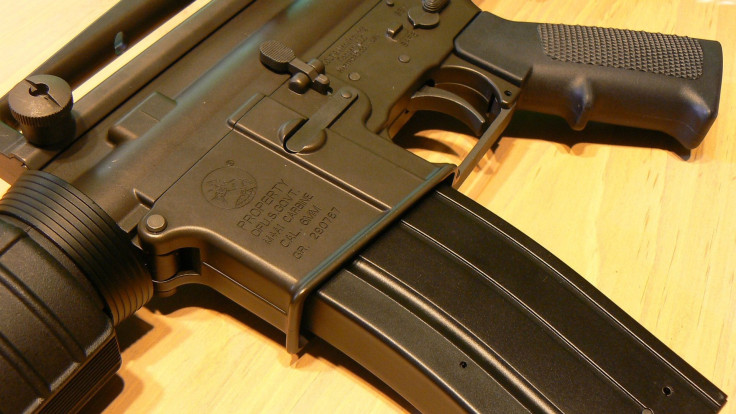 © Copyright IBTimes 2023. All rights reserved.