Halle Bailey On Being First Black Disney Princess In 'The Little Mermaid'
Halle Bailey has shared the importance of being the first person of color to play the Disney princess for the upcoming movie, "The Little Mermaid."
The 22-year-old singer revealed she wanted the little girls like her, watching the live-action movie, to feel they're special. Bailey noted she needed this "reassurance" while growing up as a Black young girl.
"I want the little girl in me and the little girls just like me who are watching to know that they're special, and that they should be a princess in every single way," she told Variety in an interview published Wednesday. "There's no reason that they shouldn't be. That reassurance was something that I needed."
Bailey further shared how media representation played a huge role in boosting one's confidence.
"What that would have done for me, how that would have changed my confidence, my belief in myself, everything. Things that seem so small to everyone else, it's so big to us."
The live-action movie is an adaptation of the 1989 animated flick of the same name.
Disney first announced Bailey's casting in 2019. However, the announcement received online backlash because many online users were not happy with a Black mermaid. In fact, these critics made #NotMyAriel trend on Twitter.
At that time, Bailey said she didn't "pay attention to the negativity" and "just feel like this role is something bigger than me. And it's going to be beautiful."
The singer addressed the backlash in the recent interview as well, and said she received support from her family, especially sister Chloe Bailey. Furthermore, her grandparents, who also faced racism and discrimination throughout their lives, shared some valuable perspective amid the backlash that made her stay strong.
"It was an inspiring and beautiful thing to hear their words of encouragement, telling me, 'You don't understand what this is doing for us, for our community, for all the little Black and brown girls who are going to see themselves in you,'" Bailey added.
"The Little Mermaid" is slated to release in theaters in May 2023. The flick also stars Jonah Hauer-King as Eric, while actress Melissa McCarthy will portray Ursula's character. The movie is helmed by director Rob Marshall.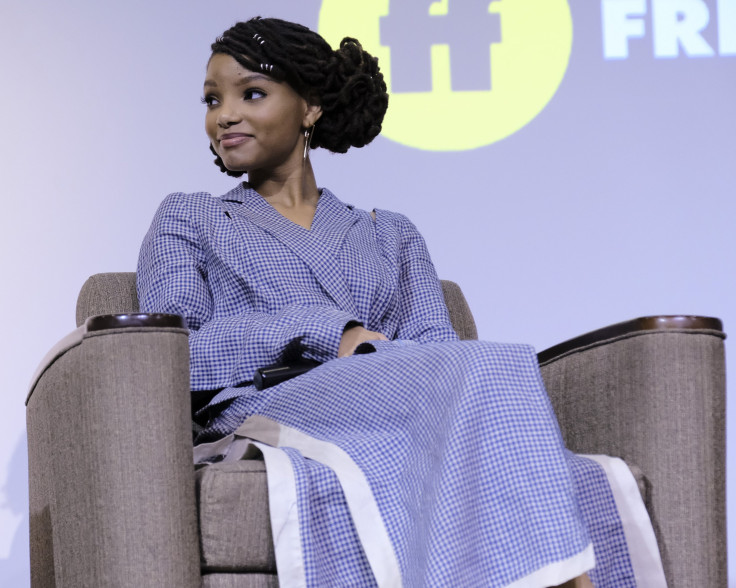 © Copyright IBTimes 2023. All rights reserved.