Hallmark Channel Mother's Day Weekend Marathon, Full Lineup And Movie Schedule
Mother's Day may not be celebrated the way it usually is in all parts of the country this year, but for moms and kids who want to still stay connected, a Hallmark movie marathon devoted to mothers could be the best way to celebrate a very different holiday.
Hallmark Channel will be airing a special marathon in honor of Mother's Day, and according to a preview for the event (see above), it is meant to thank moms for all the "love, support and advice" that they bring into everyone's lives. Of course, the movies will also have quite a nice touch of romance as well. The event kicks off on Saturday and airs through Sunday.
Take a look below for the full lineup of movies that will air.
Saturday, May 9:
5:00 a.m.: "Love In Paradise"
Synopsis: When a Western movie star is forced to spend a PR weekend at a dude ranch, his fans are horrified to learn he's actually a city slicker who's afraid of horses and has never been west of the Hudson River.
Cast: Luke Perry
7:00 a.m.: "Love, Once And Always"
Synopsis: When Lucy's childhood sweetheart plans to tear down the Gilded Age estate and replace it with a golf course, Lucy fights to preserve the historic mansion at all costs.
Cast: Amanda Schull and Peter Porte
9:00 a.m.: "Royal Matchmaker"
Synopsis: An NYC matchmaker is hired by a king to find his son a suitable wife in time for a celebration. As the clock ticks toward the deadline, she finds him the perfect wife, only to realize that she's fallen in love with him.
Cast: Bethany Joy Lenz and Will Kemp
11:00 a.m.: "A Royal Winter"
Synopsis: When Maggie Marks faces a career decision, she flees to Europe for some soul searching. There she encounters a handsome European playboy prince and lands herself in a world she has never known and finds a new direction in life.
Cast: Merritt Patterson and Jack Donnelly
1:00 p.m.: "Surprised By Love"
Synopsis: A young businesswoman tries to convince her uptight parents to accept her boyfriend, but then she falls for an old high-school flame.
Cast: Hilarie Burton, Paul Campbell and Tim Conway
3:00 p.m.: "Love To The Rescue"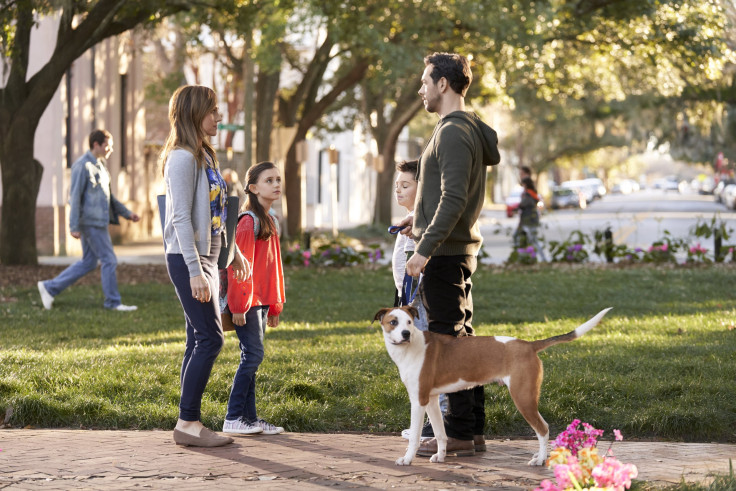 Synopsis: Two single parents come head to head when their kids want to adopt the same dog. Agreeing to co-foster, free-spirited Kate and type-A Eric must work together to find the dog's forever home.
Cast: Nikki DeLoach and Michael Rady
5:00 p.m.: "A Summer Romance"
Synopsis: Samantha's Montana ranch is her family's legacy, so when a developer shows up to buy it, Sam isn't interested. But as he tries to win her trust and her ranch, Sam finds he might also be winning her heart.
Cast: Erin Krakow and Ryan Paevey
7:00 p.m.: "October Kiss"
Synopsis: A free-spirited young woman is hired by a career-driven single dad as a temporary nanny for his two young children. As Halloween approaches, she finds herself also becoming drawn to their dad.
Cast: Ashley Williams and Sam Jaeger
9:00 p.m.: "Love, Romance And Chocolate"
Synopsis: Emma and chocolatier Luc compete for Belgium's Royal Chocolatier. The beauty and romance of Bruges inspire unique chocolate combinations, but will their entry win without them losing their hearts?
Cast: Lacey Chabert and Will Kemp
11:00 p.m.: "The Last Bridesmaid"
Synopsis: Becca is always a bridesmaid, but at her cousin's wedding she bonds with Kyle, the videographer covering every stage of the planning. Perhaps she won't be the last woman standing for long.
Cast: Rachel Boston and Paul Campbell
Sunday, May 10:
1:00 a.m.: "Valentine In The Vineyard"
Synopsis: Frankie and Nate manage life on the vineyard and plan a wedding in secret.
Cast: Rachael Leigh Cook and Brendan Penny
3:00 a.m.: "Pearl In Paradise"
Synopsis: Alex, a photographer for a travel magazine, and Colin, a best-selling author, team up to find an elusive Fijian pearl.
Cast: Jill Wagner and Kristoffer Polaha
5:00 a.m.: "Harvest Moon"
Synopsis: When her family goes bankrupt, a city girl travels to the country to try and fix up a struggling pumpkin farm that her father bought as an investment to get her money back. There she meets Brett, the handsome farm manager.
Cast: Jessy Schram and Jesse Hutch
7:00 a.m.: "Winter Love Story"
Synopsis: When author Cassie's first novel isn't selling, she is paired on a book tour with author Elliot to boost Cassie's sales—but along the way, a romance starts to blossom.
Cast: Jen Lilley, Kevin McGarry and Mary-Margaret Humes
9:00 a.m.: "My Secret Valentine"
Synopsis: A young woman takes advice from the chalkboard notes that her mysterious house rental tenant leaves when a slick sales rep arrives with plans to buy her family's prized winery.
Cast: Lacey Chabert and Andrew Walker
11:00 a.m.: "Bridal Wave"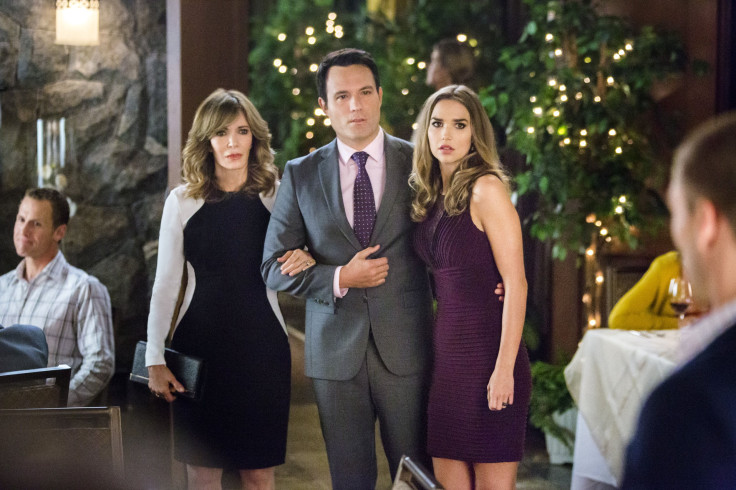 Synopsis: A soon-to-be bride is planning her dream wedding to a well-off doctor at a beautiful resort. Although his family doesn't care much for her, she's trying to make the most of the situation.
Cast: Arielle Kebbel and Andrew Walker
1:00 p.m.: "All Summer Long"
Synopsis: Tia's dream job of captaining a dining cruise hits rough water when her ex Jake is hired as the restaurant's chef. Will they be able to open a new business, navigate the sea and each other?
Cast: Autumn Reeser and Brennan Elliott
3:00 p.m.: "A Taste Of Summer"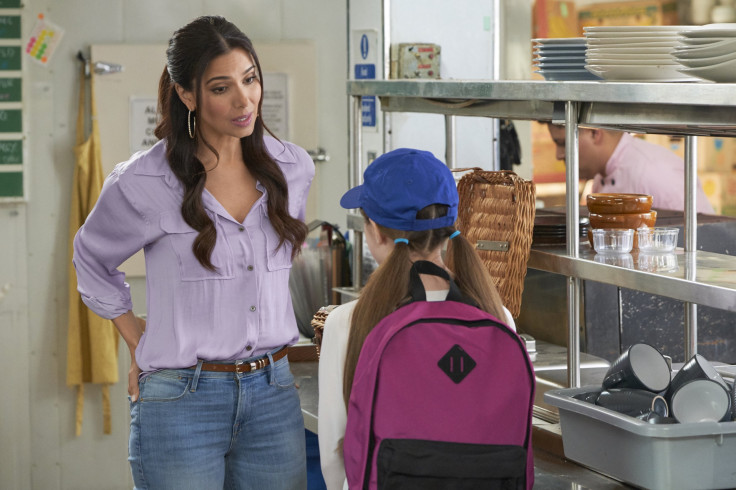 Synopsis: Gabby moves to Bright Shore where she opens a restaurant and rediscovers her passion. She encounters Caleb, a former baseball player with a competitive streak who owns his own restaurant.
Cast: Roselyn Sanchez and Eric Winter
5:00 p.m.: "Puppy Love"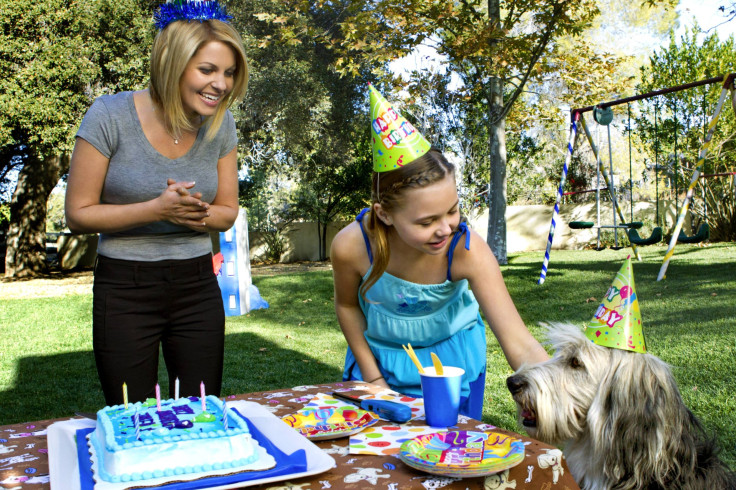 Synopsis: Baseball player Ben's dog, Jake, disappears. Megan Nelson and her daughter Caitlin take Jake in and give him a home. Since Caitlin is already in love with Jake, Ben and Megan work out a shared custody deal to share the dog.
Cast: Candace Cameron-Bure and Victor Webster
7:00 p.m.: "A Valentine's Match"
Synopsis: Fired from her job as a reality TV host, Natalie returns home for Valentine's Day, only to find herself running the town's festival auction with her ex-fiancé thanks to two scheming mothers.
Cast: Bethany Joy Lenz and Luke Macfarlane
© Copyright IBTimes 2023. All rights reserved.