Hallmark Channel 'When Calls The Heart: Christmas Wishing Tree' Premiere: Cast, Trailer
Get ready to go back in time this Christmas as we head to Hope Valley in the early 1900s in Hallmark Channel's premiere of "When Calls The Heart: The Christmas Wishing Tree" tonight. This two-hour holiday special acts as the show's Season 5 kick-off, though the actual new episodes don't begin until February.
Though there's still another couple months until the real season begins, spending Christmas with all of your favorite Hope Valley residents - Elizabeth (Erin Krakow), Abigail (Lori Loughlin), Jack (Daniel Lissing) and more - is a great way to hold you over. Plus, it makes for a pretty special and sweet holiday. It's almost like fans wished for this to happen and it came true, which just might be what the new "When Calls The Heart" special is all about.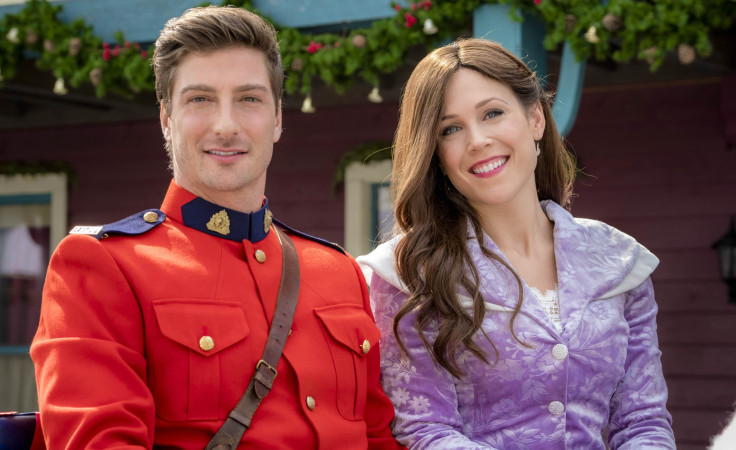 "It's Christmastime in Hope Valley and the town is abuzz over the introduction of the Wishing Tree, with all the townspeople eagerly placing their wishes on its branches in the hopes they'll be granted," the synopsis reveals. "Elizabeth wishes for the return of her fiancé, Constable Jack Thornton. Meanwhile, town mayor Abigail leads the creation of Hope Valley's Christmas Parade, featuring a passionate band, led by sheriff Bill Avery (Jack Wagner)."
Christmas is special for everyone in town, but there's a little extra bit of specialness to it this year for Abigail and her newly adopted son, Cody (Carter Ryan Evancic), as this is their first Christmas together. As such, Cody tries to make it as memorable as possible, connecting her past with their connected future.
Meanwhile, Hope Valley's most loved married couple, Rosemary (Pascale Hutton) and Lee (Kavan Smith), are spending yet another holiday together, which means they're all about traditions and memories and realizing how important it all is to them. And not just to them, they'll help others see how wonderful it is to treasure Christmas traditions.
Elsewhere, Doctor Carson Shepherd (Paul Greene) tries to heal and inspire a woman who's lost the spirit of Christmas and needs help to find her way back to it. And, finally, in true Christmas fashion, Hope Valley's disgraced former mayor, Henry Gowen (Martin Cummins), is given a second chance at redemption.
Check out "When Calls The Heart: The Christmas Wishing Tree" when it airs tonight (Dec. 25) on Hallmark Channel at 8 p.m. EST.
© Copyright IBTimes 2023. All rights reserved.