Hallmark's 'SnowComing' Star Trevor Donovan Chats Favorite Scene, Working With Lindy Booth
Hallmark Channel star Trevor Donovan is back with "SnowComing," his first movie on the network since 2017's "Marry Me at Christmas."
This time around, instead of playing a movie star, he's playing a pro football star, and International Business Times has the full scoop on Saturday's new Winterfest 2019 flick.
Donovan plays famous quarterback Jake, who runs into his high school sweetheart, Samantha (Lindy Booth, "Under the Autumn Moon"), when he goes back to his hometown to celebrate the retirement of his former football coach (and Sam's father). Awkward at first, the two eventually team up to raise money for the local library, with sparks flying between them once again along the way.
Though Booth and the "90210" alum only met briefly during wardrobe fittings before having to fall in love onscreen, Donovan told IBT it was fairly easy for them to play off of each other.
"It was awesome," he said of working together. "You can tell, pretty much immediately…that we laughed a lot, which helps a lot for onscreen chemistry. She's a super, super talented girl [and] a lot of fun to work with."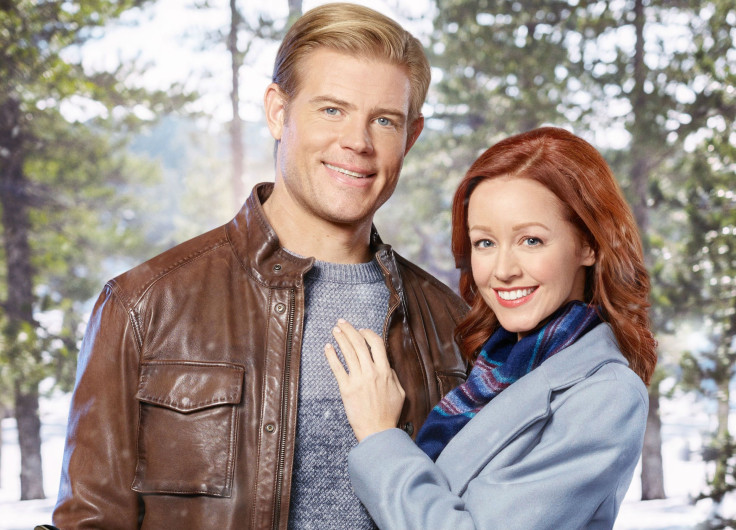 In fact, the stars only getting a short amount of time to get to know each other before filming began actually helped bring aspects of the "SnowComing" story to life.
"It was good 'cause part of the story is me showing back into town and her being surprised that I'm in her house," Donovan, who stars in LightWorkers' upcoming TV adaption of Karen Kingsbury's "The Baxters" series, said. "I actually end up staying at her dad's house in the spare room because her dad, my coach, was sort of like my surrogate father. There was just a little bit of awkwardness that was supposed to be played between the two of our characters, so it fit well that we just met each other. It worked out."
With such great chemistry in this movie, it makes sense that the actor's favorite scene is, of course, one featuring both his and Booth's characters.
"There's a scene where we're in the kitchen together that, for me and for kind of showing the vulnerability of my character, was my favorite," he said. "I tell her a line [about] letting her know that I miss my best friend. And I think that's the point where you really see how much Jake...really is a small-town guy, and he's got a great heart."
Check out Donovan's favorite scene and more when "SnowComing" — which also stars real-life former pro footballer, Joe Theismann — premieres on Saturday at 8 p.m. EST on Hallmark Channel.
© Copyright IBTimes 2023. All rights reserved.