Halloween Cocktail Recipes 2020: 8 Quick Alcoholic Drinks With Vodka, Punch, More
Halloween is almost here, which means some adults will be skipping trick-or-treating to whip up their favorite cocktails and punches.
Although you will have to scale back your Halloween celebration in 2020, it doesn't mean you can't dress up in your favorite costume and toast to one of the spookiest days of the year.
Whether you are having a virtual celebration with friends or plan on having a solo horror movie marathon, there are plenty of cocktails that will surely satisfy any ghoul or goblin.
Check out these tasty Halloween cocktail recipes that you should consider making during your boozy celebration.
Spooky Spumante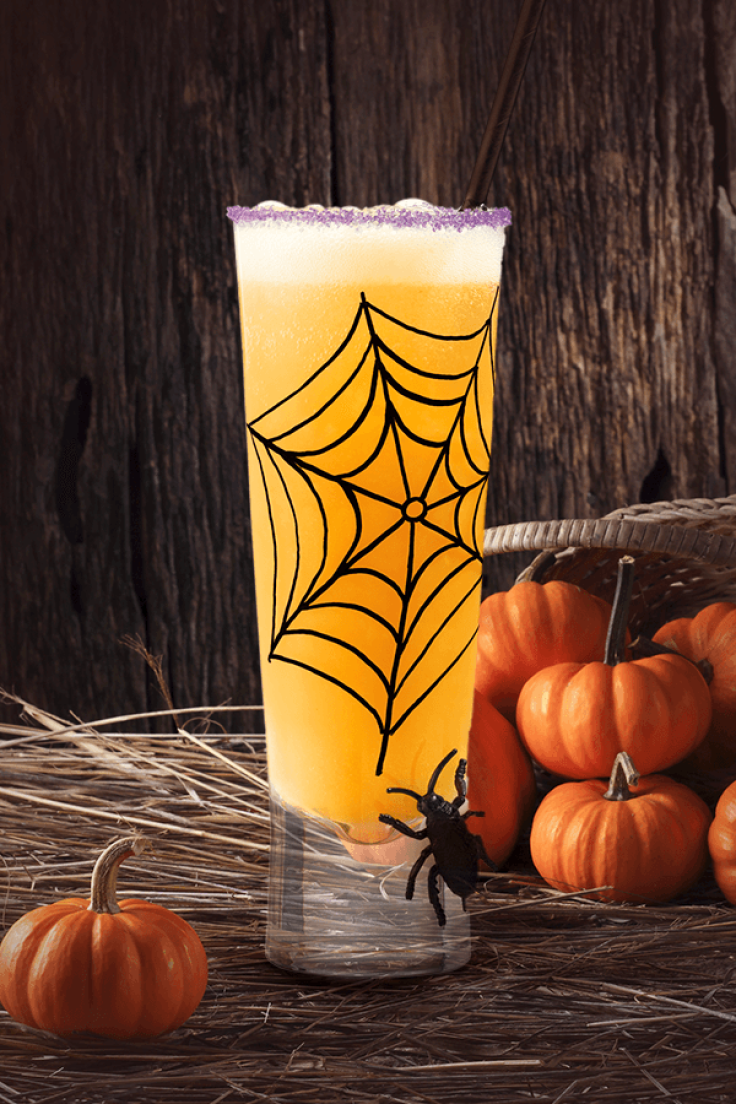 Ingredients:
3 oz. Barefoot Bubbly Moscato Spumante
1 ½ oz. Apricot Nectar
1 oz. Pineapple Juice
½ Cup Frozen Mango Chunks
Purple sprinkles or sugar
Rim a glass with citrus wedge then dip the lip of the glass into sprinkles. Set glass aside. Place juices, frozen fruit, and simple syrup into a blender on high. Blend until completely smooth. Pour into prepared glass. Top with Barefoot Bubbly Moscato Spumante.
Margarita Muerta (The Dead Margarita)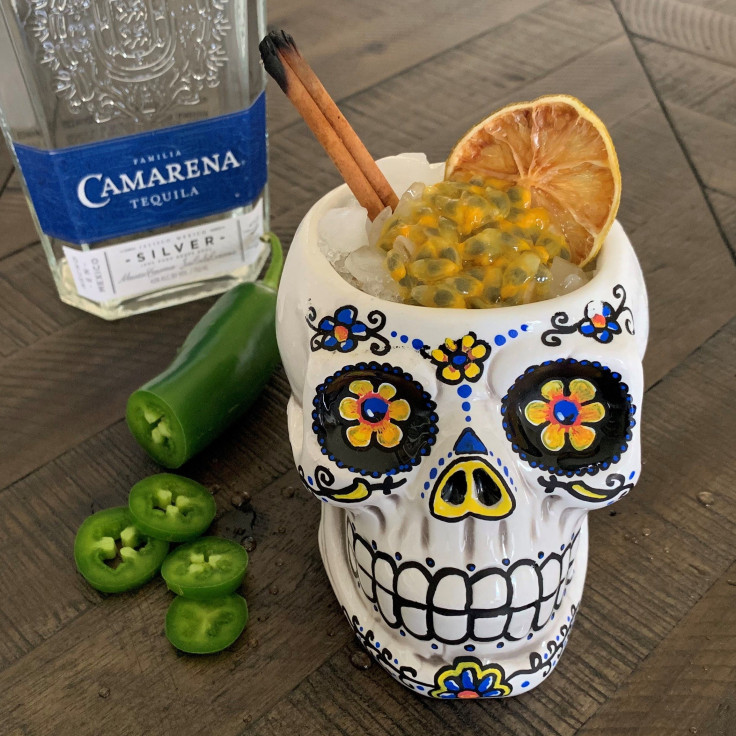 Ingredients:
1.5 oz. Camarena Silver
½ oz. Blood Orange Liqueur
½ oz. Fresh Lime Juice
½ oz. Agave Nectar
1 oz. Passion Fruit Nectar
2-3 Slices of Jalapeno
Combine ingredients in a cocktail shaker filled with ice. Then shake the contents together to combine and chill. Strain into a festive Mexican skull mug (if desired) and fill it with crushed ice. Garnish with a dehydrated lime, the interior contents of the passion fruit, and a burning cinnamon stick.
Blood Orange Punch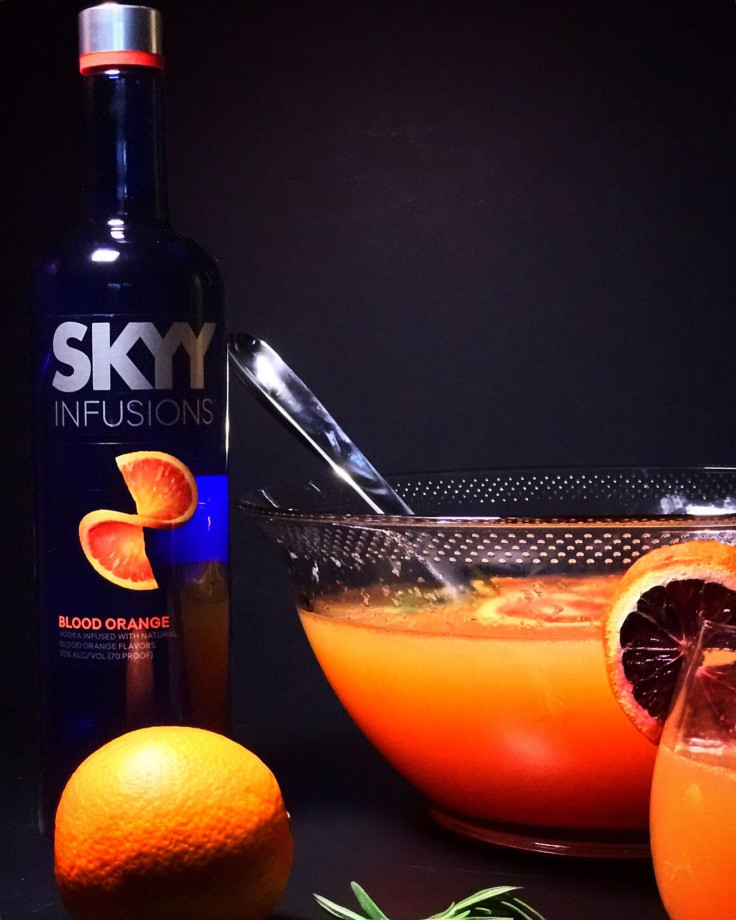 Ingredients:
8 oz. SKYY Infusions Blood Orange Vodka
4 cups of prosecco
Juice of 4 blood oranges
2 cups of orange juice
8 stems of rosemary
Combine vodka, prosecco, and orange juice in a bowl. Strain through a fine-mesh strainer and into a pitcher. Add rosemary to the pitcher. Pour over ice.
Starry Night
Ingredients:
1 ½ Beefeater Gin
1 Dropper Butterfly Pea Tincture
¾ lemon juice
¾ jasmine syrup
2 oz. sparkling wine to top
Build the beverage in a cocktail shaker. Then strain the drink over ice and top with sparkling wine.
The Ultra Violet Spooky Sour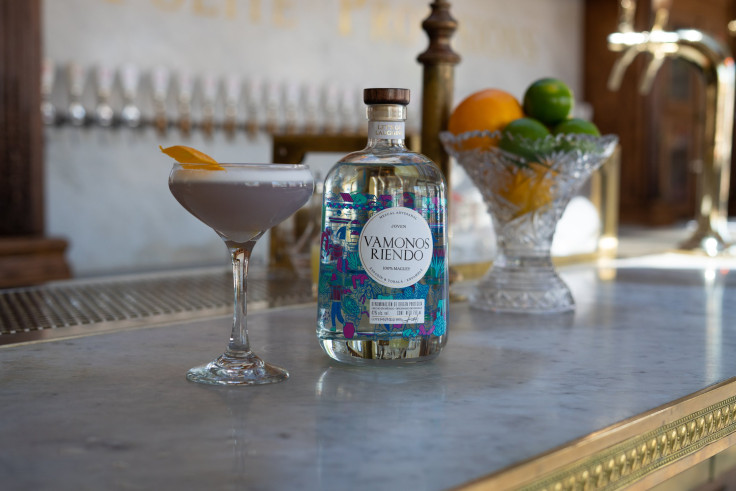 Ingredients:
2 oz. Vamonos Riendo Mezcal
¾ oz. lime
½ oz. Parfait Amour
½ oz. simple syrup
Egg White
3 Dashes of Absinthe Orange Twist
Combine the ingredients in a shaker with ice. Strain the contents into a coupe glass and garnish with an orange twist.
Monster Chill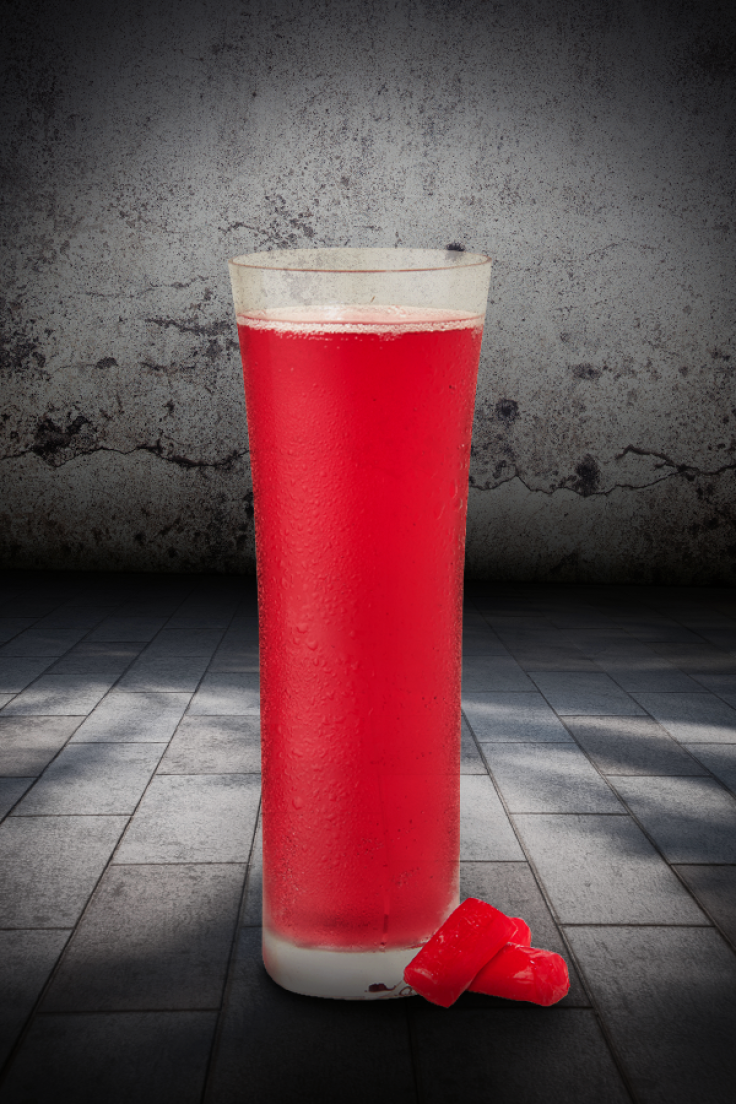 Ingredients:
1 750 ml bottle Barefoot Red Moscato
6 Hard watermelon candies
1 oz. ginger ale
Place the watermelon candies into a bottle of Barefoot Red Moscato. Seal and allow it to set for a couple of hours so that the candies can melt into the wine. Before serving, strain the wine, and pour into a tall glass filled with ice. Top the cocktail with ginger ale.
Black Forest Possession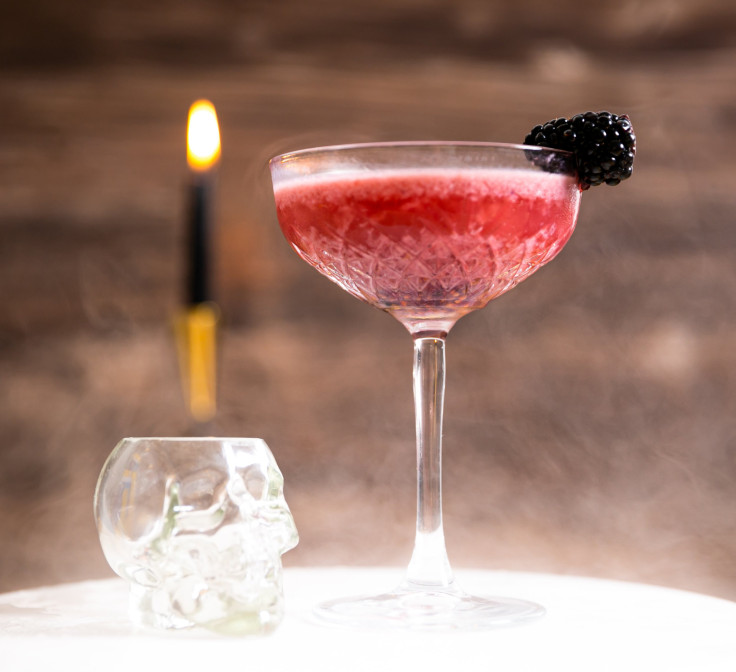 Ingredients:
2 oz. Monkey 47 Gin
1oz. oat Milk
¾ oz. 1:1 honey syrup
3 blackberries
Muddle the three blackberries in the bottom of a shaking tin. Then add Monkey 47 Gin, oat milk, and honey syrup into the shaker. Fill the shaker with ice and seal. Shake for 7-10 seconds, then fine strain into a coupe glass. Garnish with a skewered blackberry and expressed lemon oil.
Dark Reviver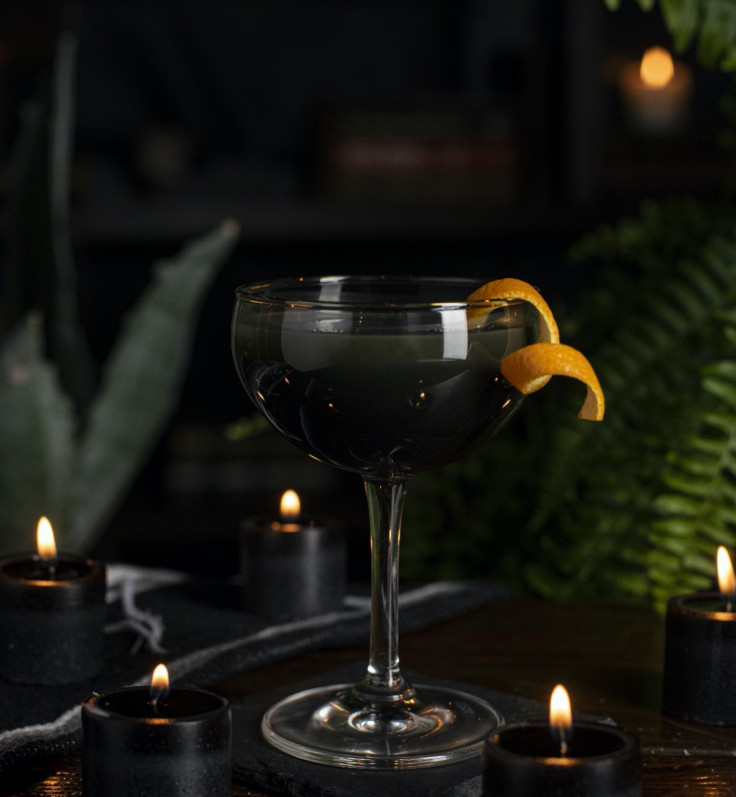 Ingredients:
1 oz. Corralejo Reposado Tequila
½ oz. Lemon Juice
½ oz. Orange Juice
¾ oz. Aperol or Amaro Nonino or Amaro Montenegro or Amaretto
¼ Teaspoon Activated Charcoal Powder or 2 capsules—break capsules
Add all of the ingredients into a cocktail shaker and shake well. Hawthorne and fine strain into a coupe glass. Cut a thick orange peel, then light a match and express the orange peel oil into the flame over the cocktail. Rim the glass with the freshly flamed peel then place a freshly sliced orange twist on the edge of the glass.
© Copyright IBTimes 2023. All rights reserved.
FOLLOW MORE IBT NEWS ON THE BELOW CHANNELS