Halloween Music Playlist 2014: An Eclectic Selection Of Scary Songs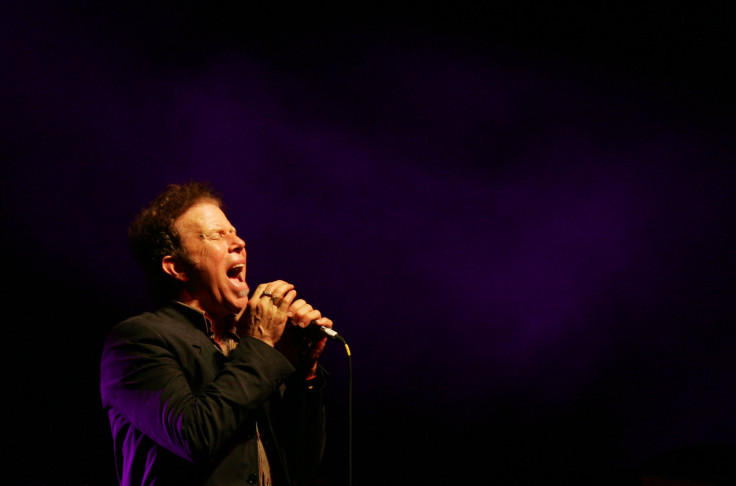 It's finally Halloween, and one hopes everyone's already figured out their costumes, bought the candy they'll be handing out to trick-or-treaters and decorated their houses. But there's one more thing that's necessary to throw the perfect Halloween party: a playlist full of songs to spook your guests into the Halloween spirit.
There's a wide range of scary tunes that get trotted out year after year as people pour themselves drinks from cauldrons of witches' brew and nosh on orange-and-black treats. From the creepy soundtracks chock-full of rattling chains, cackling children and blowing breezes to the ballads of vengeful monsters, All Hallow's Eve is a night of many sounds.
But it's also an opportunity to experiment with some more eclectic music, and to move beyond old standards like "The Monster Mash" and "Love Potion No. 9." We're here to help you do that.
Here's a Spotify playlist of eight unexpected songs to blast at your 2014 Halloween party:
And below are links to play them individually on Spotify and YouTube, complete with descriptions of each songs' particular brand of terror:
1. "Soul-Crusher": This White Zombie track featuring ringing bells and Rob Zombie's signature vocals will get the party rocking early. And you may score some points with the real haunt lovers at your party by kicking it off with this jam.
2. "The Black Rider": What's Halloween, or any holiday, really, without some good, gravelly Tom Waits tunes? The soundtrack to the musician's little-known carnival extravaganza of a musical, called "The Black Rider," featuring lyrics like "the blood will run like ribbons through your hair" (last-minute costume idea, anyone?) may be the best of his albums for Halloween.
3. "1-800 Suicide [EXPLICIT]": Horrorcore was one of the most interesting of the short-lived 1990s rap fads, and Gravediggaz was perhaps the best of its practitioners. Led by the Wu-Tang Clan's RZA, this crew dropped some of the creepiest music since Bartok, and this song will stun any hip-hop head with its categorical breakdown of the many ways to off yourself. The lyrics are a bit rough, though, so don't play this at the kiddies' table.
4. "Halloween": This creatively named punk throwback will provide a welcome respite from the endless barrage of often-hokey Halloween music. Though the lyrics are about as inventive as the title, the hipsters at your party will probably thank you for playing this Siouxsie and the Banshees gem.
5. "This Is Halloween": Though it's pretty well-traveled territory, this Marilyn Manson version of the Danny Elfman standby from "The Nightmare Before Christmas" is guaranteed to keep the spooky mood you want for your bash going, while surprising longtime fans of the film with a very different rendition.
6. "'Exorcist' Theme": "The Exorcist" is one of the scariest movies ever made, and though it's probably the best-known track on this list, the theme from the film (which is actually the beginning of Mike Oldfield's album-length "Tubular Bells") will give all your guests flashbacks of Linda Blair crawling backward down the stairs. Just don't serve split-pea soup.
7. "Burn the Knowledge": This electrono-doom-metal (that's definitely the wrong term) song is a bit of a departure from the list that preceded it, but what's a Halloween party without an instrumental metal track that sounds like the muzak from Hell's elevator?
8. "The Man Comes Around": This Johnny Cash tune is likely one of the darkest ever recorded, coming just a few years before the man in black passed away. Its apocalyptic, almost biblical theme will have any zombies at your party shaking, but maybe it's best that this one is last on the list. It's a masterpiece, but its black lyrics may just clear out your haunted house. This ain't no "Boy Named Sue."
FOR FREE to continue reading
✔️ Unlock the full content of International Business Times UK for free
offer available for a limited time only
✔️ Easily manage your Newsletters subscriptions and save your favourite articles
✔️ No payment method required
Already have an account?
Log in
© Copyright IBTimes 2023. All rights reserved.