Halo 4, Assassin?s Creed 3 Pegged As The Most Anticipated Games For PS3, Xbox 360: Top 5 Other Action Packed Games To Be Launched In 2012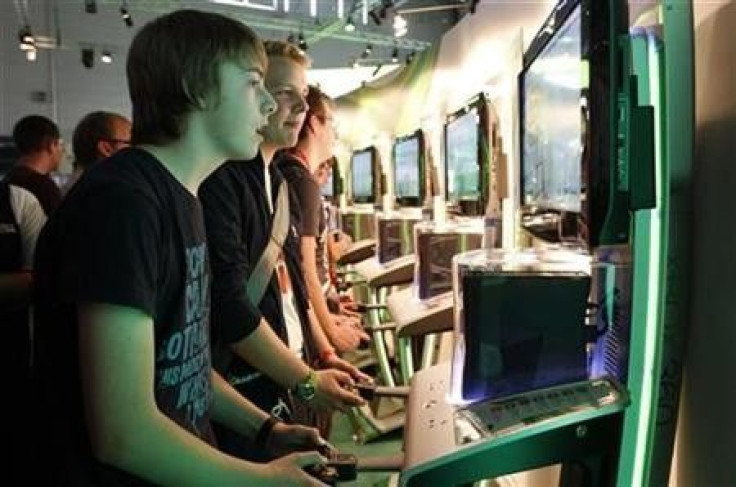 While the lineup of next-gen consoles including Sony's PlayStation 4 Orbis, Microsoft's Xbox 720 and Nintendo's Wii U are still not near their launch time frame. However, their predecessor flagship model's favorite games are surely in line up with their sequel releases for this year.
Following on the same lines, media research firm Nielsen recently released their list of the most anticipated games for 2012 for all three major platforms including PS3, Xbox 360 and Nintendo Wii.
Hence here is a sneak peek into the top 5 favorite games anticipated to land on the gaming consoles soon in the market.
Halo 4
Halo 4 is the most-awaited eighth installment of the Halo franchise and is being developed for the Xbox 360. This is the game that helped Xbox 360 leap ahead of all other consoles and emerge as the leader in the gaming console market.
While the previous Halo games were developed by Bungie, this sequel is being developed by Microsoft's 343 Industries. The Halo 4 story frame will continue after the ending of Halo 3, and will also mark the return of the Master Chief as the main protagonist. Meanwhile, Cortana will also appear in the game.
As far as the release date of the game is concerned, Microsoft has officially confirmed that Halo 4 will be launched worldwide exclusively for Xbox 360 Nov 6.
Assassin's Creed 3
The true sequel of its Assassin's Creed II, Assassin's Creed 3 is being developed and published by Ubisoft for PlayStation 3, Xbox 360, Wii U and Microsoft Windows. This edition of the game will be the fifth major installment in the Assassin's Creed series and the third title of the game.
Further, Assassin's Creed 3 is set to be released Oct 30 and the game story board will continue from the American Revolution and will feature a new protagonist called Connor Kenway.
Madden NFL 13
Madden NFL 13 on Xbox 360, PS3, Wii, and PS Vita is expected to be released August 28. It will be a sequel to Madden NFL 12 -- an American football video game based on the National Football League published by Electronic Arts (EA Sports) and developed by EA Tiburon.
Madden NFL 13 is expected to deliver a world-class presentation with an all-new living front end, dynamic in-game transitions, a live ticker and drastically improved usability. Every game would offer the player the feel of a nationally televised broadcast with CBS Sports commentators Jim Nantz and Phil Simms calling the action from the virtual 3D booth.
Resident Evil 6
The popular Resident Evil series, which made its debut in 1996 and achieved global sales in excess of 47 million units, is soon to return this year with Resident Evil 6 sequel.
Capcom, the developer of the video games, announced in the beginning of the year that Resident Evil 6 will be launched on Xbox 360 and PlayStation 3 Nov 20. And a PC version of the game will also follow soon after. The game will take place in a world where bioterrorist attacks are occurring around the globe, inciting fear everywhere and turning everyone into zombies. The President of the United States decides to address the US, but he too is attacked and becomes a zombie. Further, Leon S. Kennedy and Chris Redfield will work together to save the world alongside new characters.
Medal of Honor: Warfighter
Also known as Medal of Honor 2 or Medal of Honor 2: Warfighter, this game is an upcoming first-person shooter video game being developed by Danger Close Games and set to be published by Electronic Arts (EA). The game is a direct sequel to 2010's series reboots Medal of Honor 2010 and the fourteenth Medal of Honor installment in the series. The plot of the game will continue to control Tier 1 Operators through various scenarios, including rescuing hostages in Abu Sayyaf's stronghold in the Philippines, and assaulting Al-Shabaab's Pirate Town on the Somali Coast.
The company officially announced this title back in February. It is set to be released Oct 23. Reports have emerged lately informing that Warfighter is scheduled for Wii U alongside Xbox 360, PlayStation 3, and PC releases.
© Copyright IBTimes 2023. All rights reserved.