'Halo 5: Guardians' Dev Talks Resolutions, Collector's Editions And Events For SDCC 2015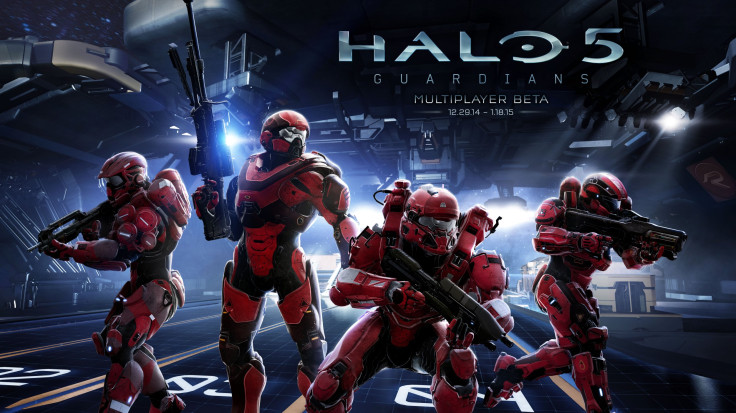 It's quite a busy week ahead for "Halo 5: Guardians" developer 343 Industries. This week, the team provides some insights into its plans for the SDCC, fan issues with the collector's edition and some frame rate findings.
To kick off, Chris Lee, lead producer for "Halo 5: Guardians," said the team is still in the process of optimizing the title to get the best resolution, reported Gamingbolt. But as for the frame rates, Lee did confirm that the single-player and multiplayer are both set to run at 60FPS.
Fans who bought the "Halo 5: Guardians" Limited Edition may have been displeased to learn that the bundled game will only be a digital copy. It appears that developer 343 Industries has heard the fans' reactions and has started acting on it.
Josh Holmes of 343 Industries has confirmed that they are looking into solutions that would offer the physical copy to fans who want it, Gamepur reported. The "Halo 5: Guardians" Limited Edition is current priced at $250 and comes with a number of items, including a Guardian model, Triforce's commemorative statue of the Master Chief and Spartan Locke, the Spartan-themed Steelbook, Requisition packs and classified orders for Spartan Locke. Considering the nature of the bundle, there is a high possibility of a physical copy of the game being included.
Fans also will be getting a sneak peek at 343 Industries' plans at the San Diego Comic-Con. The developer will set up a panel for "Halo 5: Guardians" to reveal more on the story. Dubbed as "Hunt For the Truth: Following the Trail of the 'Halo 5: Guardians' Story," this panel will discuss the storytelling in the title, and give a new perspective on what the Hunt the Truth campaign has so far uncovered about the Master Chief.
Another panel, titled "Building the Halo Universe with the Collectible Mega Bloks Series," will unveil the new Mega Bloks Spring '16 line, as well as give a glimpse of the history of Halo with Mega Bloks. The panel will have an all-star cast from 343 Industries, HaloCollector.com, Mega Bloks and Mattel. The first panel will be held on Friday, while the Halo-Mega Bloks panel will be held on Sunday.
In addition to the panels, 343 Industries has prepared a real-life Arena of "Halo 5: Guardians" Breakout map Crossfire from the beta. A layout of the arena can be seen in the link above, and this corner of the Xbox Lounge will plunge players into a 4v4 real-life Arena combat complete with armor and a Halo BOOMco blaster.
Finally, the Xbox Lounge will give players a shot at playing Warzone, which is also coming to "Halo 5: Guardians." This will be the mode's first playable appearance in public.
"Halo 5: Guardians" at SDCC 2015 (Credit: YouTube/Let's Finish The Fight)
© Copyright IBTimes 2023. All rights reserved.