'Minecraft: Story Mode' Gets Trailer As Minecon Announces 'Minecraft Windows 10 Beta' And New Features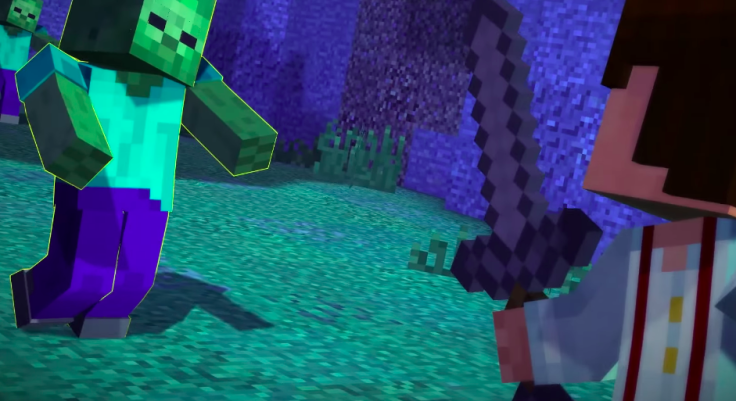 Microsoft is slowly but surely executing plans for "Minecraft" with the recent announcement of the "Minecraft: Windows 10 Edition Beta." Developer Mojang has confirmed the beta version of the newest edition will be available this month. In addition, fans who already have the older PC edition will get a free upgrade.
Mojang said the 20 million players who already own the "Minecraft PC Edition" are free to download the Windows 10 beta via the Windows 10 store. Otherwise, the beta version will cost $10 during the beta period, and players who download during this period will own the copy even after the beta ends.
"Just like the first release of 'Minecraft' all those years ago, this version will develop and evolve over time with the help of your feedback. That's why it has 'beta' in the title -- because it's not quite finished, and will become even more fun over time," Mojang said in its latest blog update.
The "Minecraft: Windows 10 Edition Beta" will also support multiplayer. Some of the features from the Pocket Edition will also be in the beta. These include the ability to play with as many as seven friends who are also on the Windows 10 beta via local multiplayer or Xbox Live, multiple control schemes that allow players to switch among the controller, touch and keyboard controls, record and share gameplay via GameDVR and have access to different items such as chickens, zombies, baby squids, ghasts and villagers.
The Windows 10 version also will include the two game modes, Creative and Survival, as well as free updates, similar to what the developer rolled out for the current version. It is slated for a July 29 release date.
There is much to look forward to in "Minecraft," as the developer also announced some new features. At Minecon 2015, Mojang announced that dual wielding will be introduced into the game, IGN reported. This means players will be able to equip a second item using the other hand. Those who are left-handed will be able to wield using the left hand while dual-wielding the right hand.
The future update for "Minecraft" will also include the expansion of The End, similar to the current version's The Nether. The End will now feature more islands and parkour-like moves to get to the top of End City.
All of these will be made available soon, but for now, "Minecraft" fans may want to check out the newest trailer for "Minecraft: Story Mode" from Telltale Games. This adventure game will put players in control of Jesse. He and his comrades will need to go on a journey to find The Order of the Stone and save the world.
"Minecraft: Story Mode" Trailer (Credit: YouTube/Telltale Games)
© Copyright IBTimes 2023. All rights reserved.