'Star Wars Battlefront' Latest Leak Include PC Graphics Options And PS4 Framerate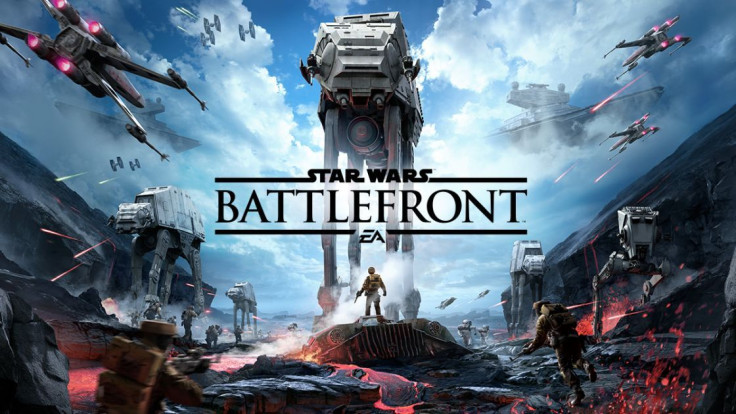 Following the leak that came out from the alpha of "Star Wars Battlefront," new information regarding the game indicates players will have the option of tweaking the graphics settings.
According to Gamingbolt, the Post Process Quality, Ambient Occlusion, Terrain and Mesh Quality can all be altered. This is in addition to the three profiles that have been added specifically to colorblind players so they can also enjoy "Star Wars Battlefront."
The report also gave inside info on the PC settings, confirming that "Star Wars Battlefront" can run near 60FPS when using the GTX 780 and i7 3770. On the other hand, the next-gen consoles PS4 and Xbox One can keep the 60FPS quality of the game.
The PS4 version of "Star Wars Battlefront" is also showing promise. In a technical review by Eurogamer, it was revealed that even this early in develoipment, the graphics on the PS4 are already a big move forward. It features a framebuffer setup similar to the one on DICE's other shooter titles, with the build seen to run at 1600x900.
Officially, "Star Wars Battlefront" developer DICE had also given some new details on the game, even as the alpha is underway. DualShockers spotted the dialogue where Jesper Nielsen, game producer, had assured fans that the existing alpha is just a small part of "Star Wars Battlefront."
"The Closed Alpha is a technical test for us to see how everything runs in the 'real world,' with real players cross the globe. It's not meant to represent the final product for people to evaluate," said Nielsen in a Reddit thread.
Nielsen reiterated that the point of the alpha testing is to see the technical system and test it for issues prior to the launch. There are more reveals coming for the game, particularly at the San Diego Comic-Con.
As far as feedback from the alpha testing goes, Nielsen revealed that everything is running according to plan. The developers will continue testing to ensure that the game will flow as designed once it is launched. Players can wait for more about the game and its features, such as the modes, since DICE has not yet talked about these aspects of the game in detail.
"Star Wars Battlefront" trailer (Credit: YouTube/EAStarWars)
© Copyright IBTimes 2023. All rights reserved.