'Halo 5: Guardians' OptiTrack Tech For Animation And Tracking Detailed, Collector's Edition Discounted At $99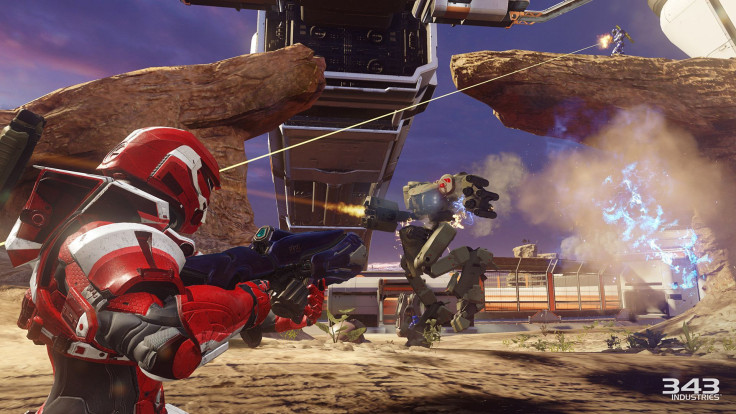 "Halo 5: Guardians" has been one of the defining moments of the "Halo" franchise. Apart from introducing a new twist to the "Halo" lore, it has also made use of a new technology that aimed to bring a novel way of creating the project.
Developer 343 Industries detailed the use of the OptiTrack technology, which makes use of motion-capture expanded to a 50 by 50 system stage. According to Animation World Network, the technology makes use of 50 cameras to capture the performance of actors so they can go straight to the digital animation for in-game action and scenes.
In simple terms, the way OptiTrack works is that it allow for the development to be smoother. Performance of characters can now be focused on the cinematic rather than the technology used to capture it, as the overall experience is already tracked and captured by the OptiTrack system.
"Setting up a character by hand to evaluate if it might work in the game is quite a bit of an investment," said Tanner as quoted by Animation World Network. "One of the great things about having the OptiTrack system always at our fingertips is that we can quickly jump from hashing out concepts to suiting up and trying out ideas on a low res model."
The source features some screenshots that uses the OptiTrack system. It's interesting how far the technology used has reached for "Halo 5: Guardians." It truly is one of the more defining titles for the Xbox One and the "Halo" franchise.
For those who have yet to grab a copy of "Halo 5: Guardians," there is a great discount for the Collector's Edition of the game over at Amazon. Spotted by VG 247, the edition is offered a very low price of $99. This is a big discount, considering that it used to be sold at $250.
Granted, the edition only features a digital download of "Halo 5: Guardians," the code to get 14 premium Warzone REQ packs, a Guardian model, the animated series "Halo: The Fall of Reach," dossiers for the fireteams and the figurine of both Master Chie and Spartan Locke.
© Copyright IBTimes 2023. All rights reserved.
FOLLOW MORE IBT NEWS ON THE BELOW CHANNELS