'Halo' Trailer Introduces Master Chief; Reveals He Is 'Upgradeable' And 'Controllable' [Watch]
The first trailer of "Halo" TV series is out now and it shows Master Chief in an "upgradeable and controllable" form.
The two-minute trailer, which was dropped by Paramount on Sunday, begins with a wide shot of a deserted place. A close-up shot then shows a bunch of kids running as a few military men point guns at them. In the next scene, Master Chief is introduced as he enters by breaking a door.
"The Master Chief was enhanced and trained for one purpose to win this war," actress Natascha McElhone says in the trailer. "He and the other Spartans are our only effective weapons against The Covenant. He is lethal, upgradeable, and most importantly, controllable."
Master Chief can be seen in a cave after fighting with men. He touches an object that makes him feel differently. He helps a human, who then asks him, "You just decided to help me, why would a Spartan do that?"
In the next scene, a massive spaceship and aliens are introduced. At the end of the trailer, Master Chief asks for help from the virtual assistant, named Cortana, who is also featured in the series.
Fans were not that impressed with the trailer.
"Everything about this just seems bad," one of the fans wrote. "Halsey seems weak, chief voice is bad, Cortana design is bad. The casting seems bad. How do you have such a big budget and @Bungie still makes something better that's only 2 1/2 minutes."
"I'm not going to lie, as a massive Master Chief fan, this looks awful," another fan noted. "Master Chief is like Batman. If your going to do him, you GOT to do right. This only taints his legacy. Especially not having the same voice actor."
A Twitter user said Cortona's appearance in the trailer "just ruined my day."
"Halo" series is slated to release on March 24 on Paramount Plus. The series is based on a video game franchise of the same name, which was developed by Kyle Killen and Steven Kane.
The series includes Pablo Schreiber, Jen Taylor, Danny Sapani, Yerin Ha, Bokeem Woodbine, Charlie Murphy and Olive Gray.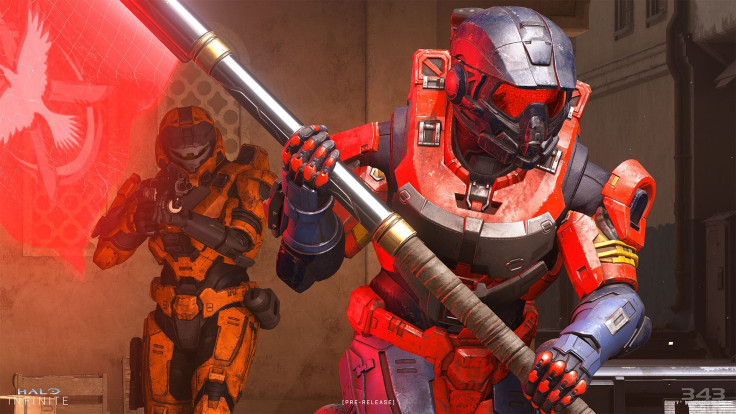 © Copyright IBTimes 2023. All rights reserved.