Halsey Claims Label Wont Release Her New Music Until She Goes Viral [Watch]
KEY POINTS
Halsey wants to release a new single but claims it's being held hostage by her label
Astralwerks allegedly will release it only if they can "fake a viral moment on TikTok"
Lizzo's recent single, "About D**n Time" topped charts following a viral TikTok trend
Halsey shared a video on TikTok revealing that she wanted to release a new song but her record label, Astralwerks is not allowing her to do so.
"Basically I have a song that I love that I wanna release ASAP but my record label won't let me," the 27-year-old singer claimed Sunday. "I've been in this industry for 8 years and I've sold over 165 million records."
The singer also shared the record label's condition based on which she is allowed to release her new music.
"And my record company is saying that I can't release it unless they can fake a viral moment on TikTok," she revealed. "Everything is marketing, and they are doing this to basically every artist these days. I just wanna release music, man. And I deserve better tbh. I'm tired."
A user shared the video on Twitter:
Fans took to the comments section to share their opinions.
"TikTok has ruined the music industry," one of the fans wrote while another one replied, "No, the music industry was even worse before social media and streaming, I guess things are going back to normal now that labels understand how to use TikTok and its legal framework."
"Honestly this seems like a stunt for her to release the song after so-called calling out the music industry," a user commented. Another user wrote, "She's showing them that being herself and telling the truth IS a viral moment."
Astralwerks is founded by Brian Long and the record label handle artists like Marshmello, Kylie Minogue, Sia Furler, Weird Genius, Albin Lee Meldau and more.
Halsey, who welcomed her first baby named Ender with boyfriend Alev Aydin in July 2021, revealed earlier this month that she has been diagnosed with multiple syndromes.
"Obviously my health has changed a lot since I got pregnant and gave birth," she said. "I got diagnosed with Ehlers-Danlos syndrome, Sjogren's syndrome, Mast Cell Activation Syndrome (MCAS), POTS (postural orthostatic tachycardia syndrome)."
"It could be potentially another autoimmune disease, and I've known I've had autoimmune issues for most of my life, especially having endometriosis," she added. "But it's kind of been exacerbated since I had Ender."
Following her son's birth, the singer dropped a music video, titled "Halsey: I Am Not A Woman, I'm A God" in August 2021.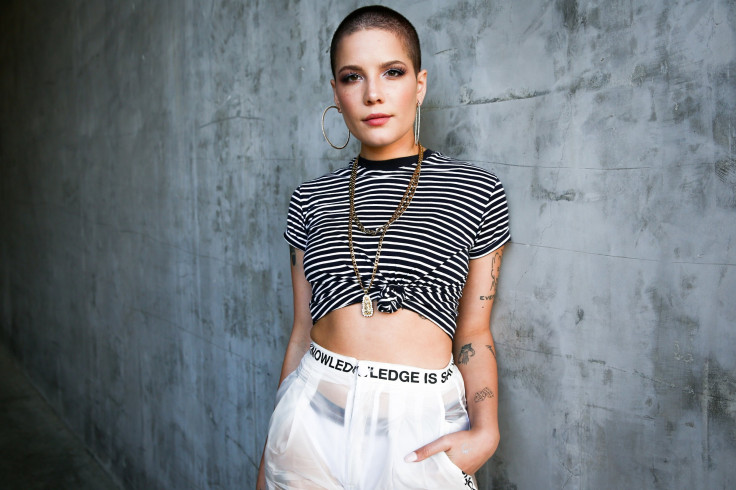 © Copyright IBTimes 2023. All rights reserved.