'The Hangover': Ed Helms Recalls Removing His Tooth For Real [Watch]
Ed Helms opened up about his missing tooth in the popular comedy movie, "The Hangover" and noted that it wasn't visual effects. The actor really had the tooth removed for the role.
The 48-year-old actor explained once they began the pre-production of the movie, director Todd Phillips brainstormed the idea of the missing tooth with him.
"Once we got into preproduction, Todd (Phillips), the director, was like, 'How are we gonna do this? What are you comfortable with?' And I said, 'Well, I don't know. We'll talk to the visual effects guys," Helms said on Hot Ones on Thursday.
The actor recalled that the visuals team first suggested "blacking it out" for the screen test, which looked good in person but failed on camera. "So, we did a little screen test just Halloween pirate costume-style with just some black on the tooth, which actually looks good in person, but on camera, it looks terrible," he admitted.
After looking at the screen test, the actor suggested that he should ask his dentist to take that tooth out because it was a permanent implant that he got as a teenager.
"I was like, 'I wasn't going to say anything, but this tooth is actually fake in my mouth. And I can ask my dentist if we could take it out.' I mean, it's been a permanent implant since I was a teenager," the actor explained. "I went to my dentist and he said, 'Oh yeah, no problem.'"
Helms shared that the dentist took off the crown of that tooth and added a "little thing" there to ensure that his gum remains healthy. The actor recalled he was also filming "The Office" sitcom at that time due to which he had to put a fake tooth on and it made him sound like a drunk person.
"I was like my tongue couldn't form words but we got through it," he added.
Fans in the comments section appreciated the movie and the hard work involved.
"The special effects on these never disappoint. The echoes, zooming in, etc. all top-notch," one of the fans noted. "Dude was in actual pain. Big pain. But he pushed through. Respect!" another one wrote.
"The Hangover" was dropped in 2009 starring Zach Galifianakis, Bradley Cooper and Helms. The movie revolves around three men who go to Las Vegas to celebrate a bachelor's party only to forget all activities they did the next day. The panic situation begins as they learn one of their friends is missing.
The second installment of the movie was released in 2011 and the third one, titled "The Hangover Part III" was released in 2013.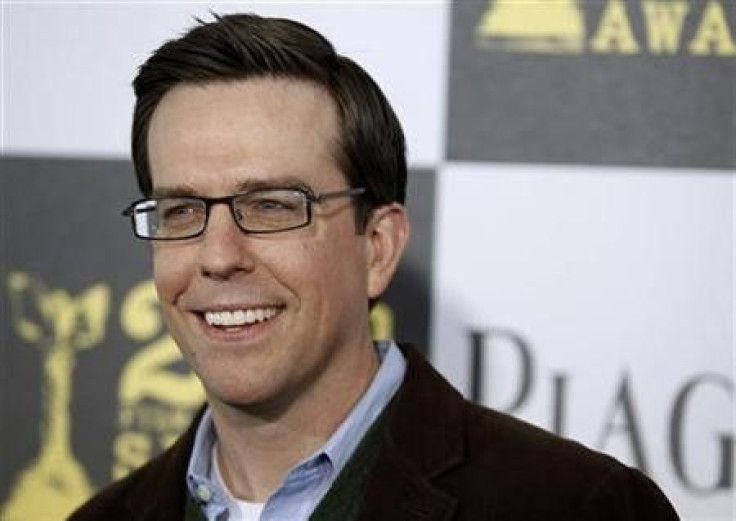 © Copyright IBTimes 2023. All rights reserved.