'Hannibal' Season 3 Spoilers: Will Meets Chiyo In Episode 3; What Happened In 'Secondo'? [RECAP]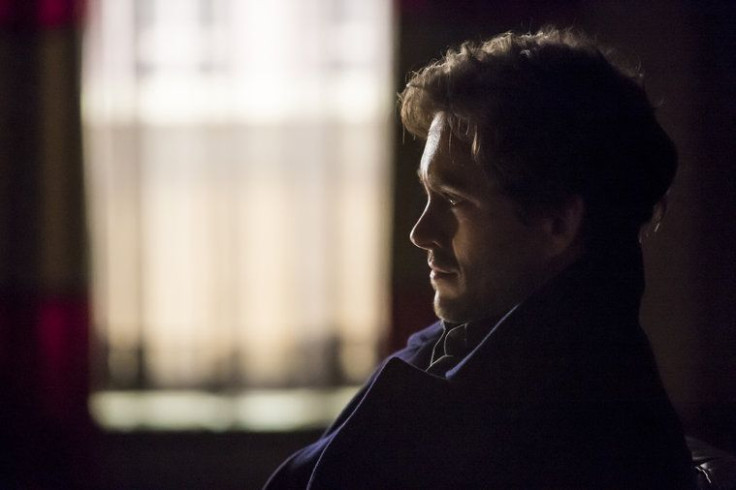 Things nearly got ugly in episode 2 of "Hannibal" Season 3. Will Graham (Hugh Dancy), accompanied by a shockingly alive Abigail (Kacey Rohl), tracked Hannibal (Mads Mikkelsen) to Palermo, where a new body had been discovered in an old church. When Will realized Hannibal was still in the building, the two almost met face to face again, creeping through the catacombs. Lecter seemed ready to kill Graham, but the serial killer ran off instead when Will whispered that he forgave Hannibal. Would the two reunite in "Secondo?"
Here's how everything went down in episode 3:
In Italy, Hannibal (Mads Mikkelsen) and Bedelia (Gillian Anderson) discuss Lecter's recent rendezvous-of-sorts in Palermo with Will Graham (Hugh Dancy). Bedelia suggests that Hannibal allowed Will to pick up his trail; visiting places he knew Will would look for him. She says that Hannibal would have to forgive Will as well for the pair to truly reconcile. When asked where Will will go next, Hannibal responds, "to a place [he] can never go again – home."
Later, the couple hosts a dinner party with Professor Sogliato (Rinaldo Rocco), serving the guest a well-prepared human arm. In the middle of dinner, after serving Sogliato the same cocktail served to passengers on the last night before the Titanic sank, Hannibal lodges an ice pick into Sogliato's head. Bedelia pulls the tool out when the professor does not die immediately.
Making his first appearance of the season, and confirming that he did not die in the Season 2 finale, Jack Crawford (Laurence Fishburne) turns up in Palermo at the same church where Will and Hannibal had their near-meet in episode 2. Inspector Pazzi (Fortunato Cerlino) was there to greet Crawford and ask the FBI agent to accompany him back to Florence to stop Hannibal.
In Lithuania, Will searches for Hannibal at the serial killer's childhood home. He walks the ground of the estate, passing the cemetery where Hannibal's younger sister, Mischa Lecter, is buried.
After a psychedelic flashback to a discussion with Hannibal in therapy about Lecter's home, Will spots Chiyo (Tao Okamoto) hunting in the woods. Exploring the ground further, Will finds a strange dungeon where Chiyo is keeping an unidentified man (Julian Richings) in a cage. She holds Will at gunpoint and does not allow him to speak to the mysterious prisoner. She reveals that the locked-up man had eaten Mischa Lecter years ago. When Will presses Chiyo about the man, she confesses that Hannibal told her the man was responsible for Mischa's death and left him with her to see if she would kill him herself. She instead kept him prisoner until now.
When viewers next see Hannibal and Bedelia they are hosting another dinner party with two more academics, Signore (David Calderisi) and Mrs. (Toni Ellwand) Albizzi. Unbeknownst to the guests, Sogliato, their colleague, is on the menu!
After dinner, Hannibal bathes Bedelia, who is asking about his past. She suggests that she knows a secret – Hannibal was the one who killed and ate Mischa!
Back in Lithuania, Will, knowing the man in the cage is a game Hannibal is playing with Chiyo, lets the prisoner free. However, when Chiyo returns to the dungeon the man is back in his cage. It's just a trick, though, and when Chiyo goes to feed him he jumps her, trying to strangle her to death. Chiyo is able to stab the man in the head, but is horrified to have killed him. She confronts Will, who says his goal was only to set the man, and therefore Chiyo, free. She accuses him of wanting her to kill, just like Hannibal. Chiyo does agree to help Will find Hannibal, though, now that she no longer has a reason to stay in Lithuania.
Later, Will goes full Hannibal, creating a moth-like sculpture out of the dead man's body and hanging it from the ceiling.
In the last scene of the episode, Bedelia questions why Hannibal had killed Mischa, suggesting it was because she made him feel betrayed. She asserts that Will has the same effect on her as his sister, implying there is only way Hannibal will be able to forgive Will. "I have to eat him," Hannibal confirms.
What did you think of "Secondo?" Tweet your thoughts to @Ja9GarofaloTV.
FOR FREE to continue reading
✔️ Unlock the full content of International Business Times UK for free
offer available for a limited time only
✔️ Easily manage your Newsletters subscriptions and save your favourite articles
✔️ No payment method required
Already have an account?
Log in
© Copyright IBTimes 2023. All rights reserved.