Happy Birthday, Amy Winehouse: Here Are 10 Quotes To Celebrate The Singer's Birthday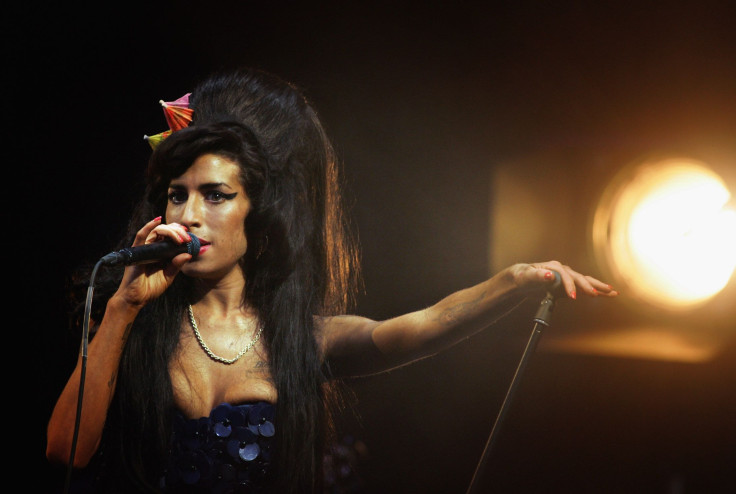 Monday marks what would have been singer Amy Winehouse's 32nd birthday. Winehouse struggled with addiction and died at 27, but she's remembered for her musical talent.
She found international success with her second album, "Back to Black," when the world was introduced to her soulful voice. The "Rehab" singer won five Grammy Awards for the 2006 album, which would be her last. Winehouse died in July 2011 from alcohol poisoning.
While remembering Winehouse, check out this video of the British star singing her own rendition of "Happy Birthday" to a friend when she was 14 years old.
On her 32nd birthday, we look back at some of Winehouse's most memorable quotes from interviews:
1. "Life's short. Anything could happen, and it usually does, so there is no point in sitting around thinking about all the ifs, ands and buts."
2. "Every bad situation is a blues song waiting to happen."
3. "I fall in love every day. Not with people but with situations."
4. "There's no point in saying anything but the truth."
5. "I know I'm talented, but I wasn't put here to sing. I was put here to be a wife and a mom and look after my family. I love what I do, but it's not where it begins and ends."
6. "I write songs about stuff that I can't really get past personally -- and then I write a song about it and I feel better."
7. "I listen to music that is of our time and I just get angry."
8. "I wouldn't say I'm a feminist, but I don't like girls pretending to be stupid because it's easier."
9. "My justification is that most people my age spend a lot of time thinking about what they're going to do for the next five or 10 years. The time they spend thinking about their life, I just spend drinking."
10. "Girls talk to each other like men talk to each other. But girls have an eye for detail."
© Copyright IBTimes 2023. All rights reserved.
FOLLOW MORE IBT NEWS ON THE BELOW CHANNELS