Happy Birthday, Harry Potter! 34 Quotes To Celebrate JK Rowling's Birthday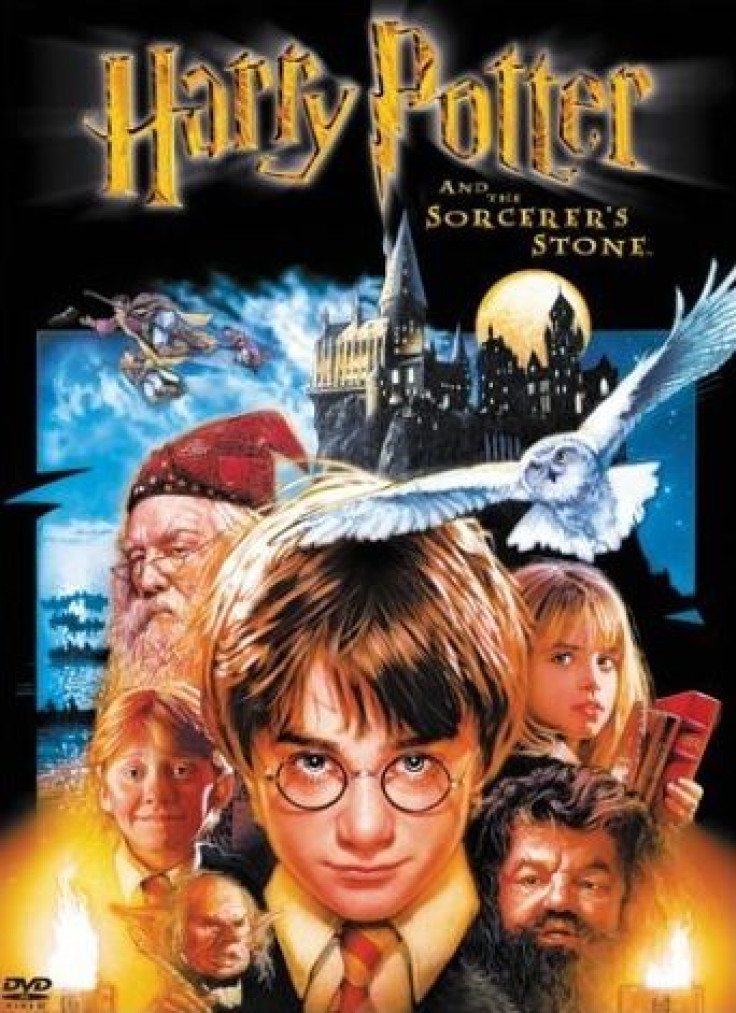 Happy birthday, Harry Potter! The boy wizard turns 34 on Thursday, July 31, and (not-so) coincidentally shares a birthday with "Harry Potter" author J.K. Rowling. The English writer turns 49.
To celebrate the character's birthday, 34 of the best quotes from the films and books have been posted below, courtesy of Huffington Post and Good Reads.
1. "Give it here, Malfoy, or I'll knock you off your broom!" - Harry Potter [Harry Potter and the Sorcerer's Stone]
2. "It does not do to dwell on dreams and forget to live." ― J.K. Rowling [Harry Potter and the Sorcerer's Stone]
3. "Curious indeed how these things happen. The wand chooses the wizard, remember… I think we must expect great things from you, Mr. Potter… After all, He-Who-Must-Not-Be-Named did great things — terrible, yes, but great." — Mr. Ollivander [Harry Potter and the Sorcerer's Stone]
4. "The truth." Dumbledore sighed. "It is a beautiful and terrible thing, and should therefore be treated with great caution." –Albus Dumbledore [Harry Potter and the Sorcerer's Stone]
5. "Not to be rude or anything, but this isn't really a great time for me to have a House Elf in my bedroom." -Harry Potter [Harry Potter and the Chamber of Secrets]
6. "It is our choices, Harry, that show us who we truly are, far more than our abilities." –Albus Dumbledore [Harry Potter and the Chamber of Secrets]
7. "Why would I go looking for somebody who wants to kill me?"-Harry Potter [Harry Potter and the Prisoner of Azkaban]
8. "I solemnly swear that I am up to no good." –Harry Potter [Harry Potter and the Prisoner of Azkaban]
9. "Mischief managed." -Harry Potter [Harry Potter and the Prisoner of Azkaban]
10. "I don't go looking for trouble. Trouble usually finds me." ― Harry Potter [Harry Potter and the Prisoner of Azkaban]
11. "I love magic." -Harry Potter [Harry Potter and the Goblet of Fire]
12. "I didn't put my name in that cup, I don't want eternal glory." –Harry Potter [Harry Potter and the Goblet of Fire]
13. "Hey! My eyes aren't 'glistening with the ghosts of my past'!" –Harry Potter [Harry Potter and the Goblet of Fire]
14. "If you want to know what a man's like, take a good look at how he treats his inferiors, not his equals." ― Sirius Black [Harry Potter and the Goblet of Fire]
15. "It is a strange thing, but when you are dreading something, and would give anything to slow down time, it has a disobliging habit of speeding up." –J.K. Rowling, [Harry Potter and the Goblet of Fire]
16. "Facing this stuff in real life is not like school. In school if you make a mistake you can just try again tomorrow, but out there when you're a second away from being murdered or watching a friend die right before your eyes, you don't know what that's like." –Harry Potter [Harry Potter and the Order of the Phoenix]
17. "Working hard is important. But there is something that matters even more, believing in yourself." –Harry Potter [Harry Potter and the Order of the Phoenix]
18. "Every great wizard in history has started out as nothing more than what we are now, students. If they can do it, why not us?" –Harry Potter [Harry Potter and the Order of the Phoenix]
19. "I just feel so... angry, all the time., and what if after everything I've been through, something's gone wrong inside me. What if I'm becoming bad?"-Harry Potter [Harry Potter and the Order of the Phoenix]
20. "The prophecy said: neither one can live for the other one survives. It means one of us is gonna have to kill the other in the end."-Harry Potter [Harry Potter and the Order of the Phoenix]
21. "Even though we got a fight ahead of us, we've got one thing that Voldemort doesn't have. Something worth fighting for." –Harry Potter [Harry Potter and the Order of the Phoenix]
22. "Sorry, Professor, but I must not tell lies."-Harry Potter [Harry Potter and the Order of the Phoenix]
23. "You're the weak one. And you'll never know love, or friendship. And I feel sorry for you." –Harry Potter [Harry Potter and the Order of the Phoenix]
24. "An invisible barrier separated him from the rest of the world. He was – he had always been a marked man." –J.K. Rolwing, [Harry Potter and the Order of the Phoenix]
25. "Things have a way of coming back to us in the end, if not always the way we expect." –Luna Lovegood [Harry Potter and the Order of the Phoenix]
26. "It's true. I am the Chosen One, only I can destroy him, but in order to do so, I need to know what Tom Riddle asked you all those years ago in your office, and I need to know what you told him. Be brave, sir. Be brave like my mother."-Harry Potter [Harry Potter and the Half-Blood Prince]
27. "It is the unknown we fear when we look upon death and darkness, nothing more." –Albus Dumbledore [Harry Potter and the Half Blood Prince]
28. "This is where I was born. I won't return as someone else."-Harry Potter [Harry Potter and the Deathly Hallows: Part 1]
29. "Dumbledore trusted me to see this through...I'm not interested in what happened between you and your brother. I don't care that you've given up. I trusted the man I knew." –Harry Potter [Harry Potter and the Deathly Hallows: Part 2]
30. "It seems despite your exhaustive defensive strategies, you still have a bit of a security problem, Headmaster. And I'm afraid it's quite extensive. How dare you stand where he stood. Tell them how it happened that night! How you looked him in the eye, a man who trusted you, and killed him!" –Harry Potter [Harry Potter and the Deathly Hallows: Part 2]
31. "There's a reason I can hear them, the horcruxes. I think I've known for a while, and I think you have too." –Harry Potter [Harry Potter and the Deathly Hallows: Part 2]
32. "What if that wand never belonged to Snape? What if its allegiance was always to someone else? Come on, Tom, let's finish this the way we started: together!" –Harry Potter [Harry Potter and the Deathly Hallows: Part 2]
33. "Albus Severus Potter, you were named after two headmasters of Hogwarts. One of them was a Slytherin and he was the bravest man I ever knew." –Harry Potter [Harry Potter and the Deathly Hallows: Part 2]
34. "If it really means that much to you, you can choose Gryffindor. The Sorting Hat takes your choice into account." –Harry Potter [Harry Potter and the Deathly Hallows: Part 2]
Follow me on Twitter @mariamzzarella
FOLLOW MORE IBT NEWS ON THE BELOW CHANNELS