'Happy New Year' In Chinese 2017: Sayings, Quotes And Proverbs To Celebrate The Year Of The Rooster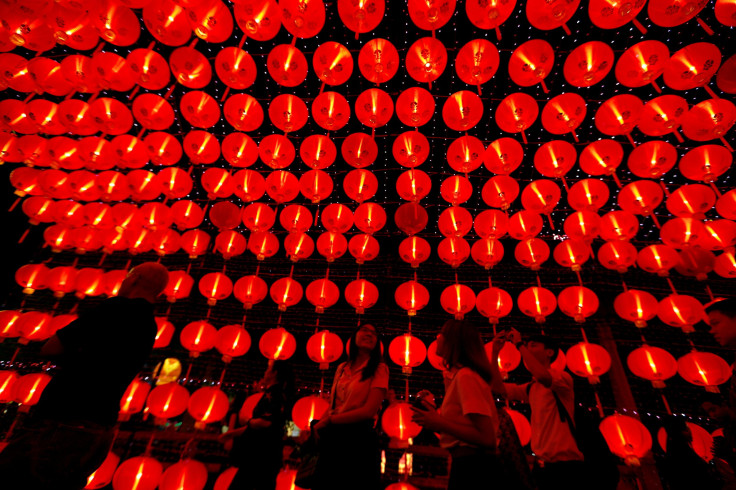 Saturday is Chinese New Year, and this year marks the year of the fire rooster. Traditionally, the year of the fire rooster represents punctuality and fidelity, according to a Chinese astrology site. Typical characteristics of those born in the year of the rooster include being hard-working, honest and independent.
To celebrate this new year — and new chapter — here's a list of sayings and greetings for the Chinese holiday. Check out Access Chinese and China Highlights for the original versions of these sayings and quotes.
Wishes and greetings for health, work, family and the year ahead:
祝来年好运,并取得更大的成就。 — "Good luck and great success in the coming new year."
鸡年大吉 — "Lots of luck for this rooster year."
吉星高照 — "Fortune will smile on you (or 'lucky star high shines')"
给您我无尽的新的祝福,让它们成为我们永恒友谊的新的纪念。— "I give you endless brand-new good wishes. Please accept them as a new remembrance of our lasting friendship."
工作顺利 — "May your work go smoothly."
愿新年为您带来快乐,友爱和宁静。— "May the coming New Year bring you joy, love and peace."
阖家欢乐 — "Felicity of the whole family."
请接受我诚挚的新年祝福,祝身体健康。— "Please accept my sincere wishes for the new Year and I hope you will continue to enjoy good health."
阖家幸福 — "Happiness for the whole family."
Ancient Chinese proverbs to consider for the new lunar year:
"If the first words fail, 10,000 will then not avail."
"If you always give, you will always have."
"If you hurry through long days, you will hurry through short years."
"Don't waste your hour — the sun sets soon."
"Slow work — fine work."
"At birth we bring our nothing; at death we leave with the same."
"Teachers open the door; you enter by yourself."
"To have principles first have courage."
"To know others, know yourself first."
"Determination tempers the sword of your character."
"Forget the favors given; remember those received."
© Copyright IBTimes 2023. All rights reserved.