Happy Valentines Day at the Sewage Treatment Plant where Love Stinks … Literally!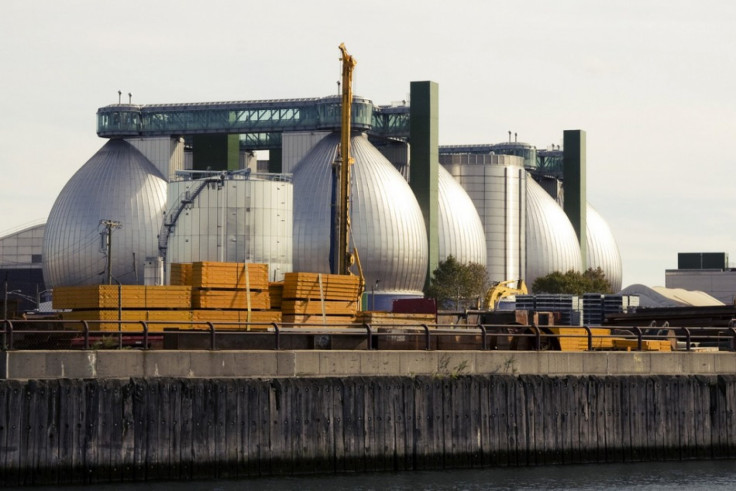 Forget the roses. Forget Happy Valentine's Day eCards. Forget love quotes. Here's an idea that will make 2012 the best Valentine's Day ever: a trip to the Newton Creek Wastewater Treatment Plant!
If you really want to show that special someone how much you care (about urban infrastructure), the Department of Environmental Protection is offering a special two-hour Valentine's Day tour of the sewage treatment plant, located in Brooklyn, New York.
It's a unique date, and one they'll never forget, the plant's superintendent Jim Pynn told The New York Daily News.
And if you show up, you'll get a free Valentine's Day treat.
Couples and singles and children and old folks - whoever shows up is welcome to a Hershey kiss, Pynn said.
Pynn hosts tours of the 53-acre plant each month, but decided to offer a special tour this Tuesday. He said that it's a perfect opportunity for those who wish to eschew the typical lovey-dovey fanfare.
New York is so unique, and we have so many secrets. This is a pretty neat secret, and I think it's a great conversation, Pynn said.
Just imagine going home and saying, 'Where did he take me on Valentine's Day? I went to see the digester eggs in Greenpoint, Brooklyn.'
Pynn will guide loving couples through the sewage plant's egg-shaped digesters, which act like a human stomach as they break down noxious waste into harmless gas and sludge.
Don't bring any flowers (the stench of the sewage may kill them) and don't plan any romantic dinners afterwards (you might not be so hungry after seeing your waste processed). Simply bring an open mind and the one you love.
The Newton Creek Wastewater Treatment Plant's Web site touts the facility's film screenings, quarter-mile-long waterfront nature walk, and unique foliage, but it's important to remember that this is Newton Creek, a waterway so foul that the federal government commissioned an emergency cleanup.
As The Brooklyn Paper reports:
The creek, one of the most polluted waterways in the Northeast, contains a toxic mix of chemicals that have leaked from its industrial banks in both Brooklyn and Queens for more than 150 years, but the pollution was only first discovered by the Coast Guard in 1978.
Pynn seems more excited about the eight massive digester eggs that break down human byproduct into methane gas and fertilizer.
They're giving Brooklyn a new skyline from the Manhattan viewpoint, he said. We end [the tour] on top of the digester eggs with not only a beautiful view of the Manhattan skyline, but the entire 53-acre Newton plant.
If you think the tour is a gimmick that no one will actually attend, think again. Since the Daily News first published a story on the tour last week, demand has been so high that Pynn had to add additional time slots.
For those that still have a hankering for food after the tour, the Greenpoint White Castle will offer a candlelit dinner with table service for Valentine's Day - that is if your day at the wastewater treatment plant wasn't Harold and Kumar enough already.
© Copyright IBTimes 2023. All rights reserved.