Hard-Boiled Easter Eggs Recipes: 10 Recipe Ideas For Leftover Eggs From Sunday Celebrations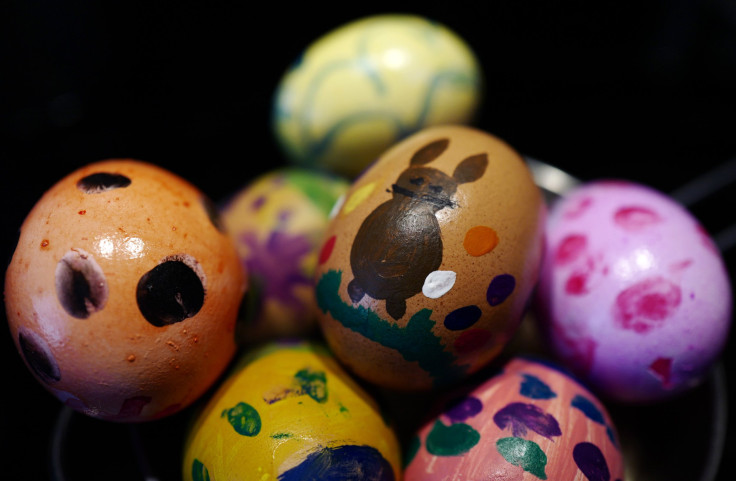 The kids have already found and/or eaten most of the dozens of Easter eggs you hard-boiled, dyed and hid this year. But now you've got no idea of what to do with the leftovers.
Fret not! A crate full of eggs isn't a bad thing. Hard-boiled eggs can be used to make tons of dishes, like deviled eggs, egg and potato salads and more. Unless your family is already tired of eating eggs, leftovers simply means you won't have to cook as much for a few days.
You'll save some money on the monthly grocery bill and reduce the tremendous amount of food that Americans waste annually, even if ever so slightly. Eating hard-boiled eggs usually involves the tedious task of peeling the shells.
Here's a guide for hard boiling eggs without cracking them and allowing dye to soak into the flesh. Below, find 10 recipes for leftover eggs: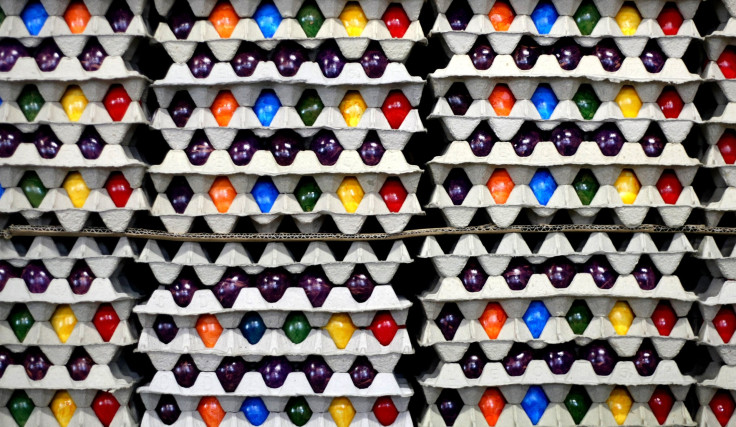 1. Deviled Eggs
Deviled eggs are an Easter-time and Sunday dinner staple. But there are a lot of variations out on the original, ones that include bacon, spinach black olives and more. [Recipe via Food.com]
2. Pickled Eggs
This recipe takes some advance planning — five days to be exact. If you like the taste of pickles or vinegar, this is a great idea. [Recipe via Allrecipes.com]
3. Green Eggs And Ham
Even if your name is Sam, this recipe made famous by Dr. Suess is a perfect appetizer. [Recipe via Food.com]
4. Scrambled Hard-Boiled Eggs
This video walks you through how to combine hard-boiled eggs with scrambled ones. [Recipe via Gizmodo]
5. Soft-Boiled Eggs
Thinking about making eggs benedict? Try the soft-boiling method. [Recipe via TheKitchn.com]
6. Egg Salad
Give this curried take on the classic egg salad a try. It may spice up for your egg salad sandwich for Monday. [Recipe via RealSimple.com]
7. Cobb Salad
You can't go wrong with a good cobb salad. You've already got the hard-boiled eggs — now you'll need bacon, lettuce, tomato and blue cheese, among other ingredients. [Recipe via SimplyRecipes.com]
8. Strawberry Shortcake
Not convinced you can make a sweet treat out of hard-boiled eggs? Try this. [Recipe via Los Angeles Times]
9. Muffins
Think bacon, egg and cheese sandwich, but with hard-boiled eggs in a muffin tin. [Recipe via Yummly.com]
10. Breakfast Chili
Here's what you'll need: diced hard-boiled eggs, beans, sausage, bacon and cheese. [Recipe via Los Angeles Times]
© Copyright IBTimes 2022. All rights reserved.
FOLLOW MORE IBT NEWS ON THE BELOW CHANNELS