Harrison Ford Update: Actor Still Recovering In Hospital; Wife Calista Flockhart Photographed Smiling During Visit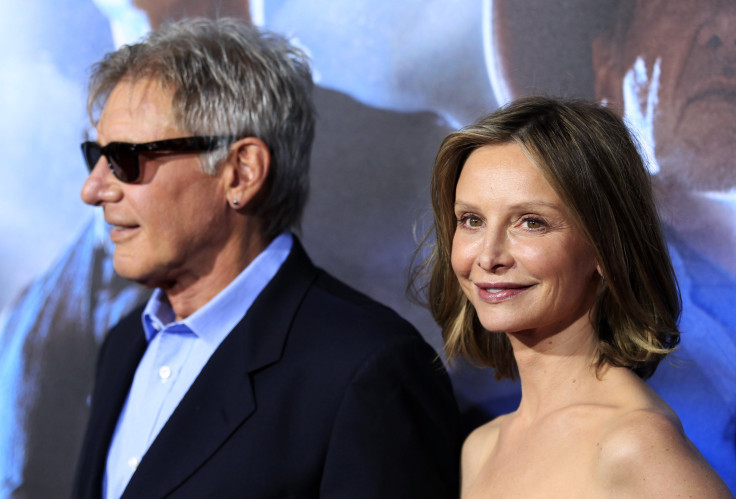 Harrison Ford remains in a Los Angeles hospital Monday, recovering from injuries sustained when he crash-landed his plane in a Santa Monica golf course last Thursday. But fans should not worry about the actor's fate. His son, restaurateur Ben Ford, has been regularly tweeting updates about his father's improving condition and Ford's wife, actress Calista Flockhart, was photographed Sunday looking in much better spirits than she did on Friday, the day after the accident.
Following the crash, which resulted from apparent engine failure in Ford's World War II-era solo plane, the actor was rushed to the UCLA Medical Center. Ford is recovering from a laceration to the face and a broken pelvis, among other non-life threatening injuries.
Ben Ford tweeted over the weekend to assure fans that his father was doing well.
"We want (to) thank you all for your concern," the younger Ford posted Saturday. "Dad has the best care possible, on the mend and of strong mind body & spirit."
He later deleted the tweet.
While she has not yet made a public statement, photos of Flockhart smiling on her way to the hospital should put fans at ease. On Friday, the day after Ford's crash, Flockhart appeared distressed and tearful in photographs taken as she was leaving the UCLA Medical Center. But on Sunday she was photographed in visibly better spirits as she drove to the hospital for a visit, wearing a big smile across her face.
Fans can expect to see Harrison Ford on screen when "Star Wars: The Force Awakens" premieres on Dec. 18.
© Copyright IBTimes 2023. All rights reserved.