Harry Jowsey Denies Rumors Of Him Dating Khloe Kardashian : 'It's All Fake'
Harry Jowsey and Khloe Kardashian are not dating! Just a couple of days after Kardashian denied dating Jowsey, the "Too Hot To Handle" alum also set the record straight.
Jowsey confirmed that the pair are "not dating" on his "Tap In" podcast Tuesday, according to People. "It's all fake," he said. "Here's the thing. I wish I was a new Scott Disick," the 24-year-old added, referencing the ex of Khloe's sister, Kourtney Kardashian. "I wish these rumors are true, but they're not."
According to Jowsey, the rumor originated from an Instagram account that is known to share celebrity gossip, and it was sent to him by "a whole bunch" of Jowsey-inspired fan accounts, he revealed, adding that he wasn't quite sure how to react to it at first.
"I was like, 'Oh, s---. Do I deny this? Like, what do I say?'" he recalled.
The post claimed that the two of them were "talking" and DM-ing each other back and forth. It also alleged that Jowsey had picked up a Bentley in which he delivered flowers to the 37-year-old reality TV star. At the time, Jowsey posted a photo of flowers in a Bentley on his social media.
It was nothing more than a coincidence, explained Jowsey, adding that Bentley lent him a car for a couple of days since he was in the process of purchasing another one from the company. It was in that car that he picked up flowers and cookies to deliver to Netflix, which launched "Too Hot to Handle" in 2020.
Since the streaming service's social media team had recently made several posts about him, he wanted to thank them properly, he added. "I guess because I posted that on my [Instagram] Story and I was like, 'Going to go surprise someone special.' That's where the rumor started with this Khloe s---," he said. "Ever since then, it took off. Once the tea page posted all this stuff, I was just like, 'I'm going to be a f------ scumbag."
"The next morning, I posted a carousel of me in the bath, and the second photo was the flowers and the Bentley," he added. "I was like, 'I might as well feed into it. Why not?'"
Even though Jowsey and Kardashian are not together, the Australian star has admitted to reaching out to her before.
"The thing is, I DM'ed her a couple weeks before and was like, 'How are you little hummingbird?' ... because I was like, I wonder if I just cast a line here," he said on his podcast. "I'm tall. I kind of look like a basketball player, maybe. I'm just unathletic. ... She's going through a tough time. Maybe she needs a laugh. Maybe she needs someone who's just going to come and make her giggle and have a good time.
"And then all this s--- comes out. She probably thinks I'm a piece of s---," added Jowsey.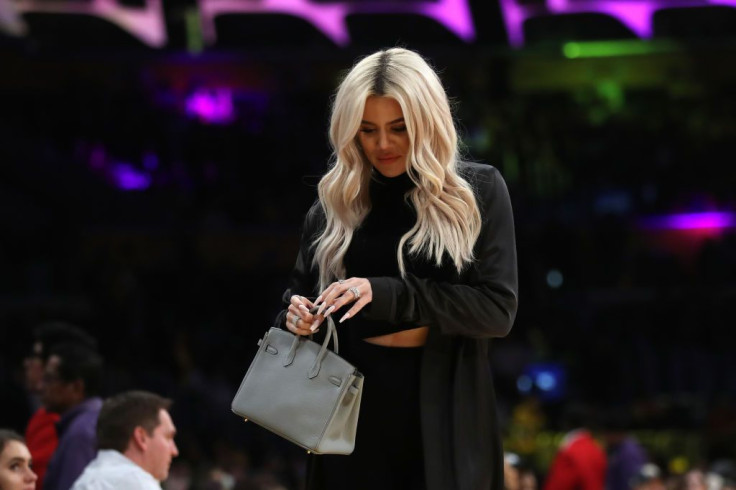 © Copyright IBTimes 2023. All rights reserved.