Harry Styles Answers Fan's Dating Question, Shares Insightful Advice During Minnesota Concert [Video]
Harry Styles answered a dating-related question a fan raised by holding a signboard during his recently concluded Minnesota concert, and his explanation, which included an insightful piece of advice, sent the crowd into a frenzy.
"Shall I text him?" the question on the fan's signboard read, as seen in the now-viral video taken at the show. To the fan's surprise, the 27-year-old singer responded to her inquiry, saying, "In my opinion, if you should, this isn't even a question."
"Should I text him? Can't text him too soon? We're thinking about double texting that's a whole risk, now he's thumbed it so technically he was the last to do something but it still feels like a double text if I text him again', it's a whole thing." Styles then explained. "In my personal opinion, it's that if there's any sort of games - trash, trash, trash."
As soon as Styles ended his speech, the show's attendees applauded and cheered for him.
Moreover, the last part of his statement, "Trash, trash, trash," quickly became a trending topic on social media, which just proves that it resonated with a lot of his fans. Many of these supporters also could not stop gushing over the singer and eagerly shared their reaction to his dating advice.
"Harry giving love n dating advice and calling a man trash I LOVE L O V E to see it omg," a fan wrote as they shared the viral clip via Twitter Wednesday.
Another fan recalled that Styles also gave a piece of dating advice in 2014 and put that nugget of wisdom side by side with the one the singer imparted at his recent show. "2014: 'Pick someone who's supportive.' 2021: 'If there's any sort of games- TRASH TRASH TRASH," the fan wrote.
Meanwhile, a netizen who claimed to be "crying over men" on that day thanked the singer for his advice, writing, "cannot believe i was crying over men today and harry styles said TRASH TRASH TRASH like sir i really needed that."
A fan noted, "we need an audio loop of harry saying 'trash trash trash trash' for all those moments. you know."
Styles is currently doing "Love on Tour," a series of shows that began on Sept. 4 and will continue until Nov. 20. He will be seen in Olivia Wilde's upcoming movie "Don't Worry Darling," which is slated for release on Sept. 23, 2022.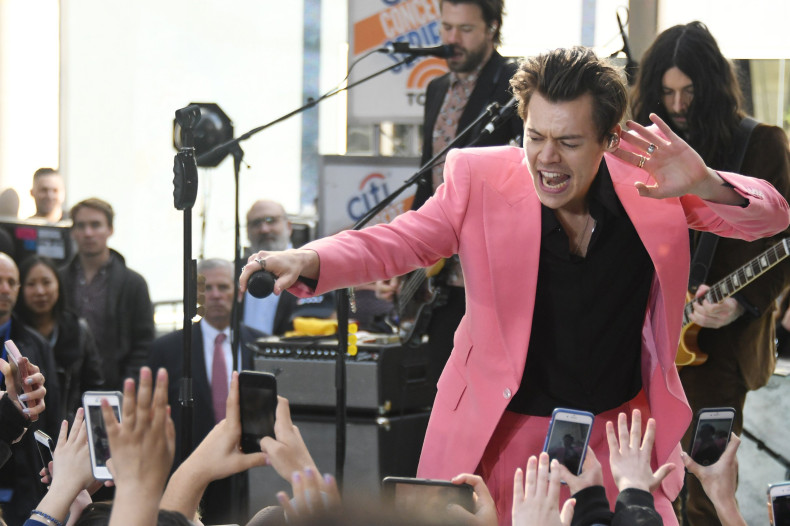 © Copyright IBTimes 2022. All rights reserved.