Harvey Weinstein 'Not Listening To Anyone' In Rehab, Report Claims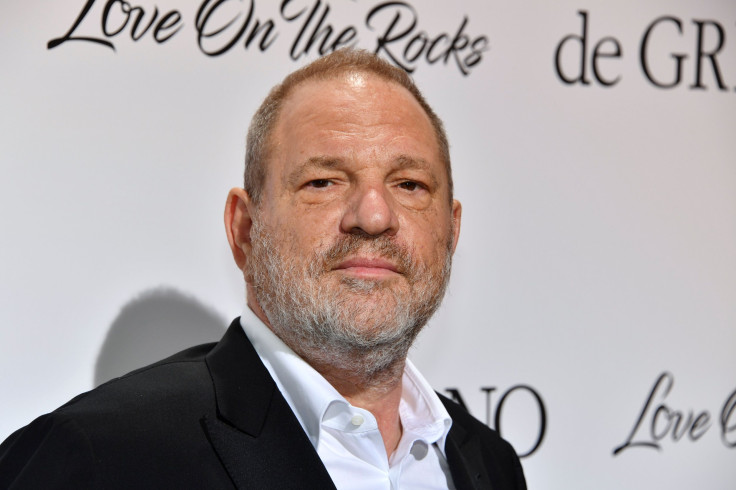 Harvey Weinstein is currently stationed in Arizona and is reportedly receiving outpatient treatment for sex addiction, though reports claim the disgraced film producer is "not listening anyone" and is still conducting business while in therapy.
People reported Friday that the former studio executive, who was accused of sexual harassment or assault by more than 40 women, remains "defiant in the face of allegations of sexual misconduct spanning decades." While an unnamed insider said Weinstein admitted he "needs help," he reportedly does not think he needs 24-hour rehabilitation.
"His team set him up at a secure place to get him the help he needs — he knows and wants help," a source told People. But Weinstein is also reportedly "regularly" using his mobile phone and is "in constant contact with people," the insider claimed.
"I'm hanging in, I'm trying my best," Weinstein told reporters before departing Los Angeles for treatment in Arizona. "I'm not doing OK but I'm trying. I gotta get help guys. You know what, we all make mistakes … Second chance, I hope."
Two bombshell exposés were released earlier this month — one from the New Yorker and one from the New York Times — that alleged decades of sexual misconduct by the former studio head. In the weeks since the stories were released, dozens of women have come forward with similar claims of sexual assault or harassment. Those who leveled allegations against Weinstein included Gwyneth Paltrow, Lupita Nyong'o, Angelina Jolie and Cara Delevingne, among others.
Charges were corroborated by former colleagues of the beleaguered movie mogul.
"Sixteen former and current executives and assistants at Weinstein's companies told me that they witnessed or had knowledge of unwanted sexual advances and touching at events associated with Weinstein's films and in the workplace," the New Yorker reported earlier this month. "They and others described a pattern of professional meetings that were little more than thin pretexts for sexual advances on young actresses and models."
Weinstein has since been fired from his company and expelled from the Academy of Motion Picture Arts and Sciences. The academy commented on its decision in a statement last week.
"We do so not simply to separate ourselves from someone who does not merit the respect of his colleagues but also to send a message that the era of willful ignorance and shameful complicity in sexually predatory behavior and workplace harassment in our industry is over," the statement said.
The film producer's wife of ten years, Georgina Chapman, announced she was separating from Weinstein following the reports. They have two children together.
© Copyright IBTimes 2023. All rights reserved.