'The Hate U Give' Release Date: Book Excerpt Of Black Lives Matter-Inspired Novel Published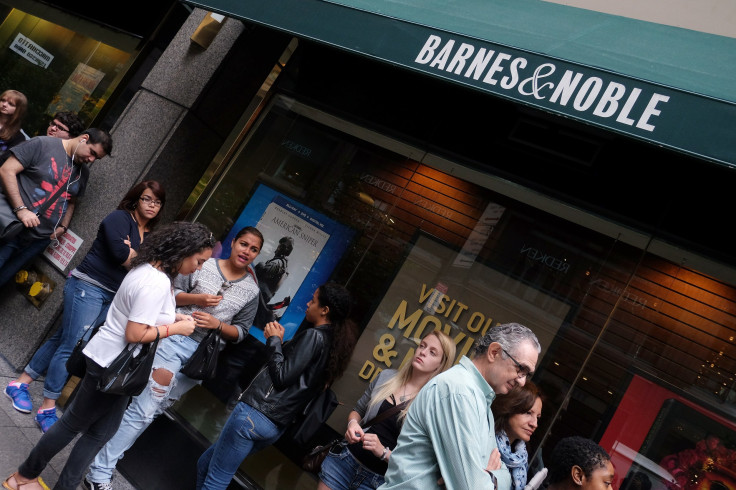 Anticipation for the release of a novel inspired by the Black Lives Matter social justice movement is seemingly at a fever pitch after an excerpt from the book was published Monday. The book, "The Hate U Give," was written by upstart author Angela Thomas and was also the subject of a bidding war among publishing houses before HarperCollins' Balzer + Bray imprint emerged victorious.
The excerpt, which was greeted by great fanfare on Twitter, provides a brief glimpse into a novel that chronicles the life of a black teenage girl who "navigates between the poverty-stricken neighborhood she has grown up in and the upper-crust suburban prep school she attends" before she becomes "the sole witness to a police officer shooting her best friend, Khalil, who turns out to have been unarmed during the confrontation," according to Good Reads.
"I knew it was timely, but it's such a sensitive topic," Thomas told Publishers Weekly in February.
Thomas' debut novel is expected to be released in the spring of 2017. She has also scored a movie deal from the as yet unpublished novel, which is a fairly unprecedented occurrence for a first-time author. The film is expected to star Amandla Stenberg, of "The Hunger Games" fame, and be directed by George Tillman Jr., Variety reported.
The novel's name is a nod to the late rapper Tupac Shakur, who put his own spin on the word "thug," for which he created the acronym "The Hate U Give." The full version of Shakur's acronym is derived from the term "thug life," which he said stood for "The Hate U Give Little Infants F---- Everyone."
Thomas' book is expected to go on sale June 13, 2017, according to Amazon.com, which is accepting preorders. It was not immediately clear when the movie would be released, as imdb.com has indicated that the film is "in development."
Read the except from "The Hate U Give" as published by Elle by clicking here.
© Copyright IBTimes 2023. All rights reserved.