HBO Makes More Profit On Content Than Amazon Makes On Everything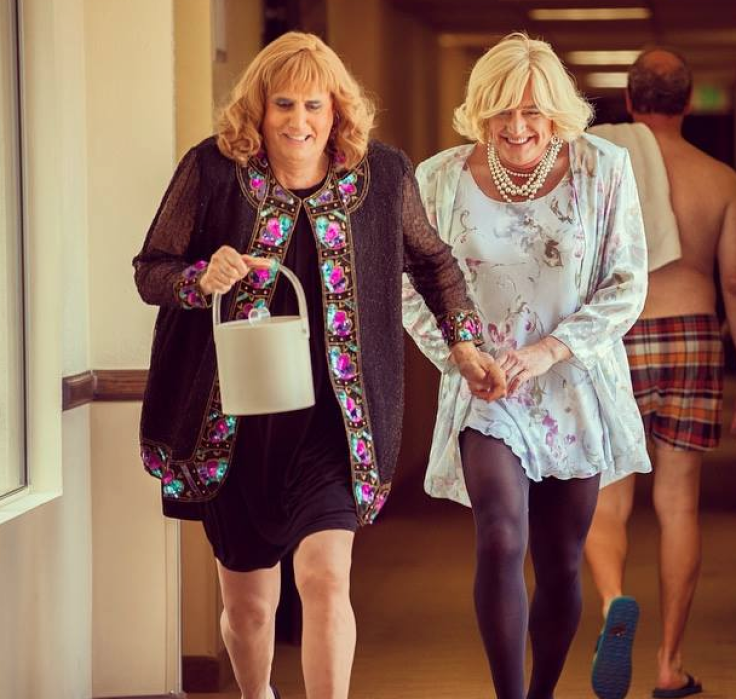 Amazon Studios has morphed from a platform for indie films into an award-winning, talent-gobbling player that will be competing on the same field as Netflix and HBO, not to mention every other cable and broadcast TV network. It won a pair of Golden Globes on Sunday and announced Tuesday morning that it had ordered a season's worth of television from none other than Woody Allen.
But while Hollywood celebrates yet another deep-pocketed company committed to spending money on high-quality entertainment, the arrival of Amazon should give all its competitors pause. HBO, along with Netflix and others, will be competing with a company that isn't just playing by a different set of rules but is playing a different game entirely.
"HBO should be saying, 'Oh s---,'" said Ben Compaine, a senior fellow and director of fellows program at the Columbia Institute for Tele-Information. "We sort of had this to ourselves, and now we've got to compete."
Companies such as HBO, Netflix and Hulu Plus, though they come from different generations of media, are all fundamentally the same kind of company: Each delivers licensed content to subscribers for monthly fees. They are differentiating by developing must-see original shows. Each is also, theoretically, expected to generate profits for its investors. Last year, Time Warner revealed its hugely profitable HBO division had an operating profit of $1.8 billion in 2013. Netflix, with higher tech and content costs, still made a profit of $228 million last year.
At present, Amazon, which made $274 million in 2013, has only occasionally expressed interest in turning a profit. Amazon's core business is e-commerce, and Amazon Prime, the subscription service that gets people access to its growing catalog of streaming videos, is little more than a gateway drug, in the same way Walmart sells cut-rate DVDs to to increase the overall size of shoppers' baskets.
Amazon does not face the same core pressures that its competition does, just ask book publishers who sell through Amazon and compete with Amazon's own imprint. It does not have to be profitable, though nobody knows if it is -- Amazon does not break out Prime Instant Video when it discloses earnings. All it has to do, really, is continue to drive customer acquisition, and in that regard it has been very successful.
"When those new prime members [who sign up for video] become prime members, the other thing we're seeing is they're buying physical product, which is a great impact for us," Amazon Chief Financial Officer Tom Szkutak told analysts during a recent conference call to discuss Amazon's earnings. Users who come for the video, Szkutak said, wind up sticking around and becoming Amazon customers. "We see the conversion being higher," Szkutak said.
Amazon's Prime Instant Video strategy is reminiscent of the one developed by Apple, which used its massive iTunes store essentially as a loss leader designed to get more and more people to buy the company's hardware, first its iPods and then later its iPhones and iPads.
"You can look at anything as a marketing expense," Compaine said. "You can put up ads, or you can take that same 3 cents out of the dollar and essentially put that into the product and use that as your method of promotion."
For the past decade, Amazon has essentially redefined what it means to engage in a growth strategy. It has placed growth before profit for almost its entire existence, a strategy that it has not deviated from despite increasing frustration on Wall Street. Shares plunged last year after the company revealed its largest quarterly loss in 14 years back in October, a net loss of $437 million despite a 20 percent gain in revenue. Amazon attributed the historic losses to the money it spent on licenses for music and TV content.
It is unclear how much longer investors will tolerate this strategy. "Someday, they're gonna have to make money," Compaine said. But for now, it has become a major player on the streaming TV map.
There are two possible strategies that its competitors could use: Play nice, or go to war. Whatever strategy they decide to on, however, it may soon be tested on two fronts: Alibaba announced earlier this week that its in-house studio has begun developing a feature-length motion picture.
© Copyright IBTimes 2022. All rights reserved.
FOLLOW MORE IBT NEWS ON THE BELOW CHANNELS