Heidi Klum Relationship Trouble? Model Has Drunken Argument With Bodyguard Boyfriend Martin Kristen And Storms Off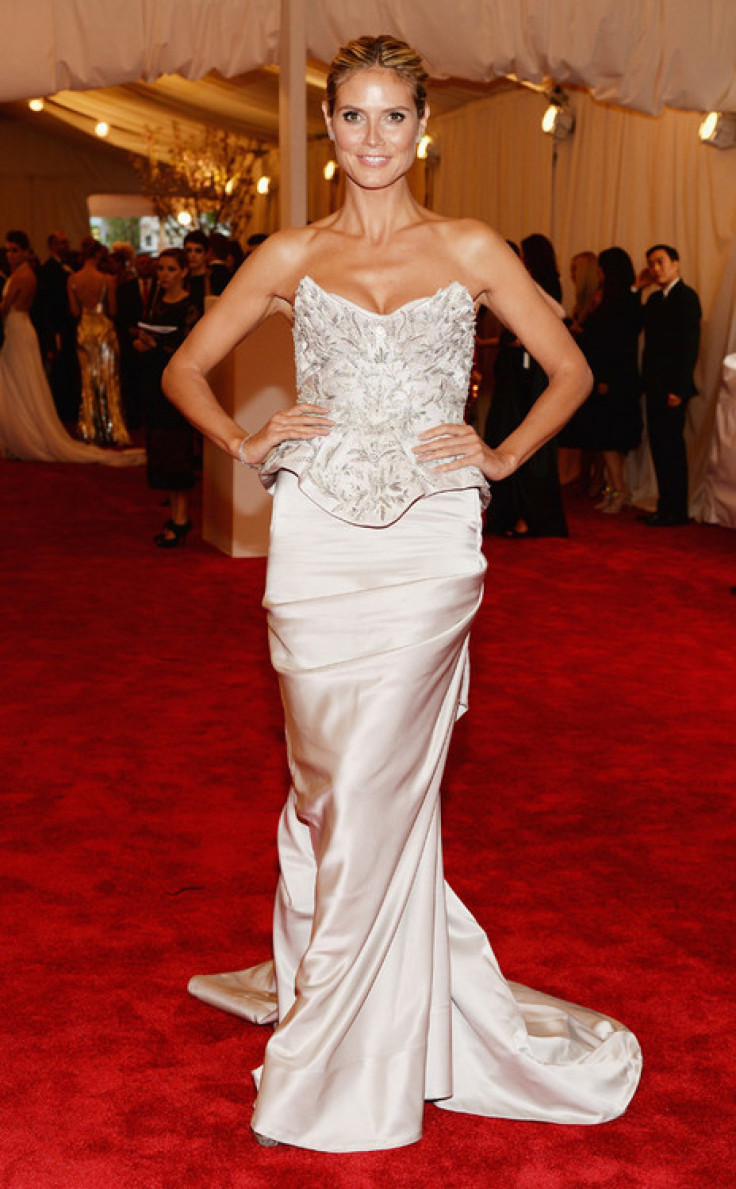 Heidi Klum and her new boyfriend, bodyguard Martin Kristen, may have relationship trouble after getting into a drunken argument on Sunday night. After having one too many drinks, supermodel Klum argued with Kristen while dining at West Village restaurant The Spotted Pig.
"They had been drinking with a male friend at a table, and things became heated very quickly," a diner told New York Post's Page Six.
After arguing for an hour, the 40-year-old angrily left the restaurant, and Kristen, behind and looked for a cab without success.
Eventually, she returned to The Spotted Pig "but stubbornly refused to go inside and rejoin Martin at the table," and instead "stood in the doorway looking upset."
Kristen then met her outside and they spoke before he left the restaurant while Klum stayed and continued to drink with another companion.
A friend of Klum's confirmed to Page Six, "She'd had one drink too many, and they had an argument. All couples have disagreements, but most don't get recognized when they have them."
Back in September, Klum admitted that she and Kristen were dating, which sparked controversy as he was her bodyguard for years while she was married to artist Seal. Klum opened up about her relationship with Kristen on talk show "Katie," admitting, "I've known him for four years and he's been with our family for the last four years.
He's cared for our entire family, mostly for our four children, helped us tremendously. ... I trust him with my children's life. He's a great man, you know, and we just got to know each other from a completely different side."
She and Seal filed for divorce last April after being married nearly seven years.
© Copyright IBTimes 2023. All rights reserved.