Heidi Montag and Spencer Pratt are Broke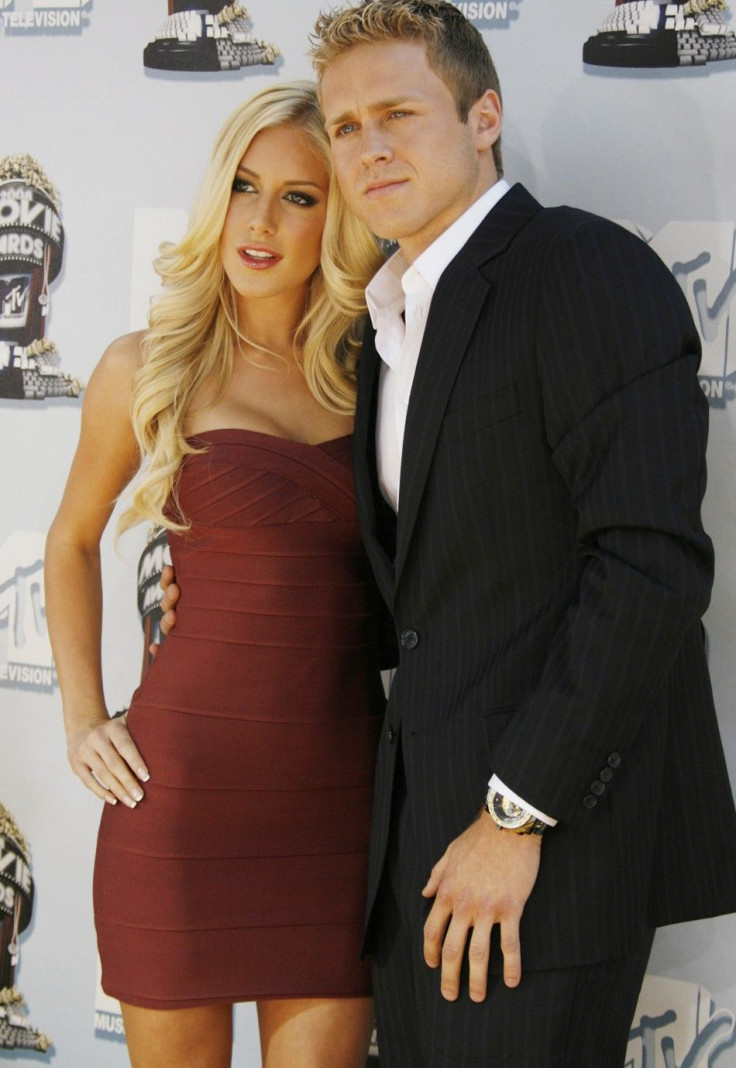 They spent years of their lives exhibiting their lavish lifestyles on reality television but Heidi Montag and Spencer Pratt have admitted to being broke after seriously mismanaging their money.
Living a false life in front of cameras on MTV's reality show " The Hills" made Montag and Pratt millions but after a serious bout of financial mismanagement they have found themselves residing in Pratt's parent's house in order to utilize the free rent, the Daily Beast Reported.
Montag became unrecognizable when she transformed her face by going under the knife for 10 different plastic surgery operations. None of which came cheap. She increased her cup size to a DDD, with the hope of one day becoming an "H for Heidi." As her top half got bigger she decreased her stomach, thighs and buttocks. She now wishes she hasn't gone through the operations.
Montag and Pratt came together in 2006 for " The Hills' and quickly became famous as the dysfunctional couple where Pratt played the role of an overbearing boyfriend and Montag the puppy eyed victim who tolerated his villainy.
The paparazzi soon became obsessed with the couple photographing every public moment shopping, clubbing and frolicking around California.
"We were all getting paid to be people we weren't for so long that you stop-there's no line," Pratt said in an interview with The Daily Beast. "The gauge is gone. The gray area is gone."
Pratt said he never really had any money as it went out as quickly as it came in. According to Pratt many of the things they bought were props for "The Hills,' with Heidi's music career that cost an extra $2 million.
After MTV announced the end of " The Hills' in 2010, Montag and Pratt's balloon started to loose steam. Even as she realized it they had trouble stopping one another's mishaps, Pratt told the Daily Beast.
We were living each other's mistakes-everything we were doing, in retrospect, was a mistake. The second we continued on our quest for fame was a mistake." Spencer said. "This isn't a business. That was the big thing I didn't get: Reality TV is not a career. Anyone who says, 'Oh, you can have a career in reality'-that is a lie."
© Copyright IBTimes 2023. All rights reserved.