9 K-Pop Groups Whose Contracts Expire In 2023: Blackpink, Astro, NCT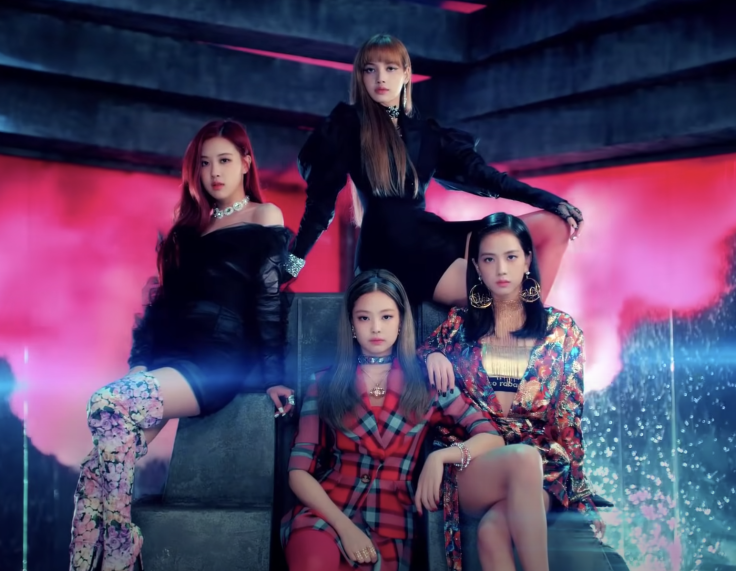 KEY POINTS
Astro, Momoland, WJSN and SF9 are among the groups whose contracts expire in 2023
Pentagon, Victon and Brave Girls are also due for contract renewals next year
Blackpink's members and YG have yet to announce whether the singers will renew their contracts
2023 is a big year for most South Korean pop groups that debuted in 2016, including some acts that have become international stars.
The typical contract for South Korean idols lasts for seven years, so those who entered the music scene in 2016 will face their contract renewals next year.
They will have to decide whether they want to remain in their agency and continue promoting as a group or if they want to disband and pursue solo careers.
Here are nine K-pop groups whose contracts are expected to expire in 2023, according to AllKpop and KpopStarz.
1. Blackpink
Blackpink has become arguably the most successful and well-known South Korean girl group in the world as they enter the seventh year of their music career.
The quartet, comprising Jennie, Lisa, Rosé and Jisoo, debuted in 2016, and their contract with YG Entertainment is expected to end in 2023.
Jennie, Lisa and Rosé have each released solo music, and Jisoo is the only member who has not, having chosen instead to focus on her acting career. In September, nearly two years after their last comeback as a group, the four artists released their second full-length album "Born Pink."
The singers and YG have yet to announce whether the Blackpink members would be renewing their contracts.
2. Astro
Astro is a six-member South Korean boy group managed by Fantagio Entertainment and comprising members Cha Eun Woo, Moon Bin, MJ, Yoon San-ha, Rocky and Jinjin.
Although the agency has yet to address any contract renewal plans, fans worry that Cha might not continue promoting with the group due to his flourishing acting career.
The 25-year-old vocalist-turned-actor has starred in several South Korean TV series, including "True Beauty," "My ID is Gangnam Beauty," "Hit the Top" and "Rookie Historian Goo Hae-ryung."
3. NCT
K-pop sensation NCT's original members who debuted in 2016 are reportedly currently in negotiations with SM Entertainment about a possible contract renewal. These members include Taeil, Taeyong, Doyoung, Ten, Jaehyun, Mark, Yuta, Winwin, Haechan, Renjun, Jeno, Jaemin, Chenle and Jisung.
Member Johnny, for his part, is expected to start contract negotiations by the end of 2023 as he officially debuted in 2017.
NCT currently has three sub-groups, NCT U, NCT Dream and NCT 127.
4. Victon
Victon, a seven-member pop group known for their songs "Nostalgic Night," "Mayday" and "Time to Sorrow," debuted under IST Entertainment in 2016. Their contracts are reportedly set to expire in November 2023.
The group, whose members include Choi Byung-chan, Han Seung-woo, Jung Su-bin, Do Han-se, Lim Se-jun, Kang Seung-sik and Heo Chan, recently released their seventh mini album "Chronograph and Chaos" in May.
5. SF9
SF9 debuted in October 2016, and the nine members' exclusive contracts with FNC Entertainment are expected to expire in the same month next year.
In July, the boy band released their 11th mini album, "The Wave OF9," as a six-member ensemble. Two of their members, Inseong and Youngbin, are currently completing their mandatory military service. Another member, Rowoon, wasn't able to participate due to conflicting schedules as he is filming a TV series.
6. Momoland
Momoland was one of the "it" girl groups of 2018, finding massive international success with their hit single "BBoom BBoom." However, they have not had the same success with their releases since then, and some members of the formerly nine-member band officially left.
Earlier this year, they made their first comeback in a year with the English single "Yummy Yummy Love," a collaboration with Dominican singer Natti Natasha.
With the remaining members' exclusive contracts expected to expire in November 2023, it's uncertain whether their agency MLD Entertainment plans to keep Momoland as a group or disband them.
7. Brave Girls
Brave Girls' fans are likely not worried about potential disbandment as the group found success during the pandemic era and even went on tour in the U.S. for the first time.
The four-member girl group, whose remarkable vocals were showcased in their hit single "Rollin," also recently appeared in the Mnet survival show "Queendom 2."
8. WJSN
WJSN, also known as the Cosmic Girls, competed alongside Brave Girls in "Queendom 2" and emerged as the winner. The group recently released their special single album "Sequence" in July.
WJSN is managed by Starship Entertainment and Yuehua Entertainment as the group consists of members from South Korea and China. Their contracts are reportedly expected to expire in February 2023.
9. Pentagon
Pentagon came back with new music earlier this year, releasing the mini album "In:vite U" with the lead single "Feelin' Like."
The now-nine-member boy band debuted under Cube Entertainment in 2016, and their contracts are set to expire by October next year.
Pentagon was originally a 10-member group before rapper and singer-songwriter E'Dawn left in 2018.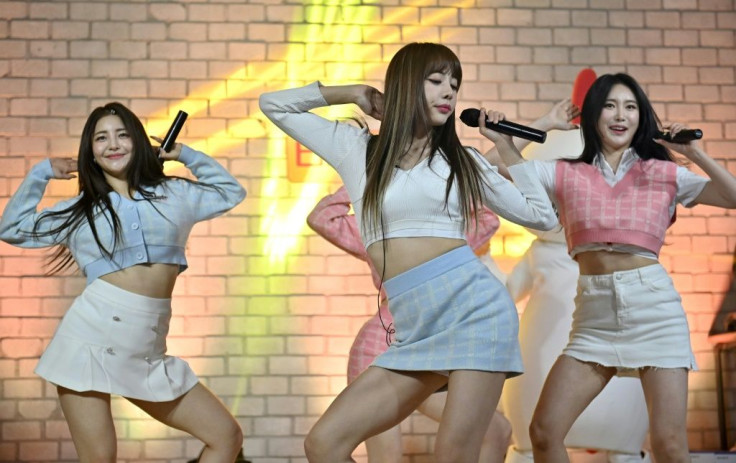 © Copyright IBTimes 2023. All rights reserved.