Finally! Date For BTS Military Service Decision Confirmed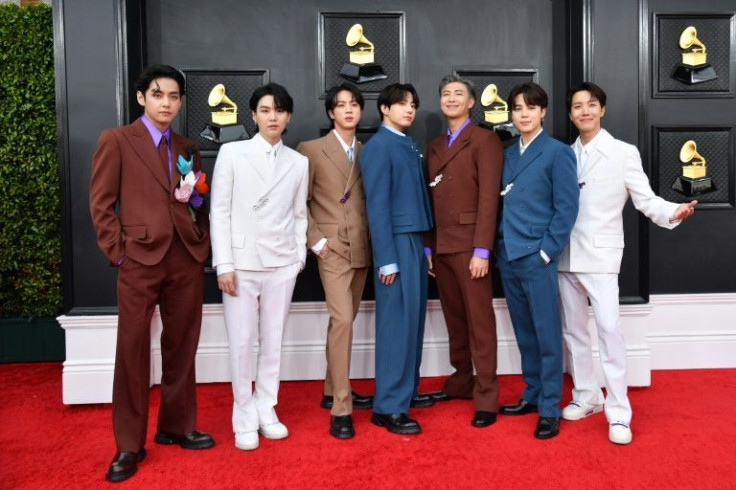 KEY POINTS
Minister Park Bo Kyun announced that BTS' military enlistment would be decided by December
In 2020, the BTS members were allowed to delay their military service duties until the age of 30
BTS member Jin, now 29, would have to enlist in the military early next year if the bill would be denied
BTS' hiatus may be longer than fans expected.
On Wednesday, Minister Park Bo Kyun, who spearheads the Ministry of Culture, Sports and Tourism (MCST) in South Korea, announced during the National Assembly's parliamentary audit of the administration that the world's biggest boyband's military service issue would be resolved by December, Soompi reported.
People Power Party member Lee Yong Ho had reportedly raised the concern and requested Minister Park to "actively review" BTS' military service.
"Member Jin's enlistment is set to be sorted out by December, but the MCST will finalize our stance as soon as possible before then," Minister Park said, addressing the request, according to the same outlet. He added that they are "comprehensively reviewing by looking at various aspects including the points that national defense is a sacred duty, military service is a symbol of fairness."
He continued, "BTS has made Korea known as the vanguard of K-culture and created a huge economic ripple effect, there are equity issues between popular artists, including BTS and those who practice fine arts, this will affect the group when one of the BTS members joins the army, there are [results of] public opinion analysis and opinions of men in their 20s, and so on."
BTS rose to fame internationally and got recognized for being the "epitome of pop music phenomenon" as they have continuously topped the music charts and earned two Grammy nominations over the years.
Since then, their home country has also recognized the group's trademark in the industry of music and arts and has been discussing whether or not they would be allowed to defer from South Korea's military service requirement.
The bill proposed on Monday by Democratic Party lawmaker Kim Young-bae indicated that pop culture artists would be allowed to earn the order of merits or medals in culture or sports to be categorized under "Art and Sports Personnel," according to Korea JoongAng Daily.
The Military Service Act, which required all able-bodied South Korean men from ages 18 to 28 to serve in the country's military, currently only recognized "prominent figures in arts and sports such as Olympic and Asian Games medalists and globally recognized, award-winning classical musician" under the mentioned category to be exempt from military duties.
In 2020, South Korea's parliament passed a bill that allowed the biggest South Korean pop stars, including BTS, to delay their mandatory military service until the age of 30, the BBC reported.
When BTS member Jin reached the age of 28, the amended Military Service Act allowed him to postpone his service since he was considered "a pop culture artist who was recommended by the Minister of Culture, Sports and Tourism to have greatly enhanced the image of Korea both within the nation and throughout the world."
The final judgment of approving the amendment to the Military Service Act, which was still pending at the National Assembly, would decide the faith of all seven members, including RM, Jin, Suga, Jungkook, V, Jimin, and J-Hope, on whether they would be freed from the military service obligations.
Unfortunately, if the special exception would be unapproved, Jin, born Kim Seok-jin, the eldest BTS member at 29, would have to enlist in the military by next year, while the remaining BTS members would be required to enlist before reaching 30.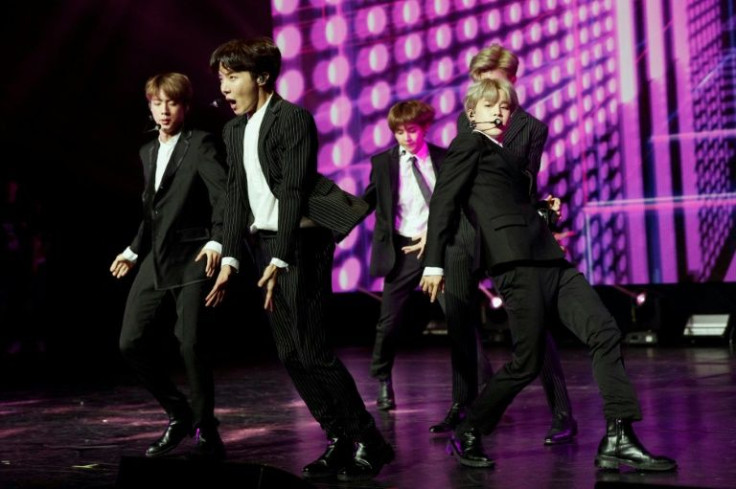 © Copyright IBTimes 2023. All rights reserved.