Here's How Refrigerator Magnets And A Laser Pointer Could Save Millions From Malaria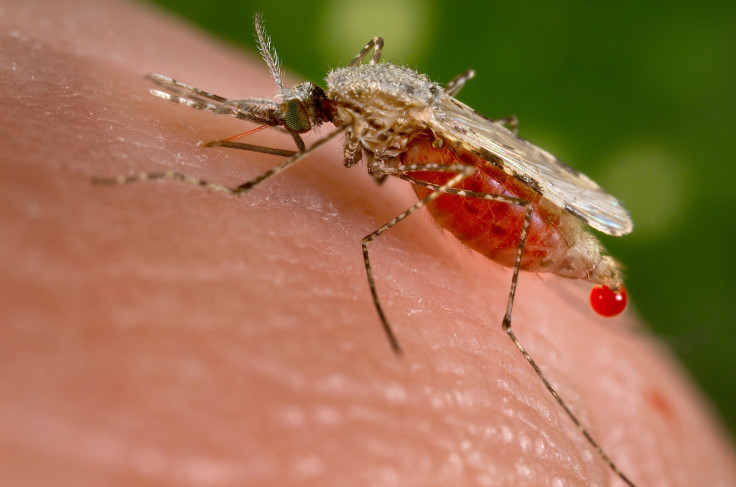 Sub-Saharan Africa carries 25 percent of the global disease burden, but has less than 3 percent of the world's medical workforce and accounts for less than 1 percent of health spending. This is why more than 90 percent of malaria deaths occur there.
It's easy to see tragedy in these statistics -- but there is also a business opportunity.
A device made from refrigerator magnets and a laser pointer is apparently able to diagnose malaria in less than a minute, costing just pennies per patient. Though other quick testing methods have been used for years, one that's even faster and better could save millions of lives and be worth billions of dollars.
A startup called the Disease Diagnostic Group has raised more than $200,000 from investors interested in their new device, which has caught the attention of the U.S. Navy, NGOs like Doctors Without Borders and multinationals such as Bosch Ltd. Though experts say the idea needs more testing, it could work out well, especially in regions where access to doctors is hard to get, and this treatable mosquito-borne illness is still deadly.
"A low-cost, fast and sensitive test that can screen the asymptomatic population would be revolutionary as it could go to the patient instead of relying on them to travel to the clinic," said John Lewandowski, the founder and CEO of DDG.
Using magnets and a laser beam, the company's Rapid Assessment of Malaria device detects hemozin, a substance produced by the malaria parasites.
The technology is based on research from scientists at the University of Exeter in England, who published a study in 2008 that explains how magnets can be used to align these iron-based particles, which are then exposed by a laser beam.
While earning his master's degree in engineering and management at Case Western Reserve University in Cleveland, Lewandowski paired up with Dr. Brian Grimberg, a malaria expert and assistant professor at the university's Center for Global Health and Disease. Together, they started working on how to make this technology into a functional, miniature device that could be commercialized.
Now Lewandowski is testing a prototype that has the capacity to conduct up to 200,000 tests, is small enough to hold in one hand and costs just $300.
"I agree that it's promising and I agree for its price that it should get out there, but it needs to be evaluated on a much larger population," said David Sullivan., M.D., a an infectious diseases specialist at the Johns Hopkins Malaria Research Institute in Baltimore.
In tests completed so far, the technology correctly identified 97 percent of positive cases and 81 percent of negative cases out of 300 patients tested. These numbers are good, but not excellent, and Sullivan said much more testing is needed before the device could be adopted en masse.
"There's still room for a cheap diagnostic," he added, but pointed out that DDG will be competing with Rapid Diagnostic Tests, another relatively fast test that doesn't require a doctor.
Ideally, a malaria patient would be diagnosed by trained technicians looking at blood samples under a light microscope in lab, but this isn't always feasible in areas without the necessary staff or resources. The RDT requires just a drop of blood on a test strip that will change color within a few minutes, indicating a positive or negative diagnosis.
"In many malaria-endemic countries, diagnostic testing using RDTs account for the majority of confirmed cases," wrote Michael Aidoo, a microbiologist in the CDC's Malaria Branch, in an email to International Business Times.
"They are simple, can be used outside health facilities by health workers trained to use them," he said, adding that most of these tests have a sensitivity rate greater than 95 percent, meaning they can correctly identify 95 percent of positive cases. Plus, they can give results in under 15 minutes.
But speed doesn't always equal efficacy.
Aidoo said the tests are less sensitive to smaller amounts of parasites in the blood, and can give false positives after a person has been treated for malaria. Plus, studies show the test strips become less reliable when exposed to conditions like extreme heat, which can render them less effective.
Though he had never heard of the RAM device, Aidoo said hemozin detection was a well-known concept for diagnosing malaria, and that it could eventually be an alternative to current methods -- if it meets certain requirements.
"The product described here would need to provide sensitivity levels better than are obtained for RDTs and at a cost lower than RDTs are currently sold for in order to be widely used," he wrote, adding that the laser would have to be reliable and not require maintenance.
"If the test provided sensitive and reproducible results, it could be used in health facilities with laboratories as an alternative diagnostic tool to microscopy," he said, noting that the ability to sense small amounts of malaria would be helpful in identifying patients who don't show symptoms.
Disease Diagnostic Group argues that their devices will prove themselves to be useful in this way. Plus, the RDTs are disposable, and cost about $0.24 each, while the cost of one test with a DDG device would boil down to about two or three cents.
The idea seems promising enough to win DDG a few investors. So far, the group has raised $263,000 in prizes from pitch contests and other awards, including $3,500 awarded at the MIT Africa Innovate conference on April 12.
In December Lewandowski's group forged a partnership with Bosch India, an affiliate of manufacturer Bosch Ltd. (BSE:500530), in which the company purchased $25,000 worth of devices to test in Varanasi, and have tested 200 patients so far.
The group is also working with the U.S. Navy at the Naval Medical Research Unit (NAMRU-6) in Iquitos, Peru. Every month, they take a prototype out into the jungle by boat to screen people. They plan on screening 5,000 in total.
DDG has seen interest from other agencies too, such as Madagascar's National Malaria Control Program, Walter Reed Army Medical Center, the U.S. Department of Defense, Doctors Without Borders and others. Ultimately, organizations like these are their target market, as they have the greatest interest and ability to distribute and use the devices.
"We hope to continue to gather interest over the next year as we continue to have successful field trials and improve the device further," said Lewandowski.
It's a big market.
More than 3 billion people are at risk of malaria globally, according to the World Health Organization. Though incidence rates have declined about 25 percent in the last decade, WHO researchers estimate that the money spent on malaria programs is about half of the $5.1 billion required globally.
This is the arena Lewandowski and his team will be stepping into, and it seems to be going well.
"I think the careful balance of financial profitability and social impact is something unique and really quite rare, and why there is such a positive reaction."
"The most common reaction I get when I pitch this is people offering their support," he added.
© Copyright IBTimes 2023. All rights reserved.
FOLLOW MORE IBT NEWS ON THE BELOW CHANNELS