Here's How To Set Up New iOS 16 Fitness App On Your iPhone
Apple's iOS 16 Fitness app is now available to everyone, regardless of whether they own an Apple Watch or not. But before you can start using the app, you need to know how to set it up.
iOS 16 Fitness app on your iPhone is a great way to keep track of your fitness goals. It also makes you more accountable for your actions by providing a social element. The app has various features that will help you reach your fitness goals. It can keep track of the number of steps you take in a day, how many calories you eat and how many hours of sleep you get every night.
The fitness app tracks more than just your steps. It also monitors your progress in these categories - your move goal (calories per day), the distance you travel each day and your walking/running pace.
Fitness does this by comparing your last 90 days of activity to the past year, and it starts after you've recorded 180 days of activity.
Furthermore, it has a dashboard that displays all your data in one place for easy access. It also comes with inbuilt tools that help you stay motivated, track workouts and more.
How to set up the fitness app?
The process of setting up the Fitness app on your iPhone is extremely simple and can be done within minutes.
Here's how to set up the fitness app on your iPhone that runs iOS 16:
Launch the Fitness app and tap "Continue."
Users will be asked to input their details such as date of birth, sex, height and weight. Once done, tap again.
Users can then set their daily move goal in terms of how many calories they want to burn per day. You can choose to be lightly, moderately or highly active. The app recommends minimums for each level. However, you can also set your own goal by tapping the plus and minus buttons. Once you've set the goal, click "Set Move Goal."
After you select your daily move goal, you'll be asked to set up Fitness notifications to help keep you on track and motivated to meet your goals.
Once the app is set up, it will automatically begin tracking the number of steps and distance you cover each day, which will then be converted into a calorie value.
As you begin to "close your fitness ring" by meeting your daily goals, you'll start earning badges and awards that will be displayed prominently on the main page of the app.
How to let the fitness app track your activity and progress?
The Fitness Summary screen has a "Trends" section that shows your progress over time. Here's how to enable the feature:
Scroll down to the "Trends" section on the Fitness Summary screen. Then, tap "Get started."
The app will then take you to the "Activity Trends" screen. Here, select "OK" to allow the Fitness app to monitor your progress over time.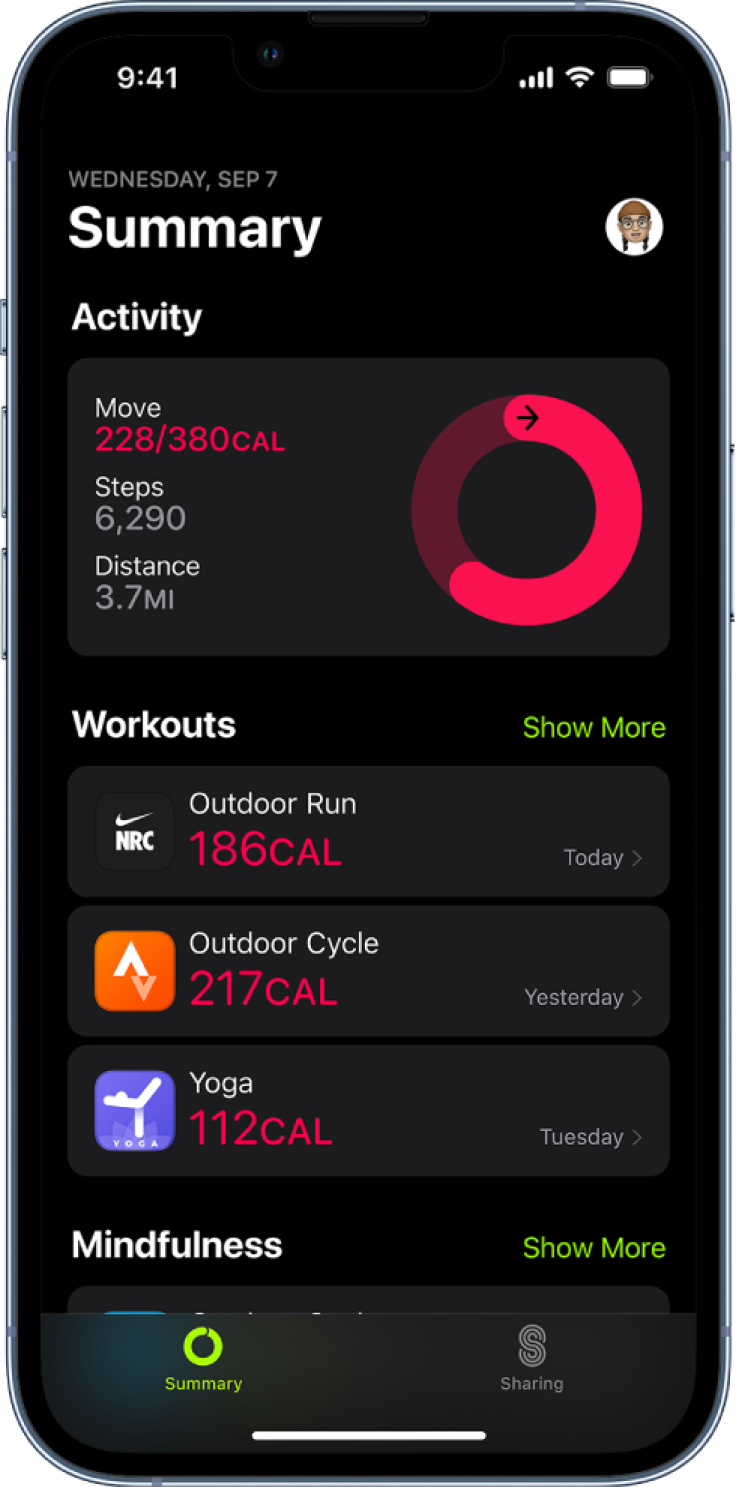 © Copyright IBTimes 2023. All rights reserved.