Here's How 'Teen Wolf: The Movie' Explained The Absence Of Dylan O'Brien's Role, Stiles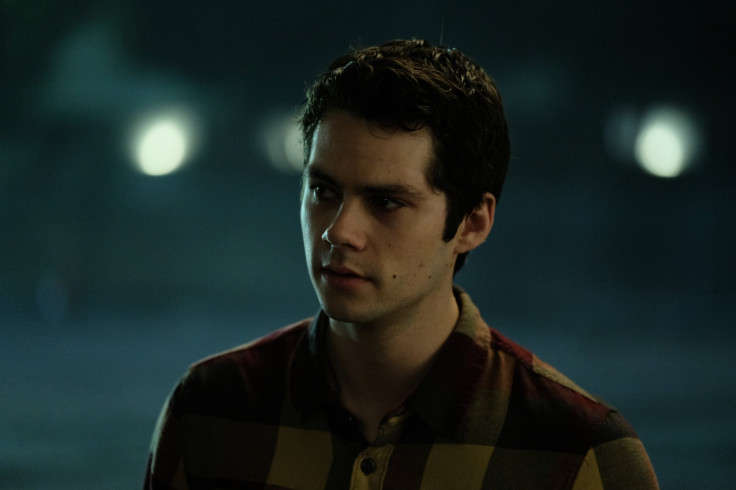 KEY POINTS
"Teen Wolf" returns with a new sequel nearly six years after the show ended
"Teen Wolf: The Movie" reunited the original cast, including Tyler Posey, Tyler Hoechlin, and Holland Roden
Dylan O'Brien, known for the role of Stiles Stilinski, did not participate in the sequel
"Teen Wolf" returned to the small screen nearly six years after the hit MTV series ended, reuniting most of the original cast members for "Teen Wolf: The Movie."
The highly anticipated comeback, which is now streaming on Paramount+, is set years after the fantasy series concluded and follows a now 30-year-old Scott McCall and his trusted pack as they return to Beacon Hills to battle against one of the most powerful and deadliest enemies, the Nogitsune.
"Teen Wolf: The Movie" brought back the likes of Tyler Posey (Scott McCall), Tyler Hoechlin (Derek Hale), Holland Roden (Lydia Martin), Dylan Sprayberry (Liam Dunbar), and Shelley Henning (Malia Tate), but it's missing one original cast member loved by most fans throughout the series, Dylan O'Brien, who played Stiles Stilinski.
Although O'Brien, 31, did not participate in the sequel to MTV's hit show, the movie did not fail to address his character's whereabouts and ensured that no questions would be left unanswered.
Here's how the film handled Stiles' absence, according to Insider.
1. Stiles' Jeep made a significant appearance in the movie
Scott and Stiles' friendship on "Teen Wolf" was admired by the fans, so it was heartbreaking when "The Maze Runner" star revealed that he would no longer be participating in the movie because he felt that his character already "left in a really good place."
But the actor lent Stiles' iconic Jeep for the movie, which he still kept since the TV show ended in 2017.
In "Teen Wolf: The Movie," Derek Hale's (Tyler Hoechlin) 15-year-old son Eli (Vince Mattis) revealed that he would often take the vehicle out for a joyride without Derek's permission. Insider noted that Eli told his friend, Marson Hewitt (Khylin Rhambo), that his father even had an "unhealthy fixation" on the Jeep.
Later in the movie, Stiles' father, Sheriff Stilinski (Linden Ashby), ended up giving the beat-up car to Eli, which his son left in Beacon Hills after Derek sacrificed his life to save the pack.
While Stiles was gone, Derek managed to fix the vehicle and kept it running, despite it being "beyond repair."
"After my son left it behind, Derek towed it in, and it was probably beyond repair," Sheriff Stilinski said. "But then he opened up the hood and pulled off all the duct tape Stiles had stuck on it, and he managed to fix it. That Jeep, no matter what's been done to it, just keeps running. He could never figure out why it wouldn't break down and stay down. And I don't think he ever realized that that's exactly the way we saw him."
"Your dad had complicated feelings about that Jeep, but it doesn't mean it needs to be complicated for you," he told Eli.
Before the end of the movie, the teen was seen driving the Jeep, indicating that he was the new owner.
2. Stiles is busy working on "his own fires"
Scott and his Wolf pack reunite as a "terrifying evil" drew them back to their hometown. Surprisingly, they discover that Allison Argent, who was killed off in the third season finale of "Teen Wolf," was alive.
While Scott, Lydia Martin (Holland Roden), and Allison's father, Chris Argent, try to figure out whether or not she's stuck in a limbo between life and death or was indeed real, some members stayed behind in Beacon Hills to resolve another crime.
Sheriff Stilinski, Jordan Parrish (Ryan Kelley), and Mason are faced with a serial arsonist, who has been setting the woods on fire. Because of the reoccurrence of the fires, Sheriff Stilinski asked Derek, now a police consultant, if there was a need to call the FBI.
Derek then said, "Maybe you should be calling your son," to which the Sheriff responded, "Trust me, right now, Stiles has his own fires to put out. I think we can handle one arsonist," most likely referencing Stiles' job with the FBI. In the final season of the series, Stiles was seen joining the intelligence and security service as an intern.
3. Lydia reveals that she broke up with Stiles for fear of endangering his life
Stiles and Lydia's on-screen romance was one of the most anticipated moments of the series. Since the first season, Stiles had a massive crush on the banshee, but it took five seasons before they finally got together.
Fans couldn't help but wonder if the pair would still stay together. Unfortunately, in the movie, Lydia revealed that she ended her relationship with Stiles.
Later in the movie, when the film's main villain, Adrian Harris (Adam Fristoe) — the former chemistry teacher who was presumed to be dead at the end of season three, episode four — threatened to kill Jackson if Lydia does not reveal why she stopped using her banshee powers and the reason behind her heartbreak.
Lydia then explained that she had a recurring dream of her and Stiles being involved in a car crash, killing the latter.
"He wasn't blinking, he wasn't breathing," she said, unsure of whether or not it was just a dream. But she still ended their relationship anyway for fear that she might be a threat to Stiles' life.
"If I was never in the car with him, there wouldn't be a crash," Lydia said. "He wouldn't have to die."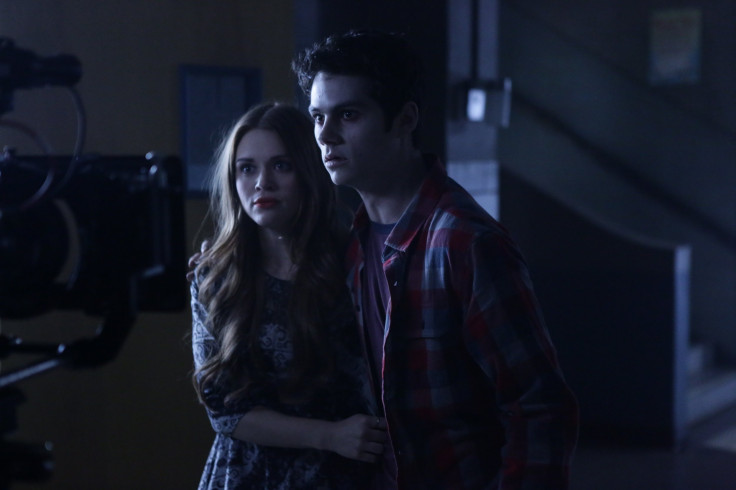 © Copyright IBTimes 2023. All rights reserved.