Here's What The Royal Family Has To Say About Netflix's 'The Crown'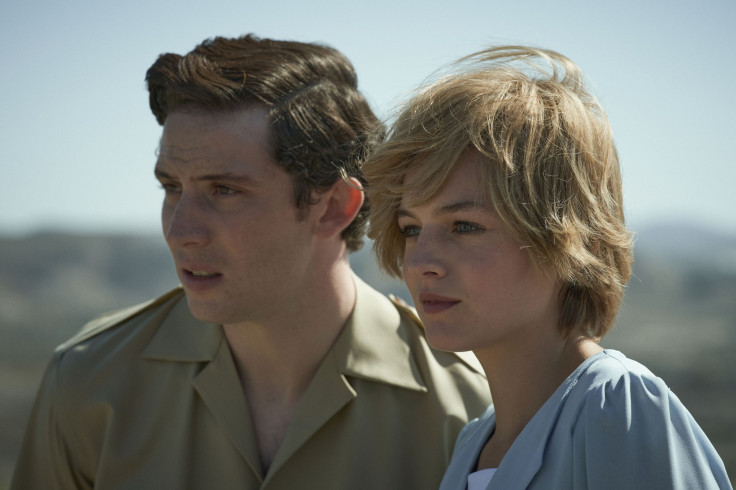 KEY POINTS
Members of the royal family have admitted to watching "some" parts of the hit series "The Crown"
The Duchess of York, Sara Ferguson, and her daughter, Princess Eugenie said the series was "filmed beautifully"
Prince Harry revealed he was more comfortable seeing "The Crown" than reading stories written about his family
Netflix's original series "The Crown," which was inspired by the historical events of Great Britain's royal family, has been a crowd favorite since its release in 2016.
"The Crown" has a total of five seasons, depicting different eras, starting from the early years of the late Queen Elizabeth II's ascension to the throne, to the downfall of the late Princess Diana and then-Prince Charles III's marriage.
Although it was often criticized for distorting history, as some viewers seemed to have forgotten that it's mainly fictitious, not all members of the royal family hate the idea of having a series based on their lives.
Here's everything the royal family has to say about the historical drama series, according to multiple sources.
1. Princess Eugenie thought the series was "filmed beautifully."
In an interview with Hello! magazine in 2017, Princess Eugenie, 32, the younger daughter of Prince Andrew and the Duchess of York, Sara, had nothing but good things to say about the series, after watching a couple of episodes.
"It is filmed beautifully," she said, as per People, "The music is wonderful, [and] the story is beautiful. You feel very proud to watch it. I can't speak for everyone, but that's how I felt when I watched it."
Princess Eugenie added that she wished actress Kate Beckinsale would "portray" her in the series.
2. Sarah Ferguson, Duchess of York, enjoyed watching her wedding scene.
The Duchess of York revealed in a 2021 exclusive with Town and Country that she once wrote to "The Crown" executive producer Andy Harries, asking if she could offer her services as a "consultant."
"I said to him, "Why can't I help my character?'" Ferguson said, before sharing that her offer was sadly declined.
Ferguson also told Us Weekly in the same year that the cinematography was "excellent" and that she loved how her wedding was included as well.
3. Princess Anne was shocked that it took "too long" for her characters' hairstyles to be recreated.
Princess Anne reacted to the revelation of "The Crown" actress Erin Doherty, who played her character in seasons three and four, that it took at least two hours to recreate her "voluminous hairstyles," during an ITV documentary titled, "Anne: The Princess Royal At 70."
"Actually, I read an article the other day about the — I don't watch Netflix and 'The Crown,'" she admitted in the 2020 documentary, according to Insider.
"But the actress was talking about how long it took them to do their hair [as] I did, and I'm thinking, 'How could you possibly take that long?' I mean, it takes me 10 or 15 minutes," she added.
4. Princess Diana's brother Charles Spencer denied Netflix's request to film "The Crown" at his family's Althorp House estate.
The late Princess of Wales, Diana, grew up along with her family at the Althorp House, an estate in Northamptonshire, England, where she was also laid to rest, according to Insider.
Her brother, Spencer, shared that he received a request from Netflix, wanting to film the historical drama on the estate; however, he responded, "Thank you but no thank you."
"They applied. They wanted to shoot here. But I don't really do that stuff," Spencer said on "BBC Breakfast" in 2021, before admitting that he did not watch the show.
Spencer also revealed his honest sentiments about the show during an appearance on the ITV show, "Love Your Weekend with Alan Titchmarsh."
"The worry for me is that people see a program like that, and they forget that it is fiction," Spencer said.
He continued, "They assume, especially foreigners, I find Americans tell me they have watched 'The Crown' as if they have taken a history lesson. Well, they haven't."
5. Prince Harry told James Corden that he was "more comfortable" watching "The Crown."
While appearing on "The Late Late Show with James Corden" last year, Prince Harry, 38, commented that despite being fictional, "The Crown" was "loosely based on the truth."
"It gives you a rough idea about what that lifestyle, what the pressures of putting duty and service above family and everything else, what can come from that. I'm way more comfortable with 'The Crown' than I am seeing the stories written about my family, or my wife, or myself," the Duke of Sussex said.
Prince Harry also revealed that he'd want "Band of Brothers" actor Damian Lewis to portray him on the show.
During the bombshell interview with Oprah Winfrey in the same year, Prince Harry and his wife Meghan Markle shared that they watched "some" parts of the show.
6. The former longest-reigning Queen's granddaughter, Zara Tindall, and her husband, Mike Tindall, seemed to be "intrigued" by the show.
While discussing the show's casting in Mike's "House of Rugby" podcast with co-host Alex Payne in 2019, the couple named potential actors and actresses they'd like to play their characters on the show.
Mike suggested that his wife be played by "Atomic Blonde" star Charlize Theron, while co-host Payne named "Suicide Squad" star Margot Robbie. Zara, however, had a different actress in mind, suggesting Golden Globe-awardee Jessica Biel.
"Obviously, I look very similar to all of them!" Zara joked, after hearing all the suggestions.
The following year, Mike revealed in an episode of his podcast, that he had a lot of catching up to do because he only watched halfway through season three.
"I'm quite intrigued to see where they go with it because obviously, it's an era people are fascinated with. It's getting to more things that people know about, isn't it, and have opinions about — so that's where it gets difficult. But remember everyone, it is a drama, so it's going to be made a bit of a drama," Mike said.
7. Queen Consort Camilla has referenced "The Crown" on numerous occasions while meeting the cast of the show.
Insider's Mikhaila Friel reported that Camilla acknowledged attendee Emerald Fennell, who portrayed her character in the series' third and fourth seasons, during an International Women's Day reception at Clarence House in March.
"For me, it's very reassuring to know that if I should fall off my perch at any moment, my fictional alter ego is here to take over," Camilla said in her remarks at the event, according to the reporter, "So, Emerald — be prepared!"
In 2021, Dominic West, who played then-Prince Charles on "The Crown," revealed that he once encountered the Queen Consort at an event after the official casting was announced.
West told Radio Times magazine, in October, that Camilla jokingly called him, "Your Majesty."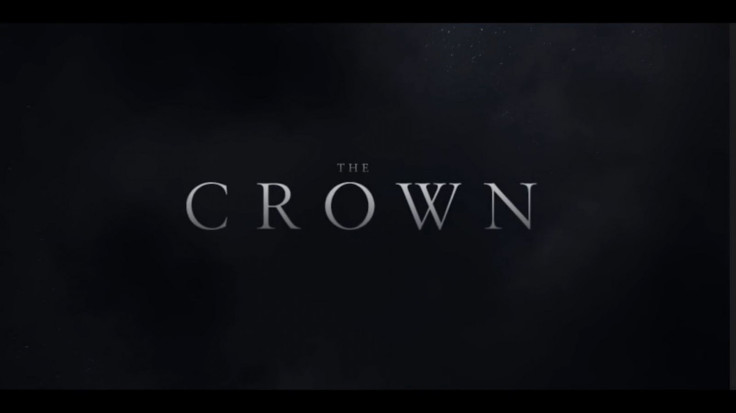 © Copyright IBTimes 2023. All rights reserved.