He's Back: Arnold Schwarzenegger Returns As 'Conan the Barbarian'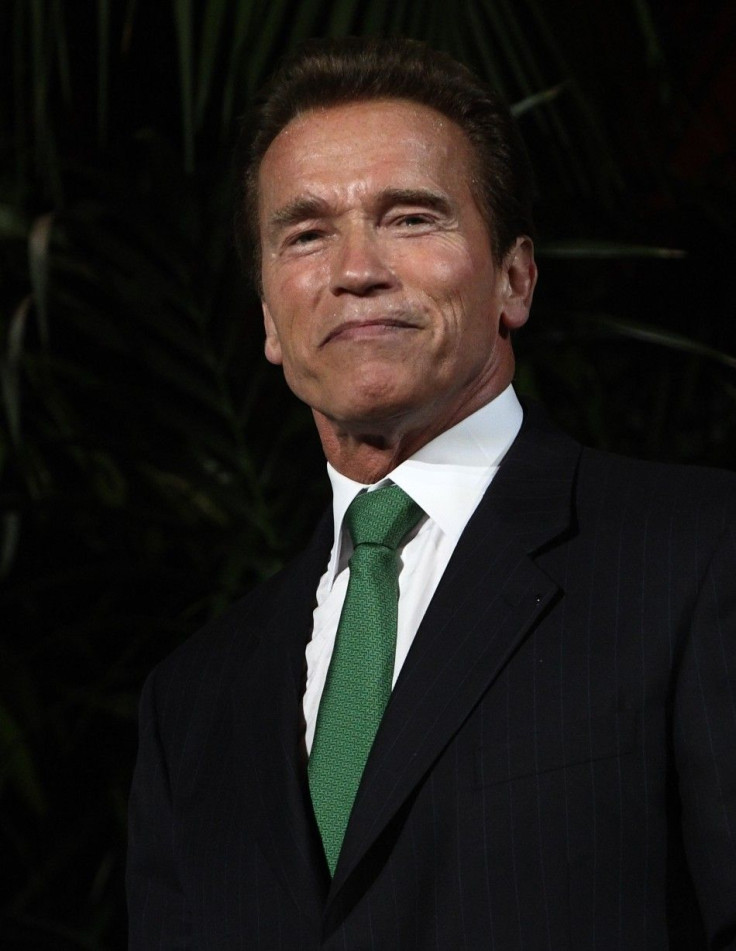 Former California Governator Arnold Schwarzenegger will return to acting and reprise the role that made him famous. Schwarzenegger has agreed to star in a new "Conan the Barbarian" film.
Schwarzenegger will return to the "Conan the Barbarian" movie series for the first time in 30 years, according to Reuters. Schwarzenegger had starred in "Conan the Barbarian" in 1982 and its sequel "Conan the Destroyer" in 1984.
Schwarzenegger will be playing Conan again in the new film "The Legend of Conan." Announcing his return to the Conan character, Schwarzenegger said, "I always loved the Conan character, and I'm honored to be asked to step into the role once again."
"The Legend of Conan" will be released by Universal Pictures and produced by Fredrik Malmberg and Chris Morgan, according to Deadline.
Morgan wrote the screenplays for "Wanted" and the last four "The Fast and the Furious" movies, including "The Fast and the Furious 6," which will be released next year. Malmberg might write the screenplay for "The Legend of Conan" because of Morgan's obligations to "The Fast and the Furious" film franchise. Malmberg is the CEO of Paradox Entertainment, which owns the rights to "Conan the Barbarian," Deadline reported.
Speaking to Deadline's Mike Fleming, Malmberg said, "The original ended with Arnold on the throne as a seasoned warrior, and this is the take of the film we will make." The latest installment will be a direct sequel to "Conan the Barbarian," ignoring the other movies in the franchise.
Previously, there was an attempt to reboot the series in 2011 with a new Conan film that had the same title as the 1982 original. That movie starred "Game of Thrones" star Jason Momoa.
According to Morgan, "The Legend of Conan" will not shy away from an R-rating as long as it is fitting of the film and the type of character Conan is in the movie.
Schwarzenegger has plenty on his plate, including another return to a previous role. No, he's not going to return to "The Terminator": Instead, Schwarzenegger will star in the sequel to "Twins" called "Triplets," with Danny DeVito, Reuters reported.
© Copyright IBTimes 2023. All rights reserved.