High School Students' Stress About College Debt, Financial Aid Spikes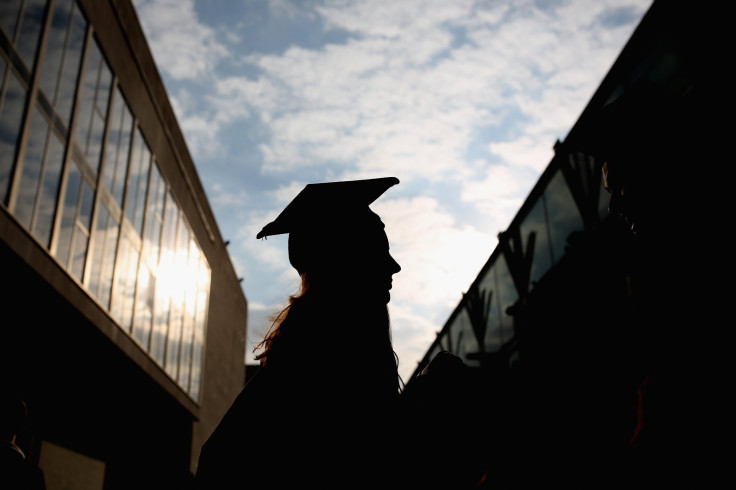 It's no secret that high school students have a lot on their plates. But when it comes to college, they may be even more stressed than you think.
In the Princeton Review's College Hopes and Worries Survey released Tuesday, 98 percent of student and parents said they were experiencing some level of anxiety, with more than 70 percent of them pegging it as "high" or "very high." And this level of concern has increased over time — in the past 14 years, the number of people admitting to high levels of stress has jumped by 20 percent.
Read: Germany Is The Only Country To Provide Tuition-Free Higher Education
A number of factors were putting the students and their families on-edge. The survey found that the largest concern was debt — as it has been since 2014. More than 90 percent of Princeton Review respondents said they thought the cost of attending college would exceed $100,000 for room, board, tuition, fees and other items.
Their fears may not be unfounded: Seven in 10 people graduating from college had student loan debt in 2015, according to the Institute for College Access and Success. Their average burden was $30,100.
With nearly all of the Princeton Review families polled labeling financial aid necessary for their child's education, here are a few tips for applying, collected from the Education Department, Peterson's and U.S. News and World Report:
Figure out how much your college will actually cost by using a tool like the government's College Scorecard. Don't get caught up in sticker prices.
Submit your Free Application For Federal Student Aid, or FAFSA. It's required if you're hoping to take advantage of government money.
When you visit various campuses as you try to select a school, talk to a financial aid administrator. Collect business cards so you can follow up with them later.
Keep track of the application deadlines. You don't want to miss out on money because you forgot to send in a form, so apply sooner rather than later.
The Princeton Review survey included repsonses from more than 10,000 students and parents in the U.S. and abroad.
© Copyright IBTimes 2023. All rights reserved.
FOLLOW MORE IBT NEWS ON THE BELOW CHANNELS