High School Teacher Duct Taped 3 Students During Exam, Resigned After Confessing
A Cincinnati teacher, who "inappropriately disciplined students using duct tape" during an exam to keep them from talking, has resigned.
Lauren Worley, Cincinnati Public School District spokeswoman, told local news outlets recently that the teacher, who taught math at Clark Montessori High School and Hughes STEM High School, resigned in January following an admission of guilt for duct-taping three students' mouths to stop them talking, in December.
"The teacher acknowledged in a written statement that his actions were inappropriate and resigned Jan. 18, 2019," Worley said.
Although CPS did not identify the teacher by name, Cincinnati.com confirmed the teacher was Charles Igwekala-Nweke, who was hired by the district in 2015. According to a letter by Hughes Principal Kathy D. Wright and included in Igwekala-Nweke's personnel file, the alleged incident happened on Dec. 21. A student told another teacher that "Mr. Igwekala-Nweke had placed duct tape on his mouth" and the concerned teacher in turn alerted the administrators.
As soon as the principals of the two schools were made aware of the teacher's behavior, they immediately took necessary action.
"As soon as the school principals were informed, they met immediately with the employee, removed him from the classroom and instructed him to not return to any CPS schools pending an investigation. The parents of the students involved were immediately notified," Worley said.
Before resigning, Igwekala-Nweke wrote an email to Wright, in which he explained the reason behind his actions and expressed regret for his behavior which he said was "unbecoming" of him. "In my 7th bell, students were talking during their semester exam," he wrote in his email. "In the efforts of maintaining a proper test environment, I told students I would give them zeros to counter their conversations. But, instead of giving them reprimands and zeros on their semester exam, I proceeded to using duct tape on students."
"I allowed gross rationale to justify gross behavior," Igwekala-Nweke added.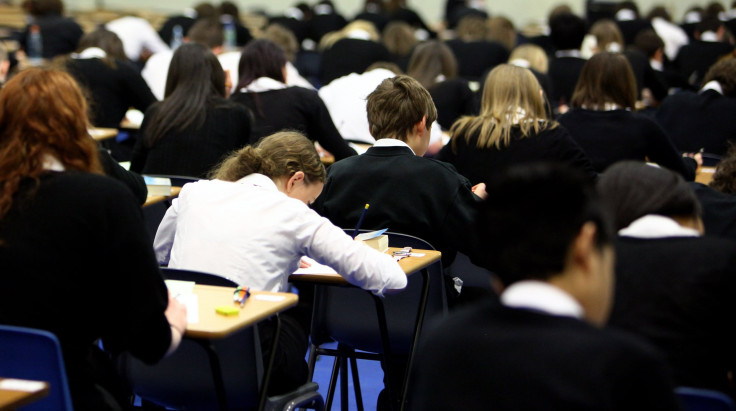 Worley said that apart from launching an internal investigation into Igwekala-Nweke's actions, the district also followed protocol and reported him to the Ohio Department of Education's Office of Professional Conduct, also called 241-KIDS, which is Hamilton County's hotline to report suspected cases of child abuse and neglect.
In a similar instance back in April 2018, a Michigan substitute teacher was fired after a witness told school officials that the teacher placed scotch tape on a five-year-old student's mouth. The victim's mother told local news outlets at the time two teachers had prevented her son from having his lunch by taping his mouth shut as many as 10 times.
A lawyer representing the victim's family said they planned to file a lawsuit against the school. "We're calling on the city of Dearborn Heights police as well as the state administration to conduct a full and thorough investigation of this. I want to get to the bottom of this, I want to know what these teachers have done and whether they've done it to other students, how many times they've done it and what else they're doing to other students," he said.
© Copyright IBTimes 2023. All rights reserved.